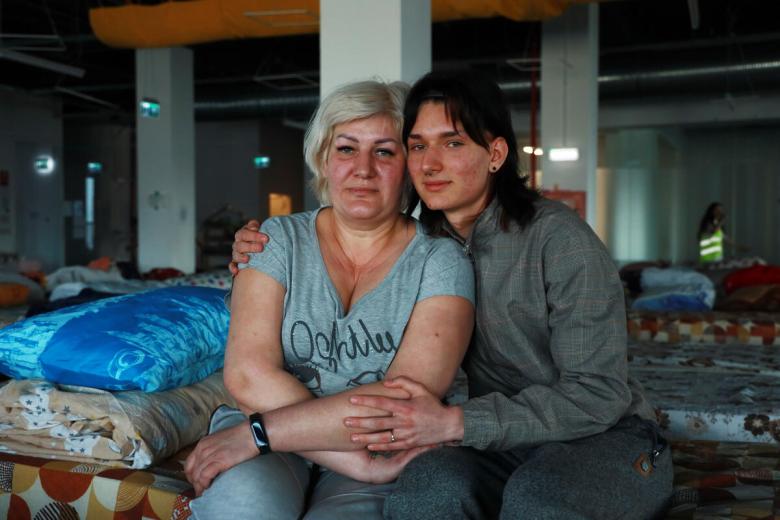 "I see my future back in Ukraine," says Evhen, 17-year-old refugee from Ukraine
Wednesday, April 6, 2022
"We didn't want to leave, of course. We hoped that the victory would be fast."  
Evhen*, 17, brought his mother, Alla, to Romania from Ukraine in hopes of finding a safe place for her to escape the conflict. Their home city of Dnipro saw a handful of bombings before the two fled.  
Despite seeing less conflict than other front-line cities, Evhen made the decision to leave out of concern for his mother's health. Alla has several health problems, and has previously had a stroke. Evhen feared the stress from the conflict might make her health deteriorate further. 
"I was really worried about her because her mental state was also getting bad. Everyone's mental state in Ukraine [is] getting bad right now," Evhen says. "But I was really worrying for my mother, so I decided we had to go."  
Their final night in Dnipro was terrifying for Alla. "There were sirens…we were staying in the basement because the sirens were non-stop."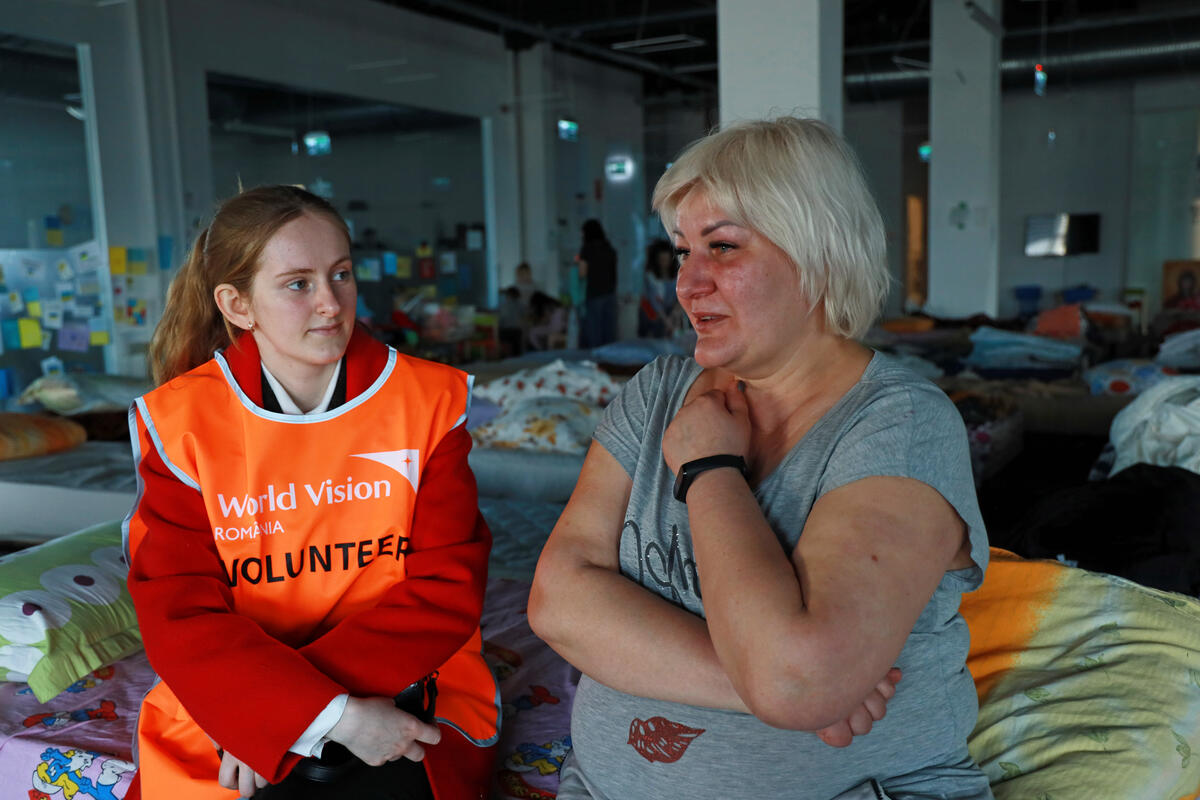 Alla and Evhen travelled by car from Dnipro to Moldova. After crossing the border, volunteer drivers brought them to the Egros Refugee Transit Centre in Iasi, Romania, where World Vision is helping Ukrainian refugees.  
Though many around the globe were shocked when conflict broke out in February, Evhen and his friends were not. Seeing conflict within Ukraine's borders was a part of his childhood, so much so that he understood war to be a part of what makes Ukraine.  
"You know, many people are thinking that war in our country began the 24 of February. War in our country has been going on for eight years. It came back in 2014." he explains. "I've grown up with war. I was nine I guess when war started. I guess I'm lucky that I wasn't seeing it with my own eyes for a big part of my life." 
While the echoes of war feel familiar to Evhen, he also feels great emotion for the friends remaining in Ukraine, who he struggles to stay in contact with. He is the only person from his friend group who has made the journey out of Ukraine as a refugee, and he worries for the safety of his friends and extended family who chose to stay. Alla feels the same, and encourages their loved ones back in Ukraine to make the journey across the border.  
"We are always calling people back home and telling them…how good it is here" she says through tears. "There is a feeling that we've left them behind." 
Evhen leaves behind not just his friends, but a blossoming career and education. As a second-year university student, he was studying law and psychology and was performing as a theatre actor outside of class. The day the conflict broke out in Ukraine, Evhen was meant to sign a modelling contract. Instead of a career, the arts quickly became a way for Evhen to escape the tragedies happening outside his city.  
"Leading up to the conflict, there was tension in the air. The theatre that I perform in was my safe space where I could be myself and not think about those things." 
Evhen's goal now is to find his mother a safe place to stay in Europe, and then return to Ukraine. He remains hopeful for what the future might bring—for both himself and Ukraine.  
"I see my future back in Ukraine. As long as Ukraine exists, my future exists for me." 
*name changed 
How can I help children and families made vulnerable by this crisis?  
Donate to help children and families forcibly displaced by the crisis in Ukraine.  
Pray for peace to be restored quickly and that children and families will be protected from harm.  
Advocate add your voice to call for peace in Ukraine and protection for affected children and their families.