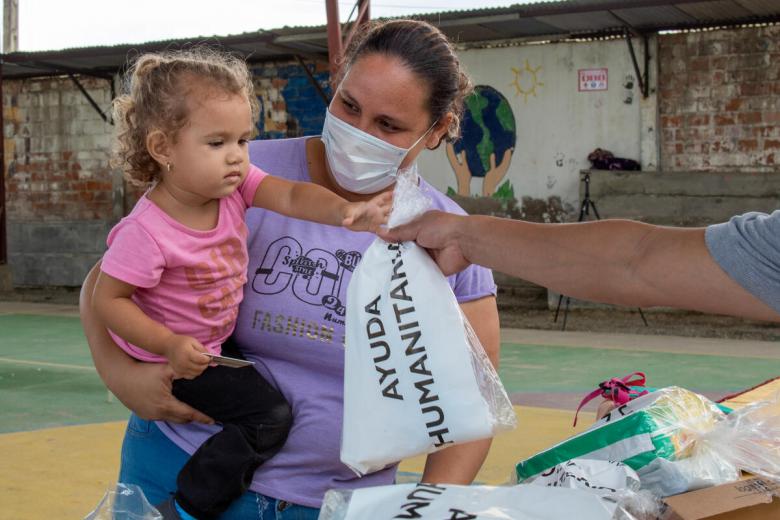 Venezuelan migrant Lourdes hopes better days are coming
Friday, December 10, 2021
Lourdes, 33, is originally from Maracaibo, Venezuela. The hunger crisis forced her to make the difficult decision to migrate with her daughter, Isabela.
Here she tells us about the hardships she faces.
Meet Lourdes
I had a happy childhood. I was not surrounded by luxury, but I lacked nothing. I attended school. There was always a plate of food on my table.
If I needed medical assistance, they treated me in the public health system. I remember my country being full of opportunities and seeing dreams fulfilled.
Unfortunately, it is not the country where my daughter was born.
A Hunger Crisis
In November 2020, together with my two-year-old daughter Isabela, I chose to leave Venezuela for Chile.
I made the decision because my teacher's salary was enough for bread flour and nothing else. That limited me a lot, and deprived my daughter of a balanced diet.
My daughter had not yet tried chicken, beef, whole milk, jam, yogurt or Corn Flakes before. She has never had them because there was not enough money.
For this reason, I chose to migrate.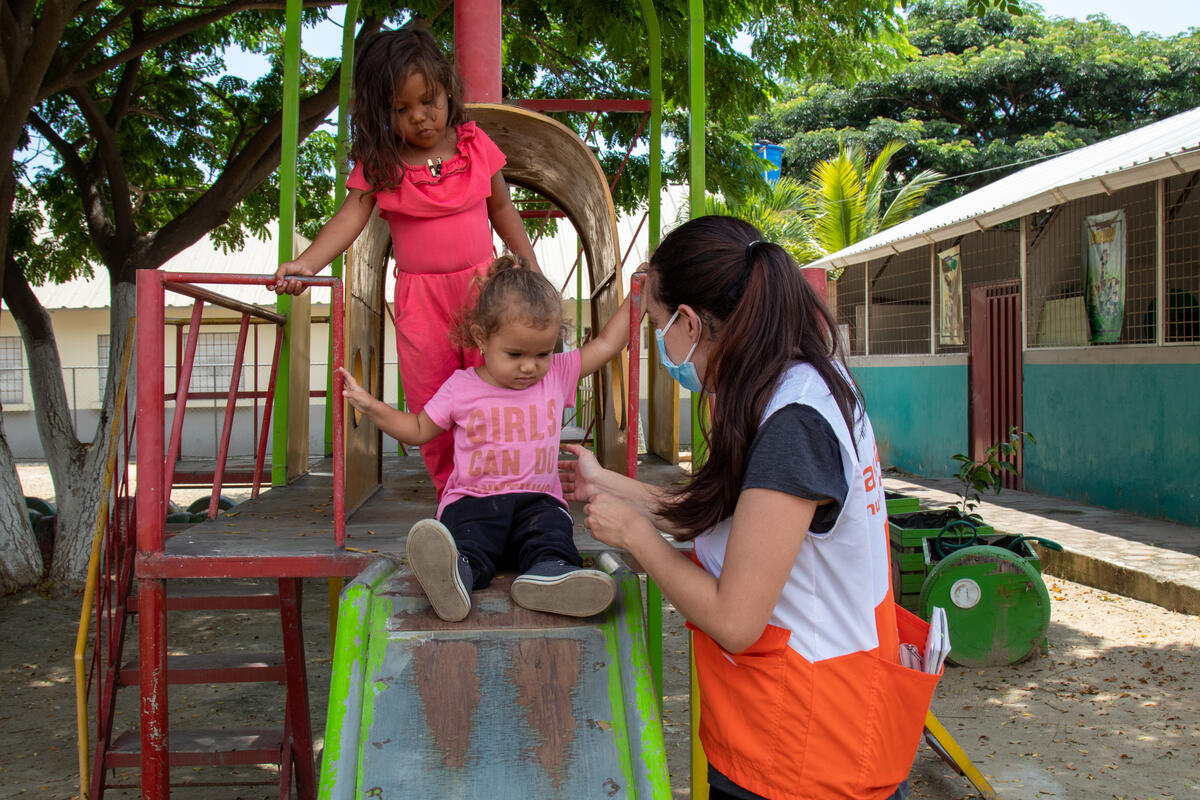 Leaving Venezuela
The first long stop was in Colombia. I dedicated myself to selling things on the streets to raise the money to continue our journey.
In Bogotá, I became friends with a 17-year-old girl. She was being harassed by a man who was proposing to have sex in exchange for lunch. She refused, but the man did not accept that answer and began to threaten her. I defended her and we ran away, with Isabela in my arms.
With my new friend, I decided to continue with the trip. We had to sleep several nights on the streets on the way to Ecuador.
We reached the Rumichaca bridge - the border between Ecuador and Colombia where we found out that everything was closed and we could not move forward.
Because of this, we decided to continue on by foot.
Facing COVID-19
I was in very poor health. I thought it was because of the bustle of the trip and because I missed my family.
We were swabbed and tested positive for COVID-19.
The first month in Huaquillas I was isolated in a hotel, where I received care from an organisation that helps migrants - the Adventist Development and Assistance Agency (ADRA).
Incredibly, my daughter gained weight, because we had three meals a day and vitamins for Isabela to replenish her defences.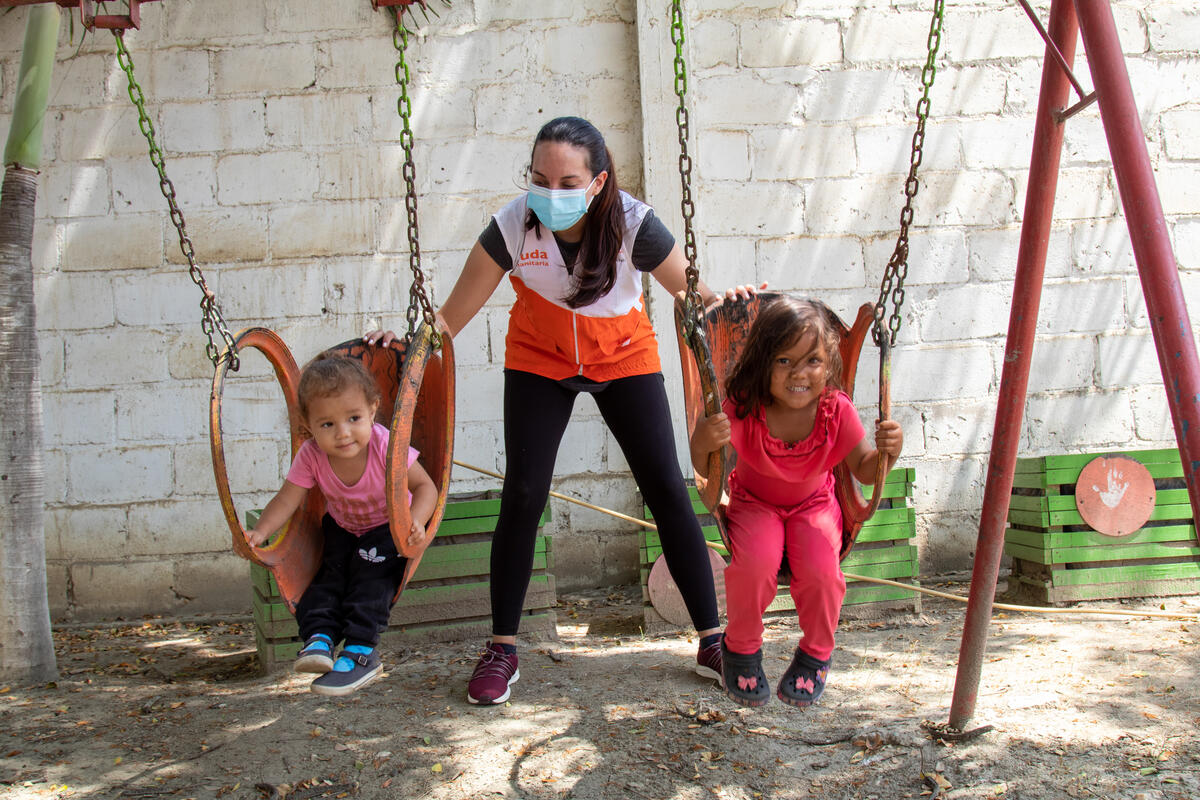 World Vision's support
I decided to settle in Huaquillas. I am selling candy on the street. I feel that this is begging for money and I don't like it.
With this food card that World Vision gave us, I want to buy some ingredients to make some cookies that are my specialty. I love baking and making desserts. I am going to ask a neighbour to lend me her oven, so I can make and sell my own products.
The situation on the streets is not easy. I have no one to leave Isabela with and she is with me 24 hours a day. Also, getting a job is difficult.
However, the tranquility that I have today I would not trade for anything.
My daughter is eating well and we have a roof over our heads where we feel safe. I hope that better days are coming.
Find out how you can help support families like Lourdes' by donating to our Venezuela Migrant Crisis Appeal.