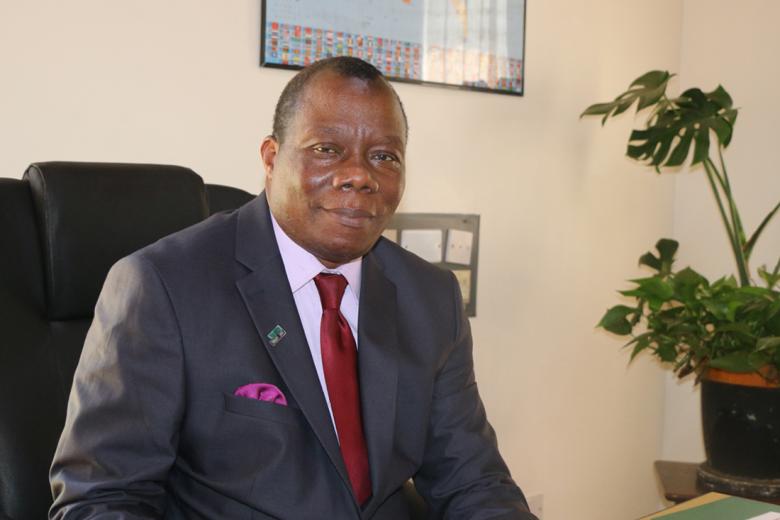 Assan Golowa appointed World Vision Country Director for Zimbabwe
Monday, October 4, 2021
Mr. Assan Golowa has been appointed as World Vision's Country Director for Zimbabwe, with effect from 1st of October 2021.
Assan is a Malawian national with over 20 years of local and international experience in the development sector. He is returning to World Vision after a seven-year break. He last worked for World Vision's Southern Africa Regional Office (SARO) as Southern Africa Programme Effectiveness Specialist, covering nine Country Offices. Before that he served in several roles for World Vision in Malawi, where he left as the Southern Malawi Operations Director before joining SARO.
In-between, Assan has worked for Concern Worldwide in Sudan as Senior Programme Director as well as Country Director for BRAC International in Tanzania. Assan has just concluded his assignment as Executive Director for ActionAid International in Malawi, where he managed to implement a successful change management process to reposition and streamline ActionAid Malawi for more efficiency, enhanced visibility, marketability as well as strengthened staff capacity.
Assan holds MBA in Organisational Leadership from Eastern University (USA), an MA in Rural Social Development from Reading University (UK), as well as a Bachelor of Public Administration degree from the University of Malawi. He is a member of the Humanitarian Accountability Partnership and the Africa Evaluation Association, and holds membership to several Associations and Networks both locally and internationally.
Assan is a committed Christian and an elder in the Presbyterian Church. He is married to Catherine and together they have four children and one grandchild.