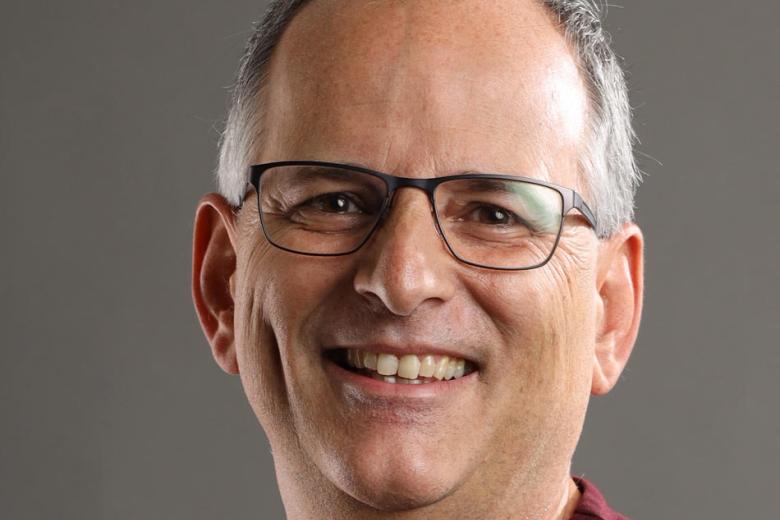 National Director's Blog: Growing from challenges to opportunities to promote digital transformation in Zimbabwe
Friday, March 26, 2021
by Emmanuel Isch – Outgoing National Director for World Vision in Zimbabwe
Change remains a constant. Adapting to change is nothing new. Zimbabwe like many countries has gone through various challenges over the years, more recently having to deal with increased natural disasters, renewed food shortages, severe economic shocks, and most recently COVID-19. Over the last five years that I have served at World Vision in Zimbabwe, we recognised the need to focus more on adapting to the ever-changing environment (both local and global) and become more nimble with how we operate. We also felt it was important to help as many staff as possible understand the "case for change" and champion different ways of working and implementing our programmes. As I serve my last week in office, I reflect on how we have embraced change as a team.
Firstly, we looked at how we could more effectively support and implement our programmes in the field.  A couple of years ago we introduced new elements to our education programmes through the use of mobile devices loaded with content for teachers and students. The education sector in Zimbabwe was going through a number of challenges which meant many students were not able to attend class regularly.  Thanks to a timely partnership with ProFuturo (a Spanish private sector foundation and World Vision in Spain), we have been introducing small tablets and other digital elements in over 300 schools. We also laid the foundations for remote learning and teacher support by enhancing the use of social media and other platforms to reach children wherever they are.  Our UKAid-funded IGATE girl's education programme and EU-funded education in emergencies project were two main programme that contributed to greater adoption of digital and mobile technology across World Vision's areas of operation in Zimbabwe. 
And then COVID-19 came. We realised that despite all the challenges associated with the pandemic, we had an opportunity to accelerate some of the digital and mobile changes underway and new ways of working.  So, we decided to go a step further and came up with a digital transformation strategy which would focus on the use of digital and mobile technologies in a more strategic and comprehensive way, and in critical areas of the organisation.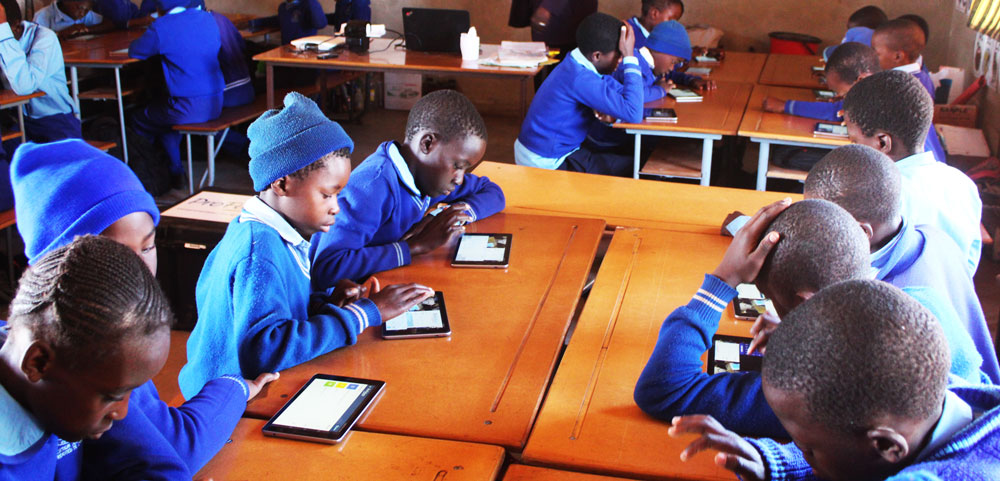 In addition to the programme focus, we also looked at ways to enhance our mobile Monitoring & Evaluation (M&E) capability given limitations for staff to move around during the pandemic. By the end of 2020, we were able to manage key components of our M&E remotely, including sending, receiving and sharing info and data.  We are now also exploring ways to use drones, AI (artificial intelligence) and other digital and mobile systems to further support our field programmes.  In the midst of these changes many staff have embraced this approach and seen firsthand the added benefits, including the ability to keep working and connecting with communities even when we don't have access to the field. We also realised that this can help position World Vision with partners and donors in Zimbabwe when we have the ability to continue operating even when there are access issues or other challenges limiting our movements.
Internally, we analysed our processes and identified an initial quick win – doing away with printing and signing dozens of documents per month and instead using a simple yet effective alternative: e-signatures.  Once we identified the platform to use, we piloted this in a couple of departments and eventually adopted this organisation-wide. Today, more than 90% of our approvals are done digitally. This has meant quicker approvals, less paper waste and better support for our programmes in the field.  Staff saw time-saving and improved efficiency and became champions of going paperless. E-signatures are nothing new but they make sense.  
So, for World Vision in Zimbabwe, going mobile and digital has not just been a series of initiatives but rather a concerted effort to further contribute to the well-being of children, their families and communities in an ever-changing and challenging environment.