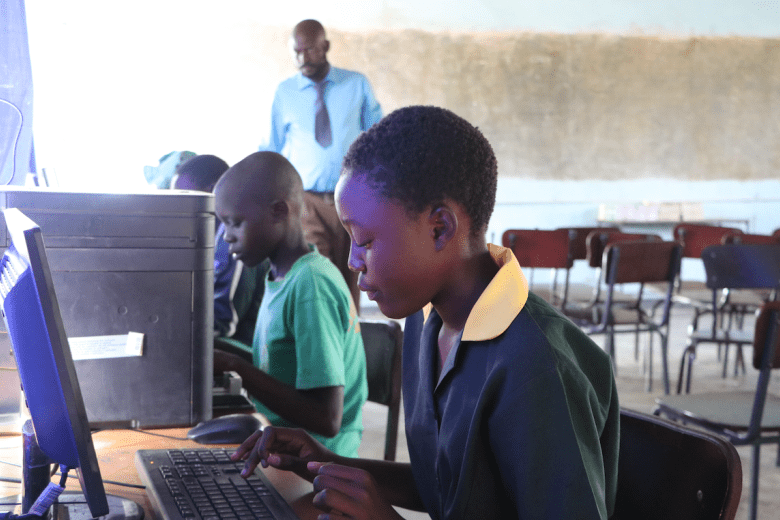 World Vision's E-Learning Centre in Gokwe Transforms Education for Students and Community
Friday, August 4, 2023
In the remote village of Gandavaroyi, in Gokwe, Zimbabwe, the idea of computers was once a distant dream for many students and community members. But in 2021, World Vision Zimbabwe made that dream a reality by sponsoring the Gandavaroyi E-Learning Centre, providing students and community members with access to computers and ICT lessons.
The centre, which serves four schools in the area (Gandavaroyi Primary and Secondary Schools and Zvanaka Primary and Secondary Schools), has eight desktop computers, solar panels, and controllers to power the computers. With staff who can repair the computers when they develop faults, the centre has become a vital resource for the community.
For many students, the E-Learning Centre has opened up a whole new world of possibilities. Mr. Manjobva, the ICT teacher, explained that some students had never seen a computer before, but were now able to type their own documents and assignments. The students are always eager to attend ICT lessons and use the computers, he added.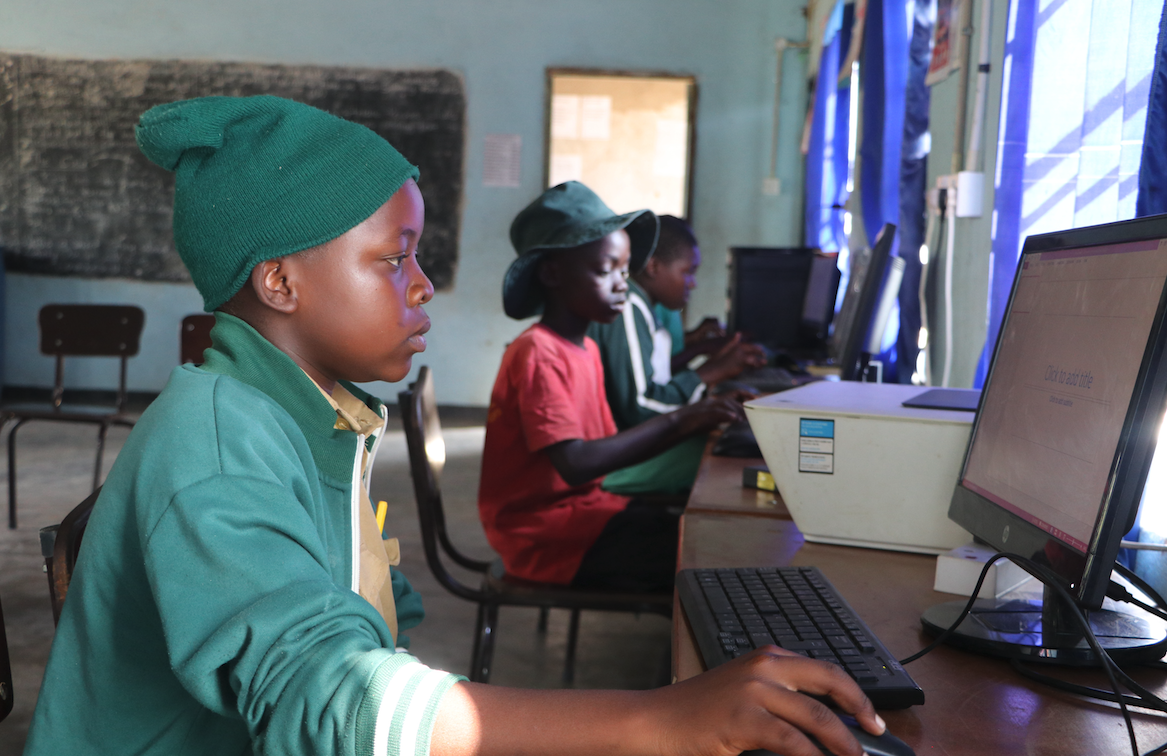 Despite limited resources, the students learn in groups, taking turns to use the computers so that everyone can get used to using the machines. In their last ZIMSEC ICT examinations, the school had a 53% pass rate, a testament to the impact that the E-Learning Centre has had on the students' education. 
But the benefits of the E-Learning Centre extend beyond the classroom. The community also benefits, with community members able to use the computers for typing their own documents and assignments. Though internet connection is yet to be installed at the school, the school administration is working on making it possible.
The Gandavaroyi E-Learning Centre has transformed education for students and community members alike, opening up a world of opportunities that were once out of reach. World Vision Zimbabwe's sponsorship of the centre has changed lives and inspired hope for the future.
In addition to the Gandavaroyi E-Learning Centre, World Vision Zimbabwe has established six other E-Learning Centres in the Gokwe AP area. These centres have provided students and community members with access to computers and ICT lessons, transforming education and opening up new opportunities for the future. Through these centres, World Vision Zimbabwe is helping to bridge the digital divide and empower communities to thrive in an increasingly digital world.