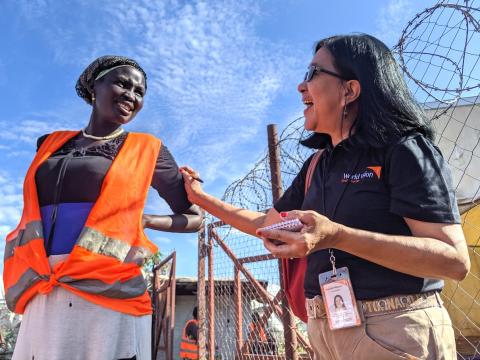 Wednesday, November 6, 2019
Displaced South Sudanese women's wish: "A lasting peace so we can finally go home"
Women and children comprise 86 percent of Juba's Protection of Civilians (POC) sites' population. The majority of the internally displaced who live in the sites have lived there for five to six years. World Vision's Emilienne Cyuzuso describes their condition as "very tough".