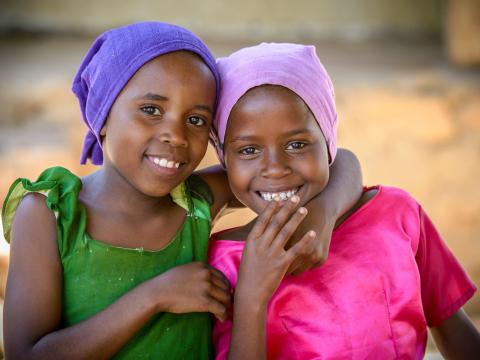 About us
Vision
Our vision for every child, life in all its fullness; Our prayer for every heart, the will to make it so.

MISSION
World Vision is an international partnership of Christians whose mission is to follow our Lord and Saviour Jesus Christ in working with the poor and the oppressed, to promote human transformation, seek justice and bear witness to the good news of the kingdom of God.
World Vision is a Christian humanitarian organization dedicated to working with children, families, and their communities worldwide to reach their full potential by tackling the causes of poverty and injustice.
We work in nearly 100 countries, serving all people, regardless of religion, race, ethnicity, or gender.
We believe in a full solution to poverty and injustice. We provide emergency assistance to children and families affected by disasters and conflict, partner with communities for long-term solutions to alleviate poverty, and advocate for justice on behalf of the poor.
Motivated by our faith in Jesus Christ, we serve alongside the poor and oppressed as a demonstration of God's unconditional love for all people.
CORE VALUES

We Are Christian
We Are Committed to the Poor
We Value People
We Are Stewards
We Are Partners
We Are Responsive
CHILD WELL-BEING ASPIRATIONS (CWBA)
Girls & Boys enjoy good health: WV looks to ensure that Children are well nourished; Children are protected from infection, diseases & injury; and Children and their caregivers access essential health services.
Girls & Boys are educated for life: WV seeks to ensure that Children can read, write and use numeracy skills; Children make good judgments, can protect themselves, manage emotions and communicate ideas; Adolescents are ready for economic opportunity; and Children can access and complete basic education.
Girls & Boys enjoy the love of God and their neighbors: WV is striving to ensure that Children enjoy positive relationships with peers, family, and community members; Children grow in their awareness and experience of God's love in an environment that recognizes their freedom; Children value and care for others and their environment; and Children have hope and vision for the future.
Girls & Boys are cared for, protected and participating: WV seeks to ensure that Children are cared for in a loving, safe family and community environment with safe places to play; Parents or caregivers provide well for their children; Children are celebrated and registered at birth; and Children are respected participants in decisions that affect their lives.
These CWBAs are built on the foundational principles that children are citizens and their rights and dignity are upheld (including girls and boys of all religions and ethnicities, any HIV status, and those with disability).