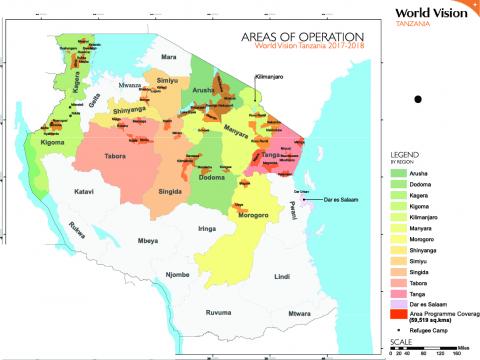 Where we work
In Tanzania, World Vision has grown to be one of the largest humanitarian and development organization in the country.
Our projects and work extend to 14 out 33 regions; across 41 districts. The areas where we work in are broken up into 48 Area Programs (APs) which are managed by 7 Cluster Offices. 
Our goal is to contribute to the measurable improvement and sustained well-being of 15 million girls and boys-especially the most vulnerable. For more information on how we plan to accomplish this, please read our 2016-2020 strategy.