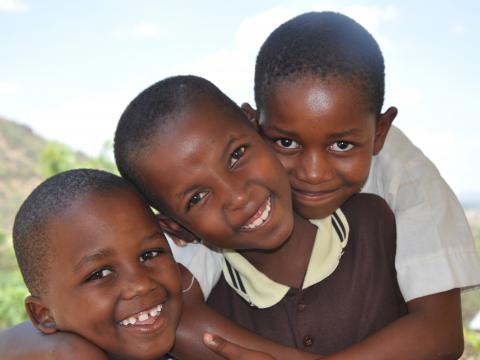 It Takes a World Campaign
Campaign – It Takes a World to End Violence Against Children
In March 2017, World Vision International launched a five-year global campaign to help end violence against children. The campaign is responding to an issue that affects over one billion children every year in every country, including Tanzania. It is a problem that not only harms each child, it also jeopardizes their future survival, health and education.
The Campaign in Tanzania
In Tanzania, World Vision is focusing our efforts on ending Child Marriage. According to the Tanzania Demographic and Health Survey from 2015, 31% of girls between the ages of 20 and 24 get married before their 18th birthday. This is a wide-spread problem which we can observe nationally and is especially prevalent in most of the regions where we are working in  Tanzania. These regions include Shinyanga, Tabora, Simiyu, Dodoma, Morogoro, Singida, Kagera, Tanga, Arusha, Manyara, Kigoma, Dar es Salaam and Kilimanjaro.
The Campaign Goal
Our goal is to contribute to the reduction of child marriage incidences in Tanzania aligned to Sustainable Development Goals by 2022.
Campaign Outcomes
Through the campaign, we look forward to celebrating the following results;
Children protect themselves from child marriage
Families and communities positively prevent and respond to child marriage and engage with duty bearers
Vibrant Citizen movements engage duty bearers and mobilize rights holders to promote the rights of children
Adolescents and children have increased access to vocational and life skills training, quality education, health services, and livelihood opportunities
Laws and policies that protect children are enacted and enforced  
Partners/Stakeholders                             
In this campaign, we are strategically collaborating with the Government of Tanzania, the Parliament and Judiciary; Local and National Coalitions/Networks/Alliances, Teachers, Development Partners, Community-Based Organizations, CSOs, Faith-Based Organizations, Religious and Traditional Leaders, Media, Influential people, Youth, Children, Parents/Guardians and Communities.
You can learn more about the campaign here.