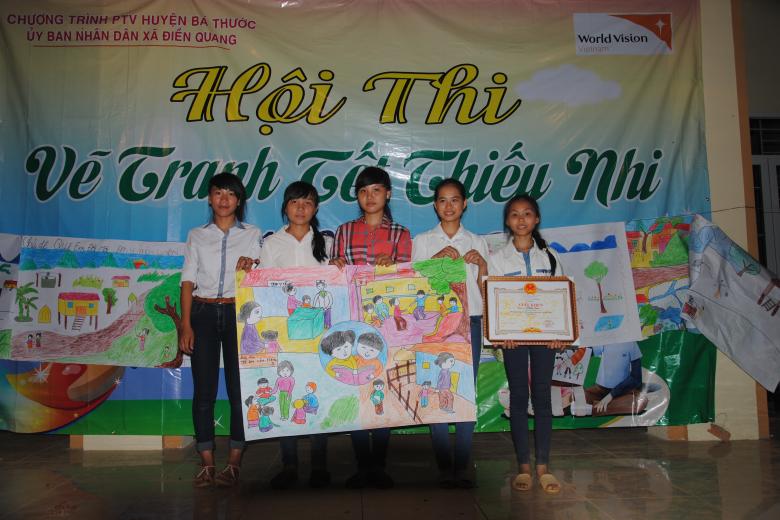 Drawing competition for children
Tuesday, June 30, 2015
By Tran Pham Hien, Acting ADP Manager of Ba Thuoc ADP, Thanh Hoa zone
More than 1,000 children participated in the drawing contest that was co-hosted by World Vision and local authorities in Ba Thuoc district, Thanh Hoa province. The event was organised in response to Children's Day, 1 June.
The drawing contest's main topic focused on children's rights and their dreams for future. This activity helped the children in the district to be more active and confident, and get to learn how to communicate with others.
"The event is really a meaningful playground for the children. We hope that parents watching the pictures will understand their kids' messages about their rights, dreams and expectations", says Dien Quang commune's party secretary Ha Minh Phuong.
To assure children are involved in all events of the district, World Vision, partnering with the local authorities in Ba Thuoc, will be initiating more children-related activities for them to have a more healthful summer holiday.