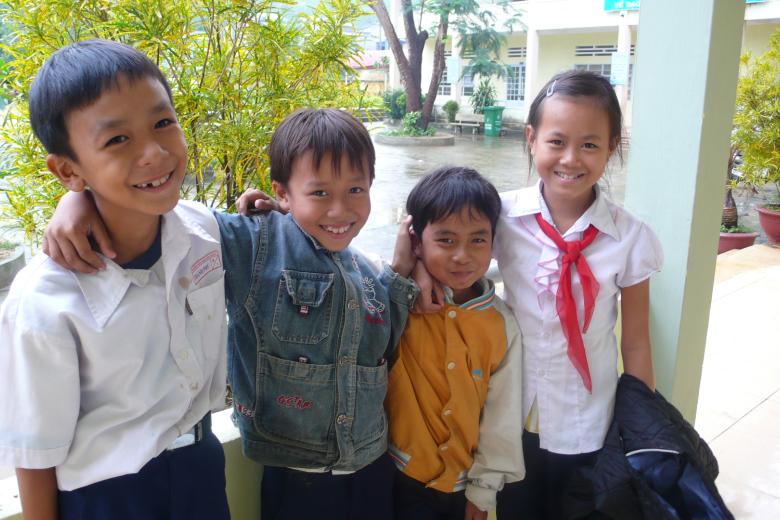 World Vision supports Da Nang to improve poor children's lives
Friday, October 30, 2015
Wold Vision Vietnam's National Director, Ms. Tran Thu Huyen, and Ms Le Thi Thu Hanh, Deputy Director of Da Nang Department of Foreign Affairs, signed the agreement of partnership on October 25, 2015. 
World Vision International in Vietnam will support Da Nang city to improve vulnerable children's nutrition and life skills, and youths' accessbiliy to jobs.  
These activities are among a range of programmes World Vision will implement in Son Tra district in the three-year first phase (2015 – 2018). World Vision and the local government signed the agreement for partnership on October 27, 2015 in Hanoi.
With the total budget of nearly 800,000 USD, World Vision will conduct four main projects in Son Tra, including Child Care and Education; Future Opportunities for Youths; Child Sponsorship and Protection; Resilience to Climate Change and Disaster Risks. The programme targets four wards: Man Thai, Tho Quang, Phuoc My and Nai Hien Dong.
Arcordingly, World Vision will operate a series of activities such as training sessions on knowledge and skills of  heath care, child nutrition and protection for health staff, collaborators, teachers, mothers and caregivers; improving nutrition for children under 5; improving the quality of education for children at Home-based Care groups; providing youngsters aged 19-24 who live in difficult conditions with vocational trainings and supporting them to start their own business; connecting employers and vocational training centers to help trained youngsters access jobs; capacity building for communities and local partners on disaster risk reduction.
The second phase (2018 – 2023) will be considered to carry out, basing on the the first one's qualitative assessment results by late fiscal year 2018.
World Vision has started its first relief in Da Nang since 1992.  At present, World Vision implements a long-term development programme (2000 – 2016) in Hoa Vang district. To date, the programme has helped over 100,000 local people, including 15,000 children, improve their living conditions in terms of health care, nutrition, education, livelihood and capacity building.