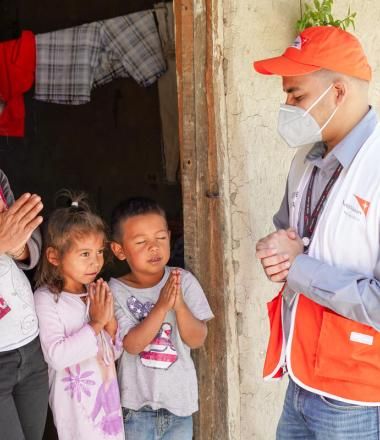 Global Week of Prayer for COVID-19
March 22-27, 2021
World Vision believes the Church is the greatest God-ordained force for holistic transformation. That is why World Vision is joining major global church networks, organisations and denominations for a Global Week of Prayer for COVID-19.
March 22-27, 2021
Christians from around the world will come together in prayer for one week, focused on seeing an end to the pandemic. Invite your family, church or community to gather in prayer each day this week.
Daily themes for the week
Monday - Prayers of Lament
Tuesday - Prayers for Hurting & Suffering Communities
Wednesday - Prayers for Leaders
Thursday - Prayers for Healing
Friday - Prayers for Protection
Saturday - Prayers of Hope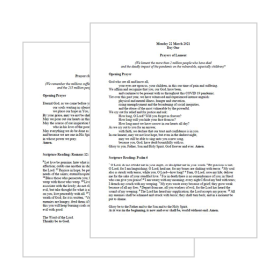 Download the Week of Prayer Daily Guide
Find scriptures, reflections and creative ways to engage in the daily prayers this week. We encourage you to make this guide your own and adapt to your own Christian traditions (available in English, Spanish, French and German)
Download World Vision's factsheet to guide your prayers here. Available in English, French and Spanish.
Watch the COVID-19 Read the Signs of the Times Webinar
The webinar provides brief information on the current status of the pandemic, the situation of frontline health workers and the impact COVID-19 is having on children and youth.
Thank you for joining World Vision, World Evangelical Alliance, World Council of Churches, The Salvation Army, and Mennonite World Conference networks as we partner in prayer.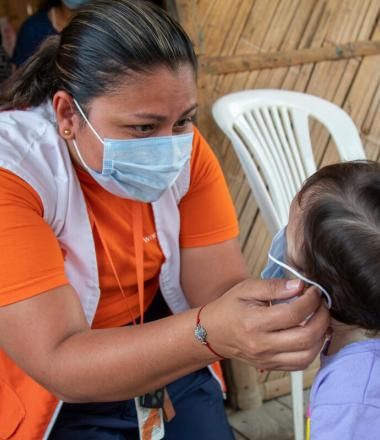 Fighting COVID-19
Across the globe, World Vision teams are on the ground working to help limit the spread and reduce the impact of COVID-19 on vulnerable children and their communities.