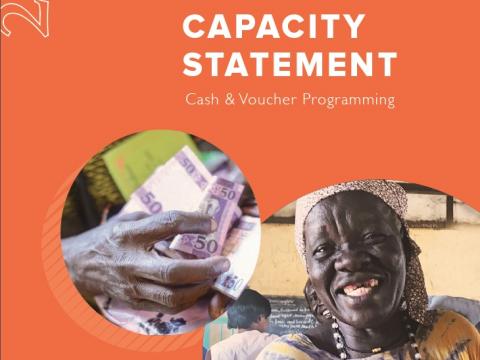 Capacity Statement for Cash and Voucher Programming
Friday, February 8, 2019
In a context where the needs are outstripping the available resources, humanitarian organisations are being challenged to do more with less. In the aftermath of its Grand Bargain commitment, World Vision is exploring the use at scale of Cash and Voucher Programming (CVP) to improve the efficiency and effectiveness of humanitarian assistance.
World Vision has been delivering humanitarian assistance in South Sudan since 1989.
For over four years, World Vision has assessed a wide array of modalities to deliver its programmes using CVP whenever appropriate. CVP was first used to cover food needs but are now used across sectors to meet shelter, nutrition, non- food items (NFI) and water, sanitation and hygiene (WASH) outcomes.
Download the capacity statement for more information.
WATCH  Rhoda's story, a deaf-mute mother, on how her life has changed using the cash assistance.