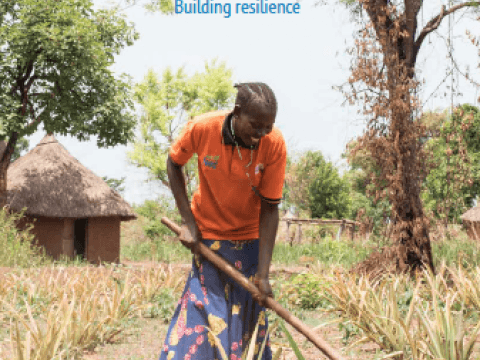 Improving livelihoods in South Sudan through the Fortifying Equality and Economic Diversification (FEED) project
Wednesday, May 9, 2018
With funding from the Government of Canada, in April 2015, a consortium of three international non-governmental organizations (CARE, Oxfam and World Vision) started the three-year Fortifying Equality and Economic Diversity (FEED) project, designed to meet basic food security needs and reduce vulnerability among communities and households in seven of the former states in South Sudan.
This project aimed to make communities more resilient to build the foundation for sustained economic growth and to foster stability.
The project focused on:
Providing employment skills
Boosting family income 
Improving agricultural production
Empowering women as decision-makers
Reducing gender-based violence
Beneficiaries received seeds, equipment and livestock, were trained to pursue various income generating activities and learned about peaceful conflict resolution through awareness sessions, with a specific focus on empowering women and reducing gender-based violence.
By March 2018, key achievements included:
Ensuring 109,316 people were supported to improve their ability to earn an income through agriculture or fishing
Providing 72,766 people with farming equipment, livestock and fishing kits
Enabling 49,125 men and women to learn how to prevent and respond to gender based violence, leading to a measurable reduction in gender based violence 
Training 24,469 farmers on sustainable practices and modern farming techniques
Assisting 11,400 people to access markets to sell their products
Meet some of the beneficiaries and learn more about this project by downloading this magazine about the project.