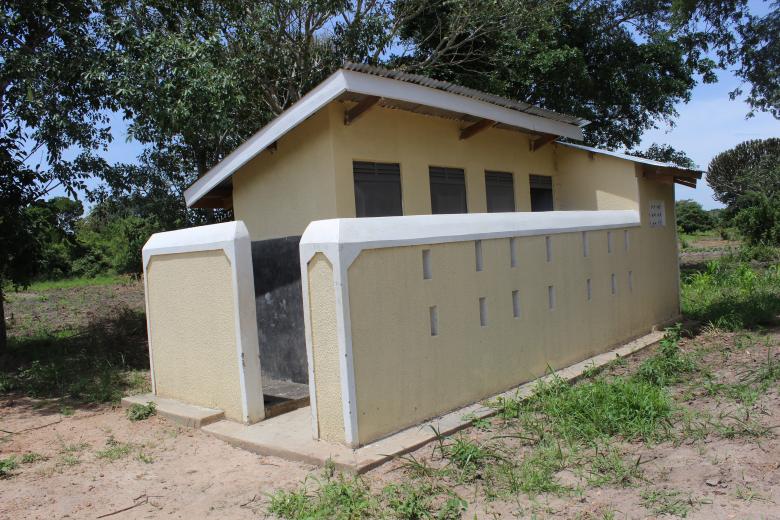 Kamirampango primary school gets new latrines Kamirampango
Tuesday, July 15, 2014
Primary School is located 40 Kilometers East of Nakasongola town in Kamirampango village, Kamirampango Parish, Kalongo Sub County, Nakasongola District in Central Uganda. It is 128 Kilometers from Kampala city to the District along Kampala-Gulu highway.
"Before Citizen Voice and Action (CVA) sensitisation meetings, our school had no latrine. We started defecating in the bush after filling the one available," said Ednasi Namwanje, a 13 year old pupil.
"The school closed for the whole of term one since February 2nd to may 15th 2013 and many pupils joined other schools," Added Isaac, a fellow pupil in the school.
Because also boys and girls previously shared latrines, this gave them an opportunity to engage in early sex. However, through Citizen Voice and Action community gathering meeting held on March 16th 2013, members were able to involve different stake holders in addressing the situation of the school. Eventually, Parents, pupils, teachers and local leaders managed to lobby support from different organisations to construct new latrines.
"We currently have four new latrines funded by World Vision, local government and community members in collaboration with Hon. Peter Nnyombi, the area Member of Parliament," Suleiman Matte a resident of Kamirampango Village reported.
As a result, hygiene has highly improved in the school and meets the government recommended standard for School enrollments. For example, a stance serves 40 pupils on average. Hygiene tools were also given to the community. "We received hand washing facilities, brushes, gloves, boots, wheel borrows and toilet papers as a result of the new latrines that were constructed," added Moses Mutwarwa.