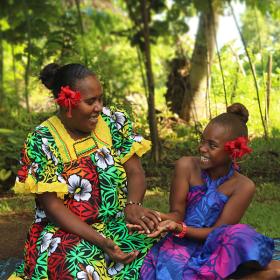 Over seven decades dedicated to child well-being
For over 70 years, World Vision has made its mark in the Asia Pacific region, working with communities, governments, donors, and partners, to help the most vulnerable children of all backgrounds overcome poverty and experience a fullness of life, even in areas considered unsafe and dangerous.
Apart from being the world's most disaster-prone region, Asia Pacific accounts for the highest number of most vulnerable children at risk of hunger, climate vulnerabilities, gender disparities, sub-national fragility, preventable illnesses, violence, and exploitation.
In 2020, our multi-pronged approach improved the lives of 16.7 million people, including 10.3 million children across the region.
But we don't work alone. It takes you. People like you who care, enable us to go the extra mile for each child.