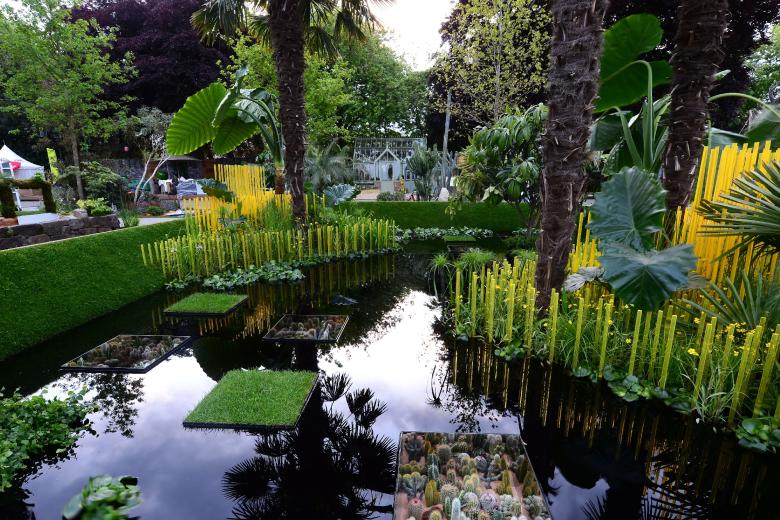 Cambodia-themed World Vision garden wins award at world's top flower show
Saturday, May 23, 2015
By Sian Merrylees, World Vision United Kingdom
An award-winning World Vision garden, inspired by the beauty of Cambodia, at the world's most prestigious flower show has stunned the press, public and royalty.
The World Vision garden features at the RHS Chelsea Flower Show held in London, England, from 19 to 23 May.
"...the country (Cambodia) is one of breathtaking beauty"
The exhibit was put together by garden designer and World Vision child sponsor John Warland who delights in creating stunning gardens to visually inspire the public to learn more about World Vision's work. For the Chelsea flower show Mr Warland, who has travelled extensively in Asia, created a garden inspired by the "breathtaking yet heartbreaking" beauty of Cambodia.
"While the country is one of breathtaking beauty, it is also affected by heart-breaking poverty and food insecurity. Our garden raises awareness to the fact that, many of Cambodia's children still survive on just two bowls of rice a day and the work World Vision is striving to alleviate this," Mr Warland said.
The award-winning garden features translucent orange rods representing rice paddy fields, interspersed with dark water illustrating the fear and hunger suffered by vulnerable Cambodian children.
"Of course it's an honour to receive the award but for me it's all about raising awareness of pertinent issues affecting children in Cambodia," Mr Warland said.
Visitors to the garden have included Princess Anne, Princess Alexandra and Miss Universe Sweden, Camilla Hansson. The garden has also attracted extensive UK media coverage including from the Daily Mail newspaper and the BBC.
Horticulturalists from around the world are displaying their designs at the Royal Hospital in Chelsea with close to 165,000 people expected to visit the show over the course of the week.
Mr Warland's other creations have included a garden at Windsor Castle to celebrate the Queen's Diamond Jubilee in 2012.
The UK's Princess Anne taking in the Cambodia inspired garden.