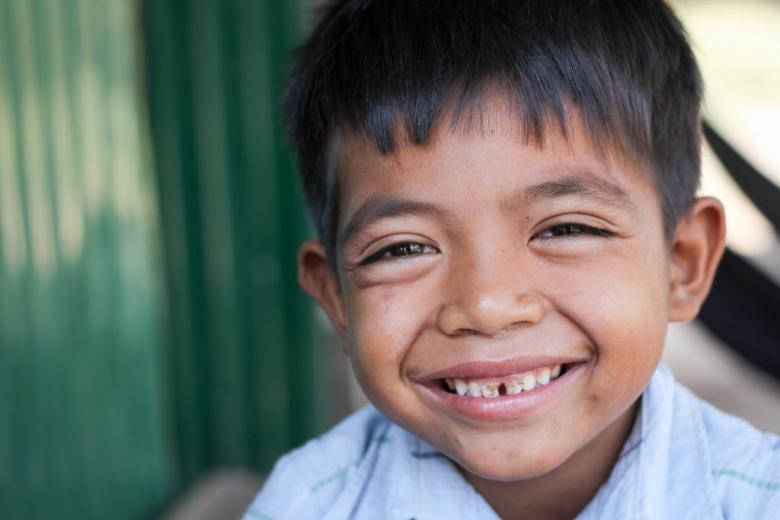 Cambodian Children Need Better Protection
Thursday, November 20, 2014
As the world celebrates the 25th anniversary of the convention on the rights of the child, international child rights organisations are urging Cambodia's government to strengthen policy and systems for the country's 5.5 million children.
World Vision, Plan International and Save the Children recognize the significant strides that the Royal Government of Cambodia has made since the ratification the UN-CRC in 1992.  This includes all efforts to promote children's rights in cooperation with civil society organizations to develop, align and implement various laws, policies, institutions, system strengthening, awareness raising and action plans to improve the general situation of Cambodian children.
However, according to the three NGOs, more needs to be done. The child protection system in Cambodia remains weak due to poor Government resourcing of protection services, the low capacity of mandated structures to protect and provide services to children at all levels do not function and are not coordinated well. Poor law enforcement contributes to inefficient levels of protection for children in Cambodia and must be addressed urgently through a National Plan for Children and increased government budget plan on child protection.
"Evidence from World Vision's work suggests that many child abuse cases are settled informally out of court by local authorities themselves rather than being recorded or processed through government systems. This simply encourages perpetrators who have money to pay their way to settle damages, undermines Government authority, and refuses justice and restoration for their victims", says Aimyleen Gabriel, Child Protection Manager for World Vision in Cambodia. Ms Gabriel added that the loopholes allow the issues of child protection such as violence against children, child labour, trafficking, and drug abuses to occur with limited legal repercussions.
Recently, a Ministry of Women's Affairs and UNICEF study found that violence against children was rampant across the country, with more than half of all children in Cambodia reporting they experienced at least one incident of physical violence before the age of 18. Without prevention efforts, the report cites children who experience violence could engage in high risk behaviour or become future perpetrators of violence.
 "Based on the situation analysis of some NGOs, the Cambodia National Council for Children (CNCC) lacks effective monitoring mechanisms and capacity to develop the Government Report on CRC to the UN Committee. The CNCC must play a more active role in coordinating the national Government working groups, taskforce and line ministries to fulfil children's rights," says Mr. Ranjan Poudyal, Country Director, Save the Children.
"With external support likely to reduce over coming years, the state budget is still limited and not clear support for child rights and child protection and lack of coordination capacity of the Cambodia National Council for Children (CNCC) to take an increasingly proactive role in policy making and coordination among child protection actors are the key concerns for ensuring Cambodia's adherence to the United Nation's Convention on the Rights of the Child (UNCRC)," says Mr Ty Sovannary, Country Child Rights Specialist for Plan International.