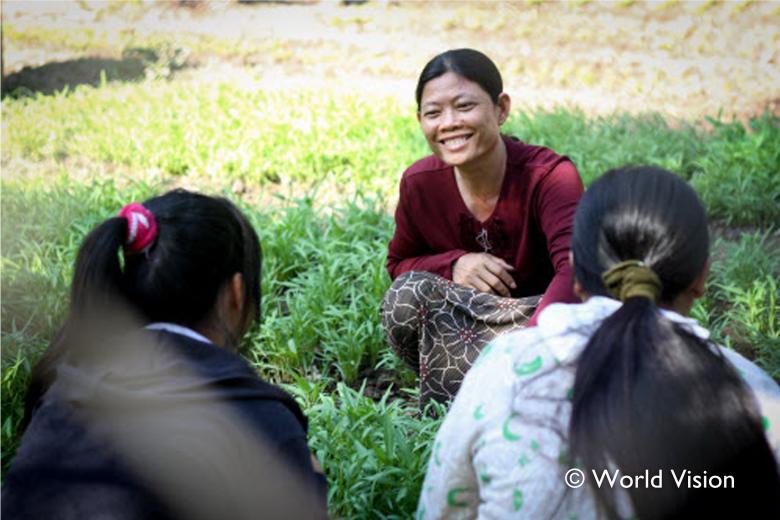 A Life for Others
Thursday, July 17, 2014
"Mum! Mum!" this is how girls call Karona, a house mother, at World Vision's Trauma Recovery Project. It means that she has more responsibilities taking care of them.
"It is not easy to be a mother since I have no biological child," says Karona, adding that her heart was broken having heard tragic stories of girl survivors in the center.
The work that Karona is doing at World Vision is an opportunity for her to understand more about survivors from human trafficking, sexual exploitation and abuse. Karona says she is very delighted to be part of their lives and contribute to change the world.
"I am happy to see the girls smile, have jobs, and get back to their family with happiness," she says.  
However, putting a smile on the face of those girls is not an easy task for Karona since they are traumatized by tragic experiences.
"I need much time and support from other staff in getting them better feeling, health, especially hope restoration," she says, adding that child sexual exploitation in Cambodian is a major concern that requires attention from all people to prevent the issue.  
Trauma Recovery Project has been providing aftercare, trauma recovery and healing services to nearly 1000 girls who were victims of trafficking and sexual abuse since September 1, 1997. The girls also have opportunity to attend non-formal education and vocational life skill training to enable them start to income generating activities once they are reintegrated back to their original community.