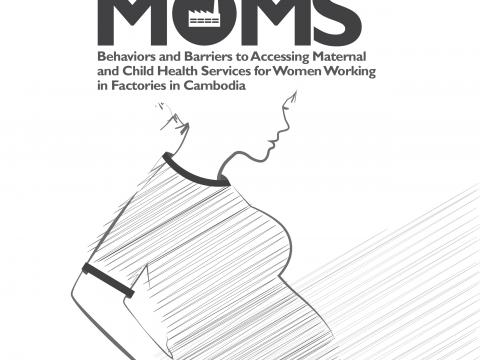 Working Moms
Thursday, September 29, 2016
In the last two decades Cambodia has made commendable progress in reducing maternal and child mortality. The under-five child mortality rate declined, from 83 deaths per 1,000 live births in 2005 to 54 in 2010 and 35 in 2014. The maternal mortality ratio decreased from 472 per 100,000 live births in 2005 to 206 in 2010 and 170 in the most recent 2014 Demographic and Health Survey (CDHS). In addition there has been a significant increase in uptake of antenatal care, delivery with skilled birth attendant and post partum mother and newborn care. Despite the improvements, the neonatal mortality rate has not enjoyed the same gains: unchanged at 28 deaths per 1000 live births in 2005 and 2010 reducing to 18 per 1,000 live births in CDHS 2014.
Currently, neonatal deaths account for more than half of all under-five deaths in Cambodia and there are significant health disparities between urban and rural populations (CDHS 2014). Neonatal mortality in rural areas is more than two times the urban rates (at 23 and 10 respectively). Differentials in mortality by province are also substantial.
The study site, Kampong Tralach district, is situated in Kampong Chhnang province, one of the provinces with high neonatal mortality rate in the country (27/1,000) in 2014 (CDHS 2014). At the time of the study design, the province reported just 60% of women having a skilled assistant at their most recent delivery. There was concern that the rise in the number of women working in the garment factories in this province may be contributing to this poor coverage data.