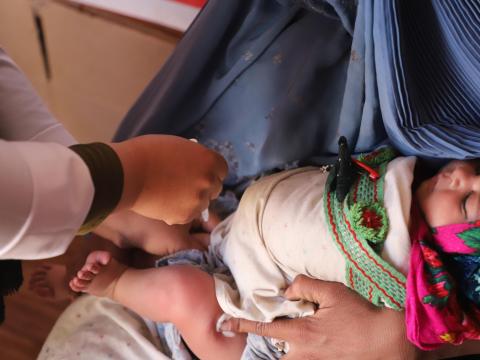 World Vision Afghanistan resumes some key life-saving activities  
Tuesday, January 17, 2023
Herat, Afghanistan, 17th January.  On December 25th, 2022, World Vision took the difficult decision to temporarily suspend our operations in Afghanistan, following an announcement by the de facto authorities that all women are banned from working for NGOs. 
While the majority of our programmes remain on hold, we have restarted health and nutrition programmes, where we have received clear, reliable assurances from relevant authorities that our female staff will be safe and can work without obstruction. 
We are also planning to restart some of the education activities in the coming days following clarification from de facto authorities with regards to the reassurances we have received thus far allowing women to work in this sector and girls to receive an education. World Vision is committed and determined to restart all programmes in a phased, sector-by-sector manner, as approvals for female aid workers are granted and their safety is assured.  
We are proactively engaging with Afghanistan's de facto authorities both at the national and provincial levels, to ensure progress is made.