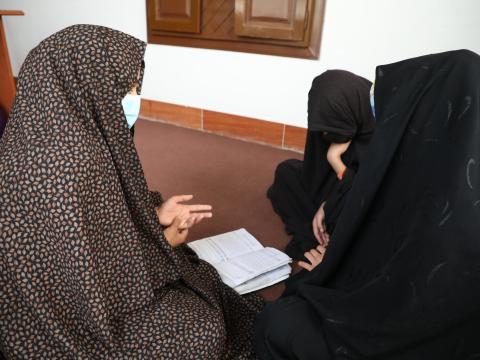 World Vision expresses bitter disappointment at the closure of Afghan universities to women 
Wednesday, December 21, 2022
World Vision, one of the world's leading child-focused NGOs, have released a statement calling on the de facto authorities in Afghanistan to reverse their decision to close universities to women. 
Asuntha Charles, National Director of World Vision Afghanistan, says: 
"This decision is not in the interest of the people of Afghanistan. We are gripped by one of the worst humanitarian crises in the world, and we need as many Afghans as possible - female and male, of all ages - in education and developing their skills. We must build the human capital Afghanistan desperately needs to overcome the challenges we are currently facing.  
"Most importantly, it is the right of everyone, regardless of gender, to be able to access education. As part of the Sustainable Development Goals we are all, internationally, working towards the fourth goal, quality education for all; and the fifth, gender equality. Closing universities to women in Afghanistan risks holding back all of humanity we call on the de facto authorities to reverse it." 
ENDS 
For further information or to organise an interview, please contact: Leah Donoghue, Director - Communications and Advocacy for World Vision Middle East and Eastern Europe at Leah_Donoghue@wvi.org 
For the past 21 years, through a range of holistic, integrated humanitarian projects that promote change and improve well-being, World Vision has been serving the children, families and communities in Afghanistan. Every year, over 488,600 children and adults benefit from World Vision Afghanistan's programmes, which currently operate in four provinces and cities throughout Afghanistan.