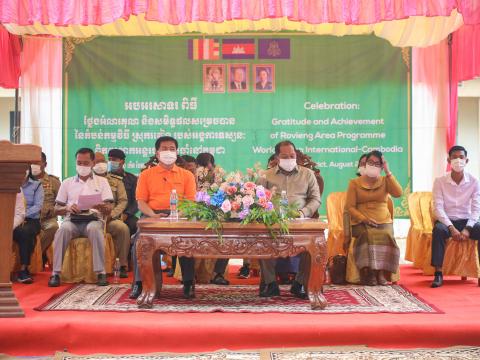 World Vision Cambodia celebrates community transformation in Rovieng district
Tuesday, September 8, 2020
Preah Vihear, August 28, 2020 – World Vision and Rovieng community members celebrate 16-years development progress and achievements with a Closure Ceremony in Robieb primary school, Thnot Mlu village, Robieb commune, Rovieng district. Since 1998, World Vision, its donors and sponsors have invested over 5 million USD to ensure that all children have been enabled to complete basic education and enjoy good health and nutrition while families have been supported to gain an improved livelihood.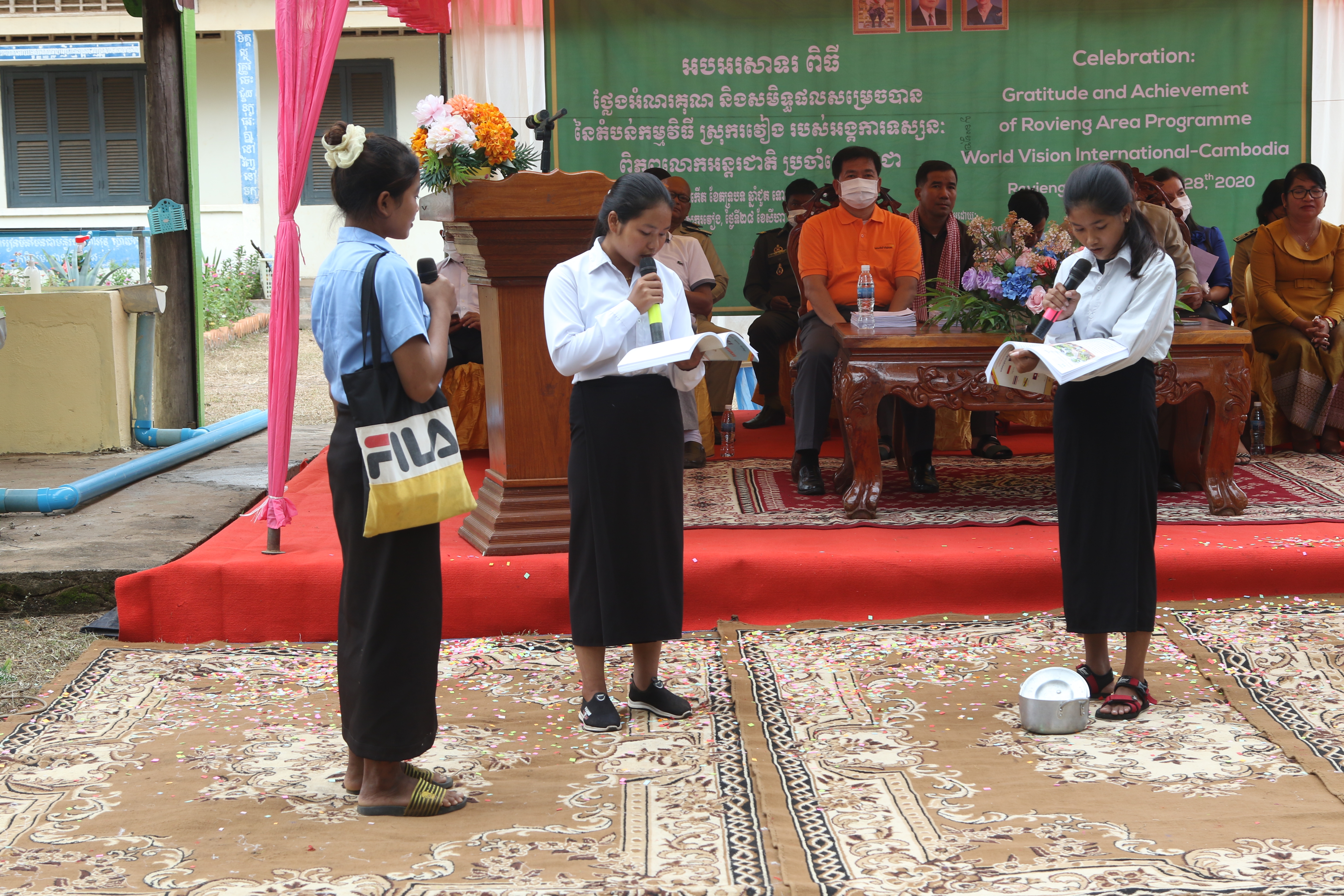 The ceremony is presided over by the Preah Vihear provincial deputy governor H.E. Ung Vuthy and World Vision's Operation Director; and attended by representatives from the Provincial Department of Education and Provincial Department of Rural Development, chief of five communes, chiefs of 23 villages, the chief of the health centre, commune council members, school directors and community groups including Saving Groups, Volunteer Health Support Groups, students and teachers.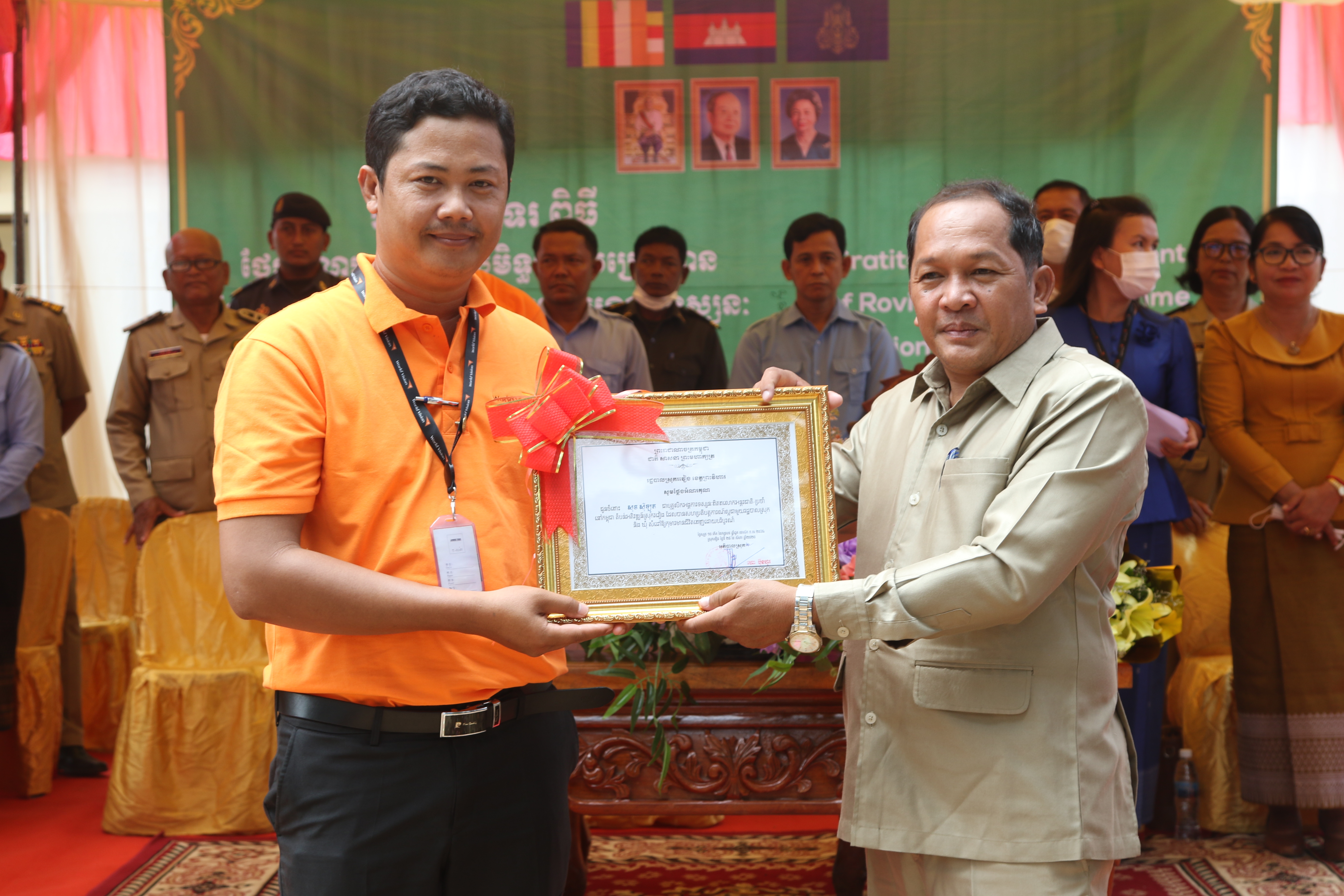 The objective of the ceremony is to showcase the achievements, commitments and capabilities of the community after over years of collaborative development activities.
From 1998 to 2003, the initial mission of World Vision and Mines Advisory Group in Rovieng district was to clear land mines to make the area safe for community members to cultivate the land and raise livestock. "Before we thought of development, we had to make sure everywhere was mine free. We had to ensure that community members were safe to farm the land. Next, we invested in human resource development," Vireak Leng, Operations Director of World Vision.
In 2004, World Vision established an office in Rovieng district with funding support from the people of Germany. Since then, World Vision's mission has been to positively impact the lives of children and communities through empowerment initiatives, and in partnership to improve child well-being, especially for vulnerable children through a focus on boosting the health and nutrition of children under five years old, strengthening education and learning outcomes and promoting literacy, numeracy and life skills.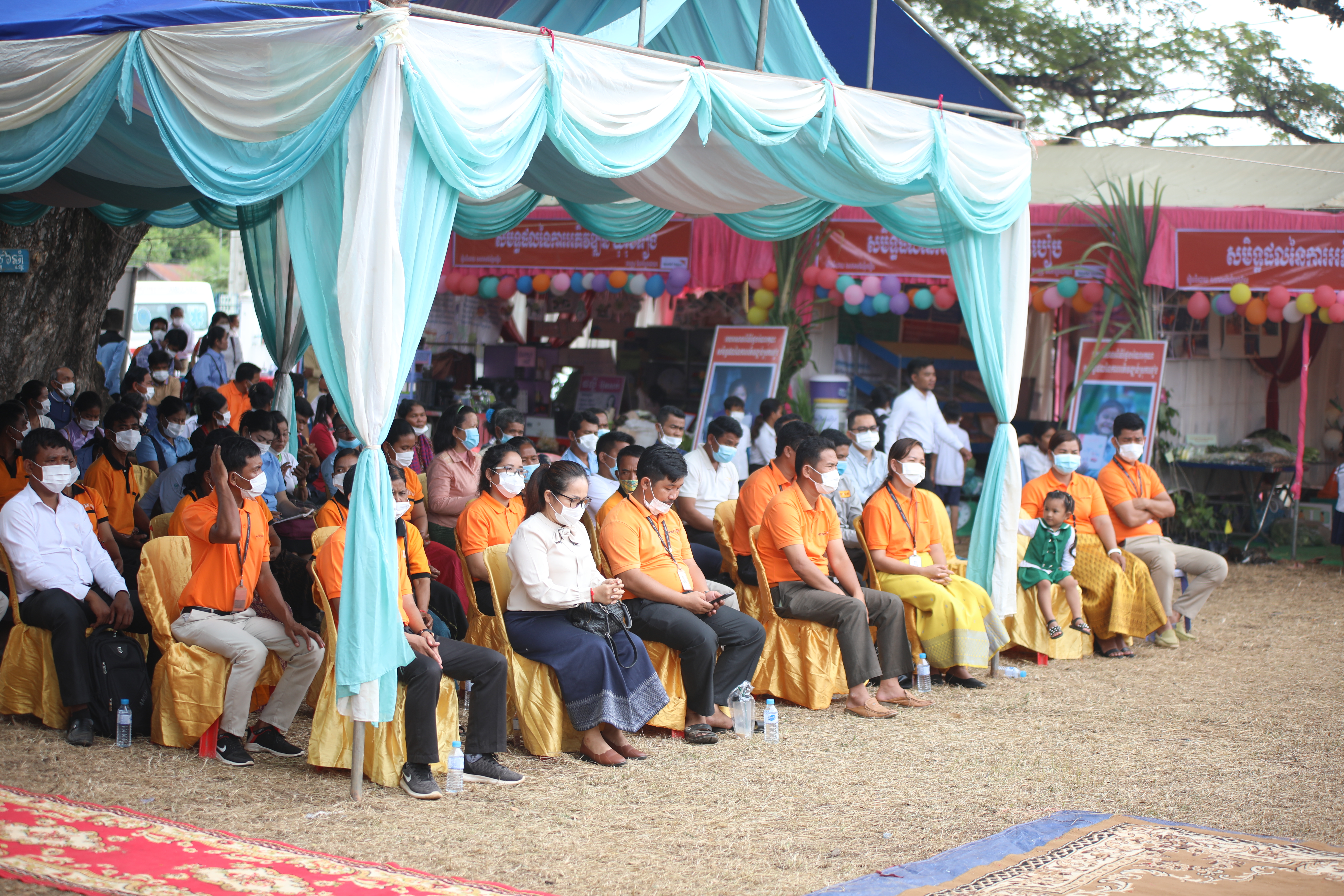 Mr. Daniel Selvanayagam, World Vision's National Director, said, "World Vision started our work in Rovieng with mine clearance and then equipped youth with vocational skills as they fully became role models and later parents. Today we are confident that commune council, school directors and teachers, health centre staff, agriculture cooperative and community members share a commitment to protect and support child wellbeing and local development. This is not the end but an appropriate time for World Vision to transition from the long-term programme in these communities as local partners reflect high ownership of child-focused community development in the area."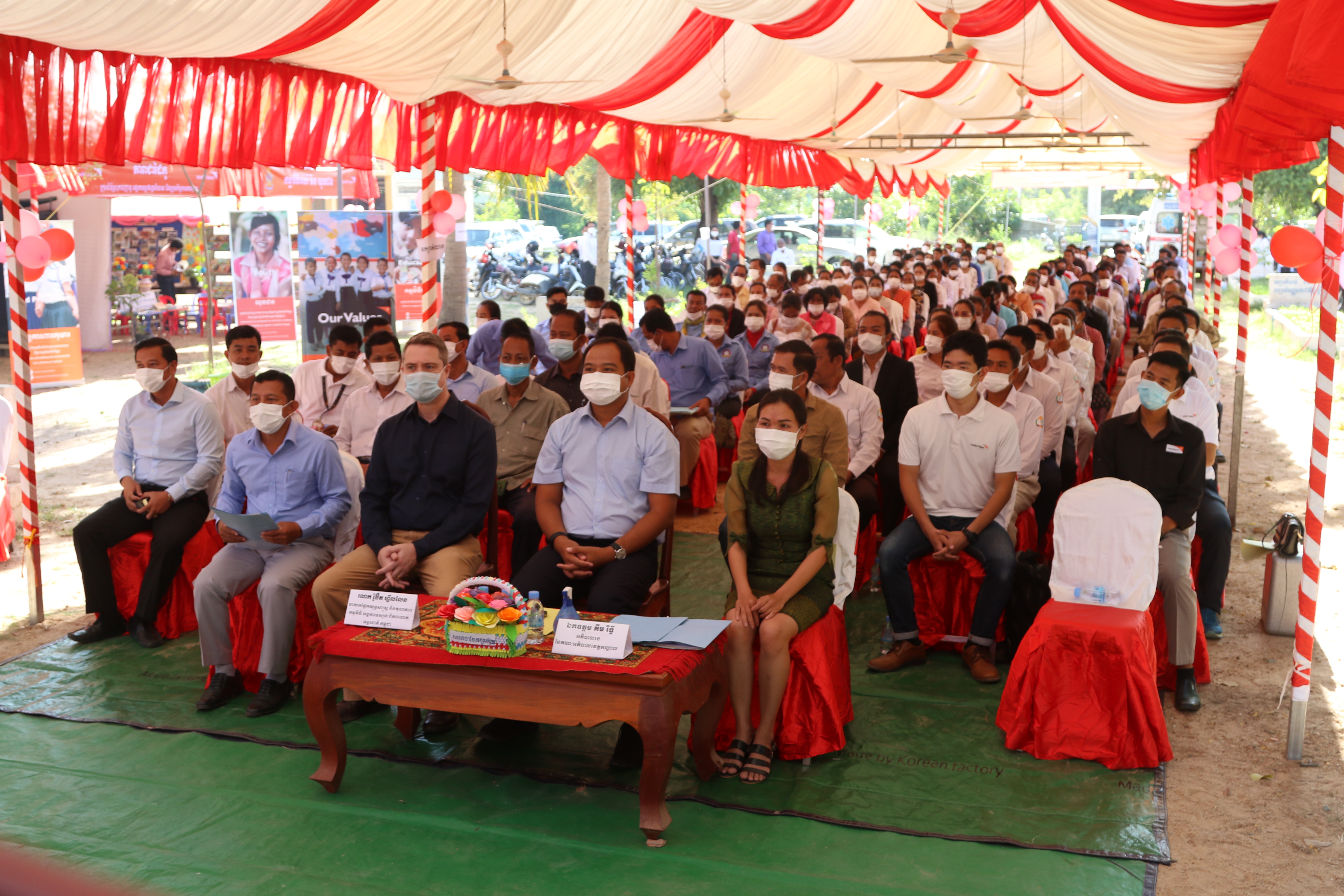 Rovieng is an example of 38 Area Programmes where World Vision implements its Transformational Development model that fosters lasting child well-being improvement and sustainable community development across Cambodia. World Vision's long-term programmes are commonly implemented for between 12 and 15 years in each target area.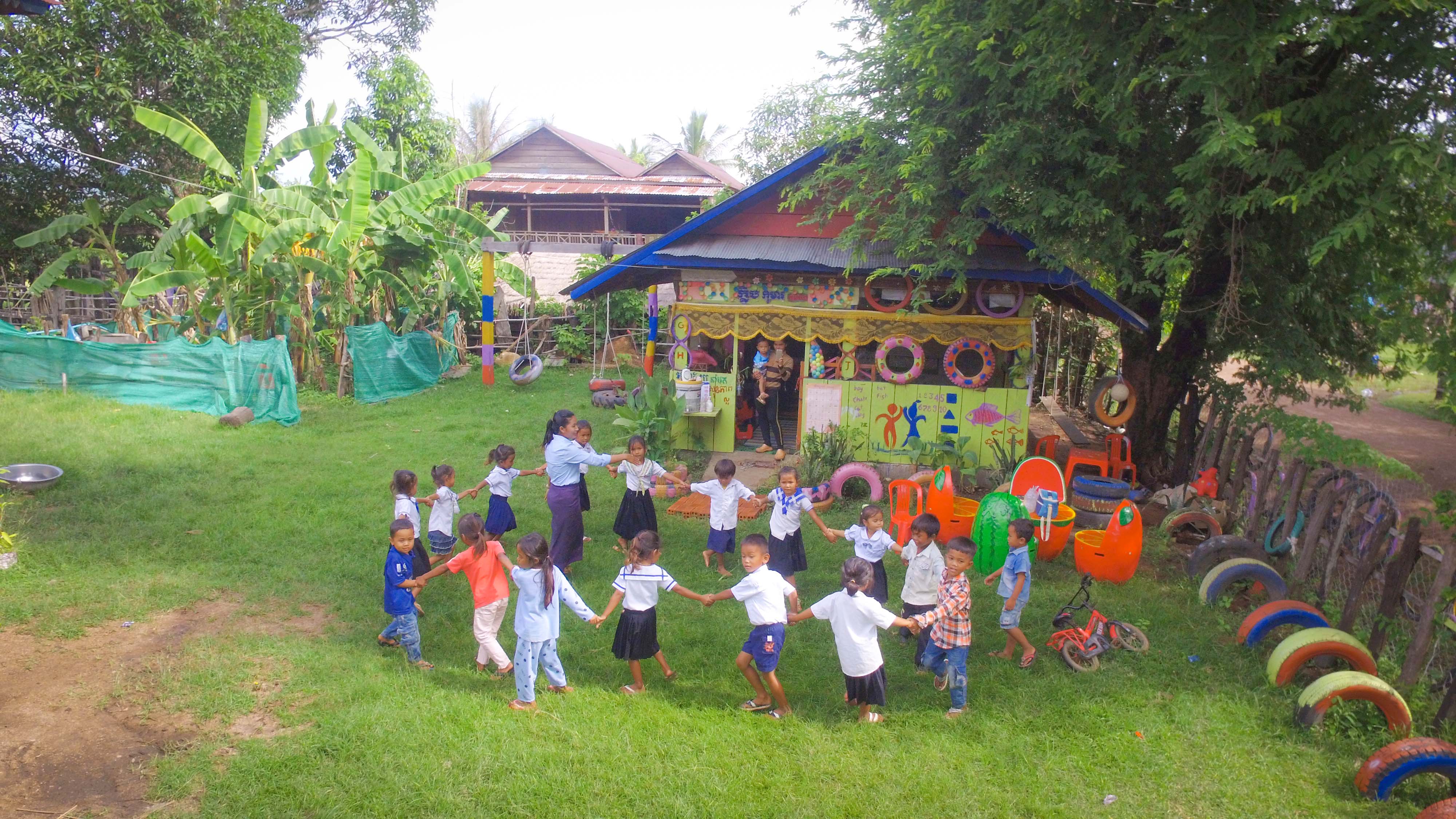 Through World Vision support, 12 community pre-schools in have met the MoEYS' s pre-school standards. "Even though World Vision will no longer be here, I commit myself to continue this work for the children in my community because I think that if children learn in pre-school, it is a very essential foundation," said Ms. Phat long Ang, a pre-school teacher in Rovieng. She added that, "Without World Vision, this school would not meet the MoEY's pre-school standards." Standards include having enough materials to and having teachers that are qualified and have completed 35 days of training.
As of today, World Vision Cambodia is working with hundreds of communities in 36 districts and 12 khans in nine provinces and Phnom Penh city implementing three national programmes in education, integrated nutrition, child protection and participation.
On 27 August 2020, World Vision's long-term programme in Ponhea Leu, Kandal province that has covered three communes, ten schools, four health centres benefiting over 21,000people, including 8,500 children, also celebrated years of progress as the programme concludes through an event at Hun Sen Chhveang primary school.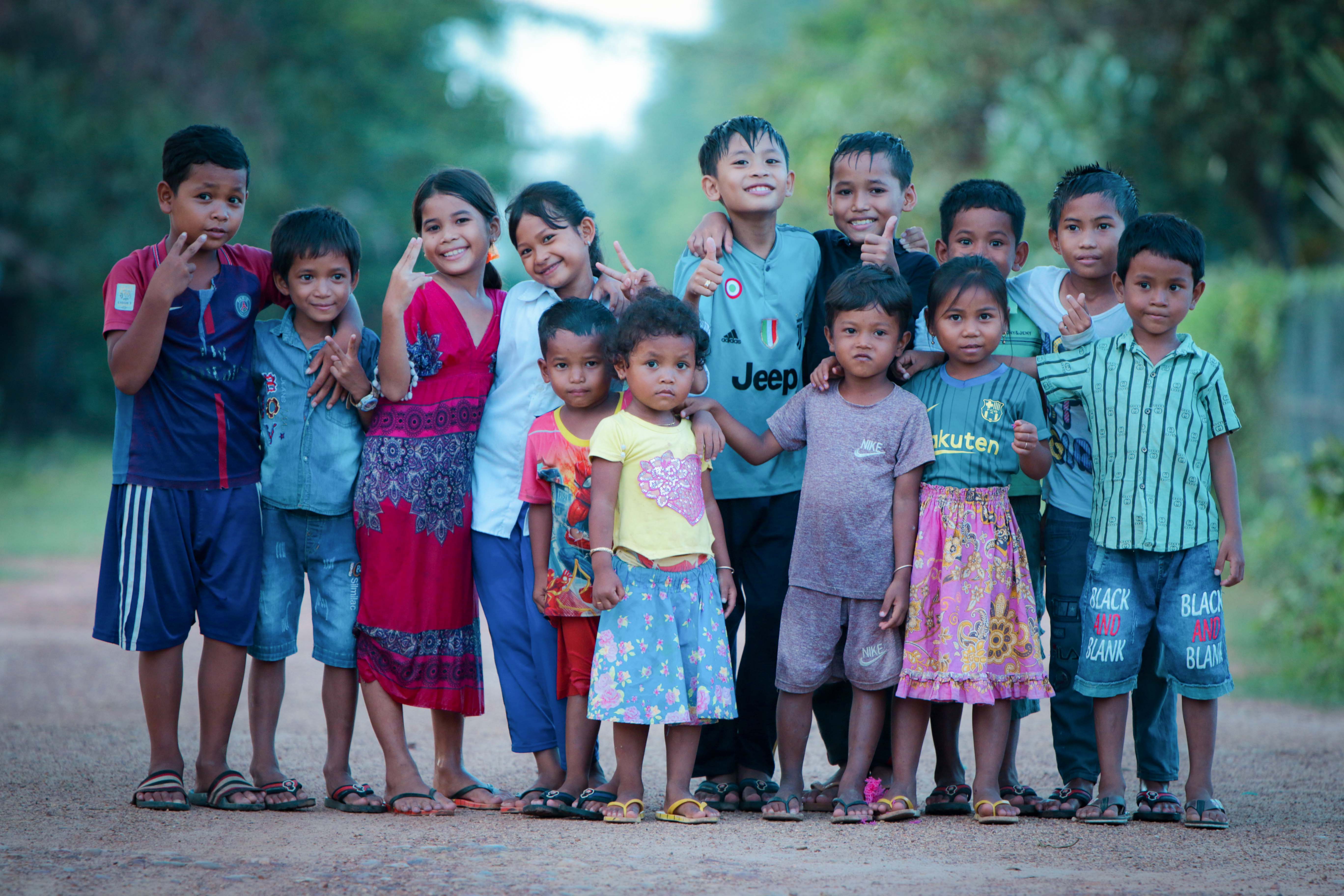 With support from the Japanese people, the programme in Ponhea Leu has contributed to a wide range of changes, particularly through support for caregiving practice in communities, benefiting mothers and their babies during pregnancy and after delivery. 31 among 34 supported villages have achieved open defecation free designation issued by the Ministry of Rural Development. In the area of education a great achievement has been 95% of the children in supported villages passed to enter secondary school in 2019 – These capable children in the Ponhue Leu area represent the new generation ready to fulfil their potential  
---

Content by  Tola Sam, Editorial Officer
Published by Chetra Ten, Creative Solutions Supervisor