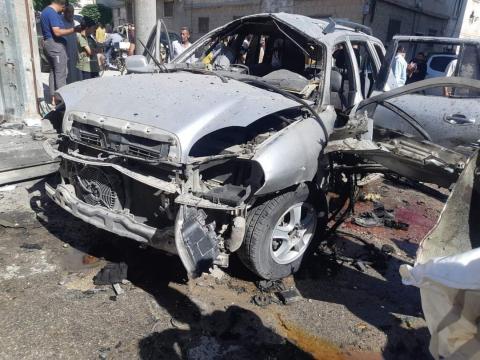 Syrian aid worker killed in a targeted car explosion in Northwest Syria
Wednesday, June 15, 2022
Wednesday, 15 June 2022 – World Vision strongly condemns any act of violence against civilians and any humanitarian worker. We stand in solidarity with Humanitarian Relief Association (IYD), one of our long-standing and reliable partners in Northern Syria, who lost a valuable member of their team today, in a targeted car explosion as they were assisting the conflict-affected population in AlBab.
"Humanitarian workers should not be a target, and must be protected.  Last year alone, 39 attacks against aid workers have been reported in Syria, and the country remains the deadliest place to be an aid worker. All of them are local staff and true local heroes", says Johan Mooij, World Vision Syria Response Director.
"We call on all parties to the conflict, which does not seem to cease, to put an end to this fighting and to the indiscriminate attacks over aid workers and civilians", adds Mooij.