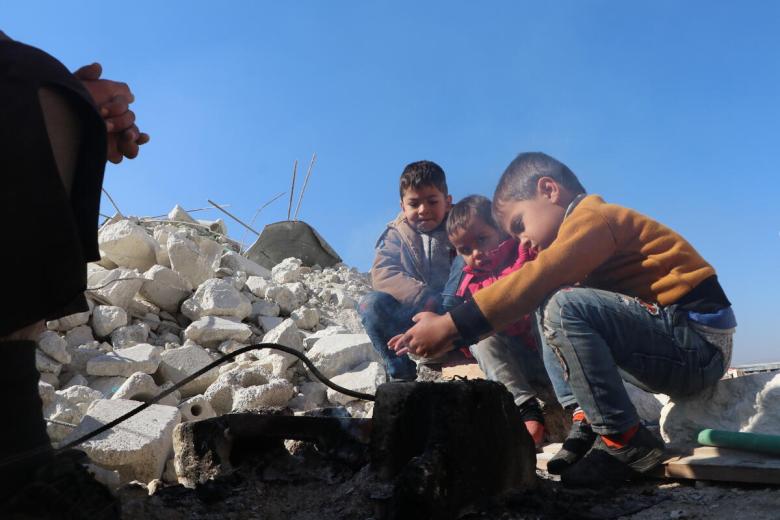 Five ways the humanitarian sector can defy the system to save lives
We see it regularly: Heart-breaking situations worsen and the most vulnerable continue to suffer. Yet, in this 24-hour ever-changing news cycle, public interest and global funding starts to wane. Micah Branaman shares five ways the humanitarian sector can improve the everyday reality for people living in crises.
I still remember where I was when my phone started buzzing up a storm with nonstop news alerts, one after another, about the conflict unfolding in Ukraine. My colleagues and I watched with unease as we realised the implications for Ukraine, its citizens, World Vision staff living and working in the region, as well as everyone around the world who would ultimately be affected in one way or another by these historic events. Little did I know at that point, however, how long this conflict would drag on.  
When the crisis began, World Vision staff were at border points providing food and non-food items to those fleeing the violence. Since then, emergency responses have been set up in Ukraine itself, as well as the neighbouring countries of Romania, Moldova, and Georgia, and new country offices have been established to ensure a continued presence and long-term support so that the most vulnerable – refugees, internally displaced people, and host communities – affected by this war can rebuild their lives and communities.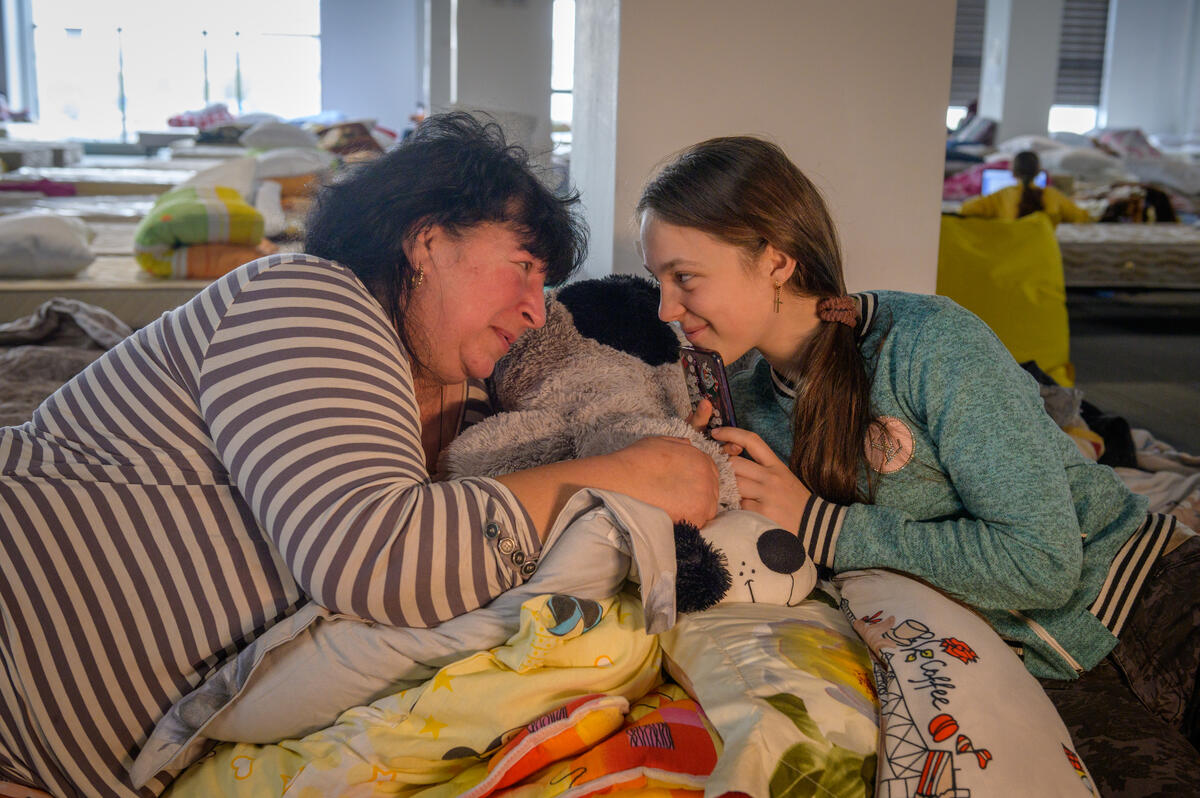 While life remains uncertain and challenging for children since the war in Ukraine began one year ago, there have been some silver linings. The humanitarian sector, international governments, and donors stepped up en masse, with the Ukraine Crisis' 2022 humanitarian response plan receiving 71% of its required funding. You might think that's not such a big deal – however, when you look at other countries and crises, only 50% of response plan funding was received on average during the same period, and some countries whose populations persistently struggle with hunger received woefully less (i.e. Afghanistan 20%, Guatemala 31%, Myanmar 35%). Also, many communities, local governments and private businesses, and local non-governmental organisations (NGOs), and even fellow refugees, have lent a helping hand over the last year to volunteer, host, and support displaced families, helping to alleviate the disaster that landed on their doorsteps.  
And yet, why is it that can't we tackle what has developed into a global hunger crisis with the same level of urgency, priority, and compassion?  
Just when we thought the world could maybe, just possibly, be embarking on a tentative recovery path back from COVID-19, the Ukraine-Russia conflict materialised, disrupting food supply chains and further compounding the pandemic's socioeconomic effects on incomes and livelihoods. People already living in fragile contexts – affected by prolonged conflicts and/or persistent climate shocks – were made even more vulnerable as a result. As we face the largest hunger crisis in modern history, 2023 is shaping up to be even tougher for tens of millions of people around the world than the previous three years of suffering faced by many. Estimates suggest that higher food and fertiliser prices will add an additional US$9 billion to import costs between 2022 and 2023 for the 48 most food insecure countries, eroding their international reserves and ability to import these necessities. 
We cannot overestimate how significant this crisis is – you may not be seeing much in the news these days – it is being drowned out by the war in Ukraine, domestic crises, and fragmentation of news outlets – but this is the biggest humanitarian challenge the world has collectively faced in recent times. 
However, this is being driven only in part by the Ukraine crisis. The four 'Cs' – Conflict, Climate change, the indirect impacts of COVID-19, and the soaring costs of food, fuel, and fertiliser – were already in place and continue to push more people than ever into poverty. Already at record levels, humanitarian needs have doubled in just the last 4 years to where we stand now. Today, 1 in every 23 people are in need of humanitarian assistance just to survive; half of whom – 170 million – are children. 
And the humanitarian system isn't infallible – we can see it's being pushed to its limits to find solutions for these rising demands – although funding has increased, it's failing to keep pace with emerging needs. Furthermore, growing costs mean that funding doesn't reach as far as it once did. World Food Programme (WFP) is spending 44% more to buy the same amount of food every month as compared to before the pandemic. That's two less people who can eat for the same amount WFP used to be able to provide food for five.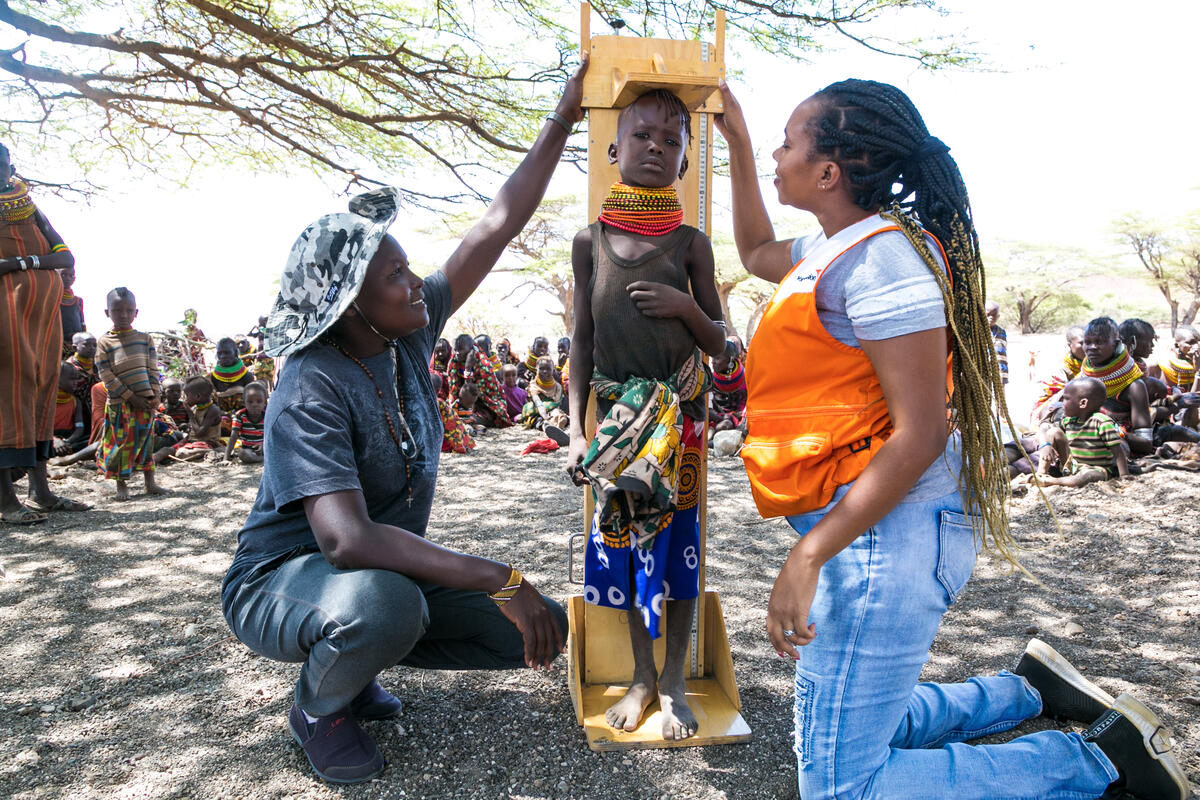 Moreover, worldwide attention is waning; so, what can and should we be doing as humanitarians to innovatively address the global hunger crisis based on what we've learnt from Ukraine and other crises instead of just plugging the holes and maintaining the status quo? 
1) Spend the money you have promptly and wisely. Showing that you have used all available resources – and stretched them as far as possible to meet urgent needs – will help to boost the assessment's credibility and enhance your ability to demonstrate the necessity for ongoing support, potentially garnering sustained funding to address immediate needs and raise additional money towards tackling longstanding issues driving these crises. 
2) Collectively engage to reach target audiences. Given the magnitude of the needs amidst static funding allocations across affected countries, we need all hands-on deck as to save lives and children's futures.  
We must work collaboratively – not just with other individuals, communities, and NGO partners to find ways to position hunger issues so they remain in local, national, regional conversations – but also internally across our organisations and agencies. When we speak together, with one voice, it is so much louder and far-reaching than what we can achieve when we speak as individual experts, as a country office, or even as an international organisation. We can do this by creating linkages and planning ahead so staff in offices around the world have the opportunity to contribute and engage (e.g. on advocacy efforts, external engagements, global events, international days) as it makes sense for their context.  
3)  Think about how to use advocacy to raise the profile of the situation and gain more traction towards seeing relevant policies enacted and safety nets implemented (e.g. launching a multi-regional or global initiative, engaging in joint advocacy with peer agencies, prioritising it within your organisation's humanitarian policies).  
4) Monitor, evaluate, and incorporate learnings in real time. What are your partners, beneficiaries, and staff saying about your response? Are there better ways to achieve your objectives? 
This could be as simple as engaging with other influential voices, such as faith leaders, who can share messaging around issues affecting their communities (e.g. climate change, health, how to protect children whose well-being is affected by increased hunger in their households).  

It might be incorporating multi-purpose approaches, such as farmer-managed natural regeneration, to improve degraded farmlands, boost crop yield, improve livestock production, and even add alternative income sources (e.g. charcoal, firewood, fruits, beekeeping, and medicines).  
5) Anticipate communities' needs and adjust actions accordingly. Hunger is a protracted, and often cyclical, crisis; thus, we can't keep declaring never-ending, 'sustained humanitarian responses'.  
We must consider how to incorporate durable solutions and resilience-building interventions, as well as activities that mitigate its indirect impacts (e.g. child protection issues and negative coping mechanisms) into recovery efforts, in addition to ensuring people's immediate survival.   

However, if we're going to turn the status quo on its head, this may well mean a complete reassessment of what we consider 'recovery' in contexts where the environ is continually fluctuating and unable to sustain traditional vocations (e.g. pastoralism). We may need to work alongside communities to re-evaluate how they can build new lives based on the evolving context, not just briefly recoup their livelihood only to be thrust into turmoil after the next disaster or climate shock hits.  
Micah Branaman is Communications Technical Director for World Vision's Global Hunger Response . Learn more about World Vision's Global Hunger Response here, 
Subscribe to see more content like this