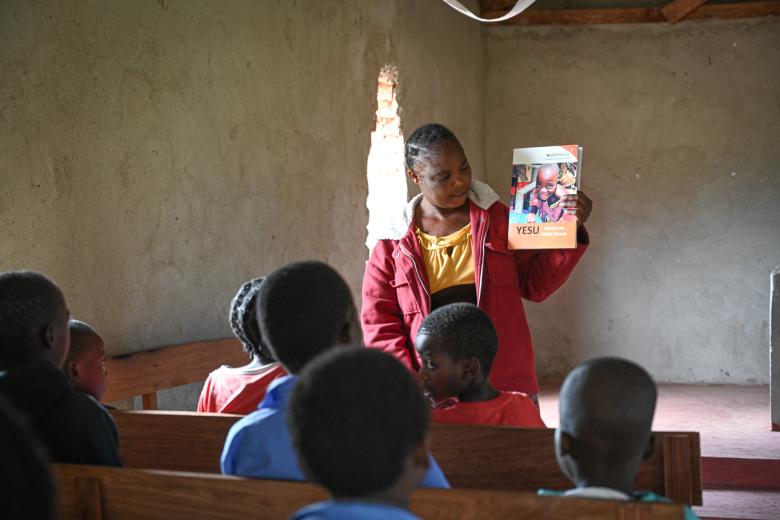 Female Faith leader takes on hygiene awareness promotion
Thursday, June 23, 2022
By Agatha Mali – Communications Officer, Zambia
Esther, 46, is well known in her community for her passion and outstanding work in promoting hygiene and sanitation messages in addition to her reputation as a preacher of the word of God.
People in the village of Kapunda, where she resides, did not understand the significance of good hygiene habits and proper sanitation, and as a result, community members used to defecate and urinate in the open, placing a high risk of diarrheal diseases, particularly for children.
Esther is one of the Faith leaders trained by World Vision's Water Sanitation and Hygiene program in Chikomeni Area Program, which conducted sanitation and hygiene promotion training in Kampunda village in 2019.
Esther volunteers to spread messages by visiting homes and making sure that sanitation and hygiene are practised because she is dedicated to seeing the change in her community.
"The training I received from World Vision gave me the chance to inspire the rest of my community to practice hygiene and sanitation by ensuring that each household has access to the five WASH basic needs," She says. "Every household needs a toilet, dish rack, handwashing station, trash can, and bath shelter."
She believes that gaining knowledge from the training materials has also changed her life and her family's.
"The book Jesus Source of Living water has been a guide to me because not only have I learned the importance of hygiene but it also teaches me a lot about being clean spiritually and outward personal hygiene," says Esther. "And as I conduct my household visits, I talk to people about hygiene using the word of God and my family has adapted to these teachings."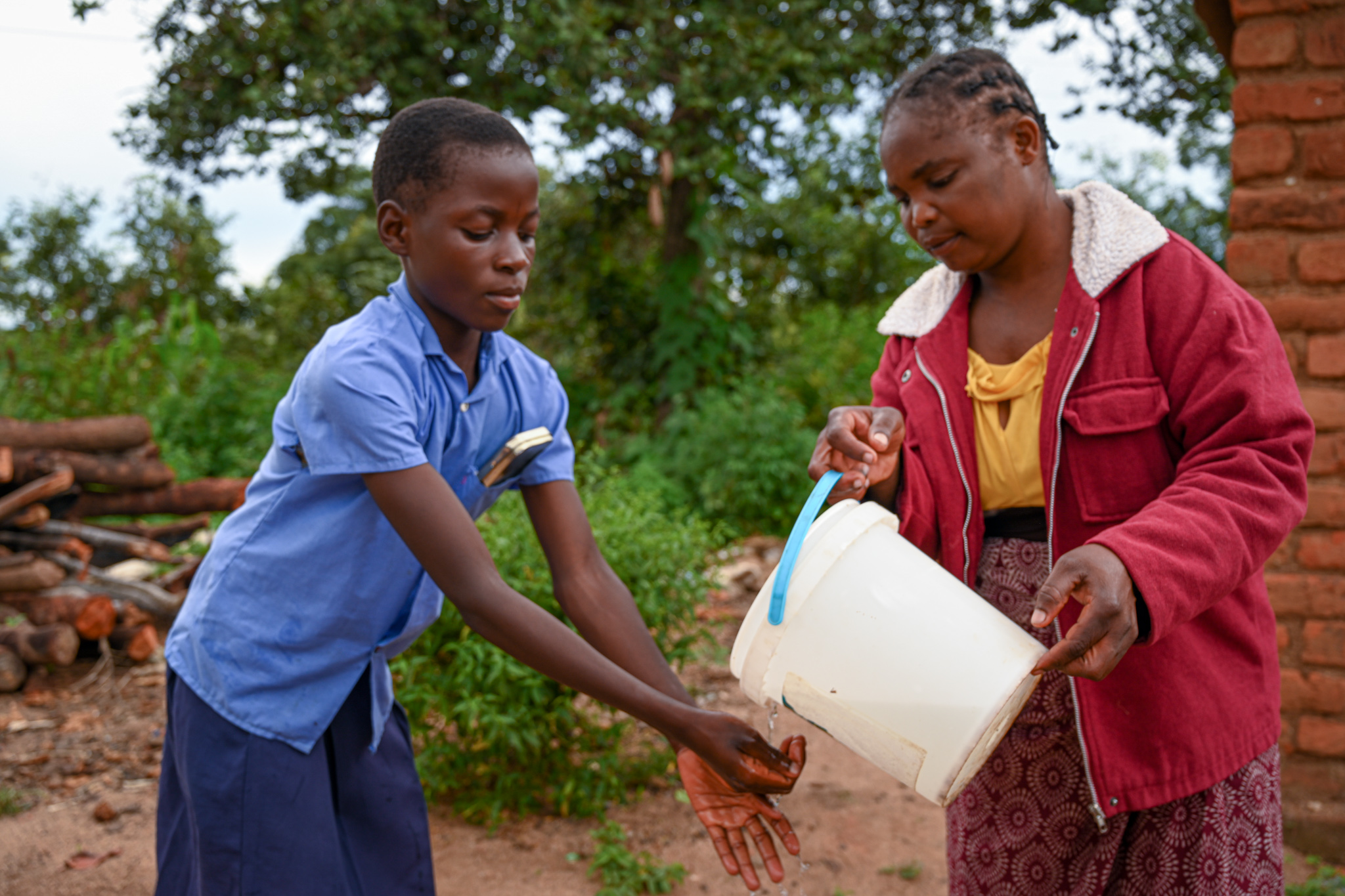 Every Sunday, Esther devotes her time to teaching children about hygiene and sanitation using stories related to water in the bible.
She says children have become ambassadors in promoting safe hygiene practices. "From what the children learn, it makes me happy to see the transformation in them. In the past, they could eat food without washing their hands but that is not the case anymore."
"It is also encouraging to see them talk to their friends and parents about what they learn from the Sunday school classes," says Esther.
Today, Esther says she is happy to see her community transform as people practice good hygiene.
"I also work as a childminder and assist with child sponsorship, which has made working with children easier for me, especially when I am educating them about hygiene issues," she says, "I am grateful to World Vision for everything they have done for my community and me; without them, we would not be in the position we are in now.  I humbly ask that they continue to empower lots of other women like me."