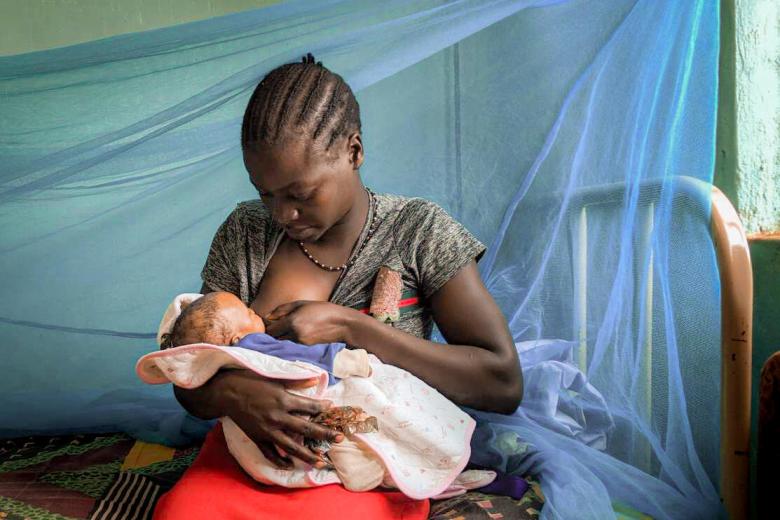 Nine smart pledges to boost breastfeeding  
For World Breastfeeding Week Dan urges civil society organisations to call on governments to commit to protecting, promoting and supporting breastfeeding. 
By Dan Irvine 
If you discovered a food that was universally available, highly nutritious and saved millions of children's lives every year you would hail it as a breakthrough. In these times of growing hunger, certainly something like it is desperately needed.  
Of course, there is such a food: breast milk. But sadly, this natural, vital, and readily available food source isn't given the support by governments that it should. A situation that is not helped by global corporations doing what they can to push sales of their baby formula.  
In 2012, the World Health Assembly passed Resolution 65.6, endorsing a Comprehensive Implementation Plan on maternal, infant and young child nutrition, and establishing six global nutrition targets for 2025, one of which is increasing the rate of exclusive breastfeeding in the first six months up to at least 50 per cent. Nine years on and the world is still far from achieving this frankly humble percentage. In 2017, the global nutrition targets were extended to 2030, with the exclusive breastfeeding target updated to achieve 70 per cent by 2030. Globally, only 44 per cent of infants were exclusively breastfed for the first six months, and only 19 countries had reached or exceeded 60 per cent by 2020.  
World Vision has long been an advocate of appropriate breastfeeding as a leading maternal child health and nutrition intervention. The 2003 Lancet series on child survival labelled exclusive breastfeeding as the single most effective intervention to prevent under-five child deaths. In response we made "appropriate breastfeeding" our number one intervention in our 7-11 programming framework for children 0 to 24 months. That priority has carried over to our latest Health and Nutrition Sector Approach.  
This year, because there is still such a way to reaching the global breastfeeding targets, we are increasing our voice during this World Breastfeeding Week. I have written to all our offices asking them to leverage the Nine SMART Breastfeeding Pledges call to action we developed with Global Breastfeeding Collective partners, in their countries with their partners. We are particularly asking them to work with any coalitions or groups, SUN Civil Society Alliances for example, to advocate that governments makes these commitments at the Nutrition for Growth (N4G) Summit in December. We will also be strongly advocating exclusive breastfeeding support and commitments during the Food Systems Summit and N4G events.  
Dedicated efforts to prioritise breastfeeding does make a difference and does save lives. We have seen it ourselves. Over the years the hallmark of our breastfeeding work has been in infant and young child feeding counselling, and in our 2016 Community Health Worker Census we found this to be the most common activity among our community health worker cadres. As a result, we saw encouraging results in exclusive breastfeeding practice: 25 percentage point increase in India in four years (USAID-funded Pragati project); 19 percentage point increase in Jerusalem West Bank in three years (a privately-funded project); and 41 percentage point increase in Kenya (an AusAID project). Additionally, we have seen wonderful initiatives like advocacy for enforcement of the International Code of Marketing of Breast-milk Substitutes in Cambodia and the Philippines and our support for Baby-Friendly Hospitals in Lebanon. 
Global moments like World Breastfeeding Week (marked annually on 1–7 of August since 1992 to commemorate the 1990 Innocenti Declaration to protect, promote and support breastfeeding) are important opportunities to speak up for this amazing intervention that can and does save many lives. I look forward to the first year, hopefully before 2030, when taking part in World Breastfeeding Week will be redundant. 
Learn more about World Vision's approach to appropriate breastfeeding here  
Dan Irvine is World Vision's Senior Director, Health and Nutrition.
Subscribe to see more content like this