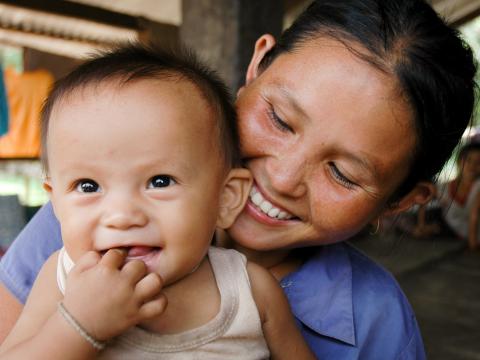 7-11 Health Strategy
The 7-11 Strategy for Maternal &Child Health  (2010-2020)
Nearly 5.9 million children under the age of five and 303,000 women are dying from preventable causes each year.
World Vision focuses on three essential outcomes that achieve our goal to improving the health and nutrition of women and children in areas where we work, contributing to the reduction of under-five and maternal mortality: 
Mothers and children are well-nourished.
Mothers and children are protected from infection and disease.
Mothers and children access essential health services.
World Vision is committed to sustainable health by working at household, community and national levels. Click for more info: 'The 360 Degrees' of Support
Core Interventions

Our strategy focuses on evidence-based, cost-effective preventive practices that address the primary causes of maternal and child mortality and illness. Our core emphasis is on pregnant women, newborns and children under the age of two because the greatest burden of mortality, illness and undernutrition lies in these groups.  
The 7 Core Interventions for the Mother
The 11 Core Interventions for the Child
Supporting Mothers in the First 1,000 Days
 
Tools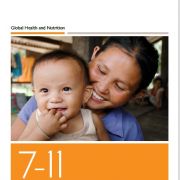 For a comprehensive look at our strategy and implementation, please read more in our 7-11 Start-up Field Guide.
Download our Strategy Overview 1-Pager 
Contact
For more information on World Vision's Health Strategy, please feel free to contact: health@wvi.org