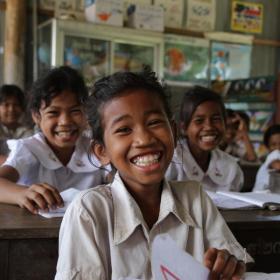 Learning Roots
Learning Roots is a play-based learning approach that supports holistic development of children from age three through six. Learning Roots lays the foundation for successful transition to primary school and life-long learning. It engages caregivers so that they can provide nurturing care; works to strengthen quality of local ECD centres by training teachers and creating safe, playful learning environments; and strengthens systems to foster sustainable support for children by working with local and national networks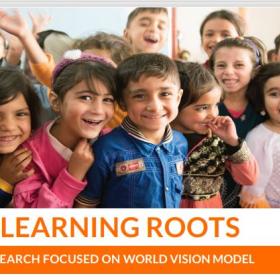 Learning Roots Evidence Brief
Foundational Development for Afghan Children at Early Years (FACE) 
World Vision Ethiopia examined whether the Learning Roots Approach and World Vision ECD Centres helped children become school ready
Early Childhood Learning Roots Evaluation summary from World Vision Thailand
Here are some useful resources:
Playful Parenting Guides -  provides ideas for parents and caregivers to help support their young child's physical, cognitive and social-emotional development. The booklet includes specific ideas for children from 0-9 and is broken into helpful sections based on a young child's developmental milestones.
Toy Guides for Early Childhood Development - The booklets contain instructions for parents and caregivers to make simple toys for children 0-6 and 6-9 years. It also includes ideas for engaging young children with those toys and games. The toys and activities promote development across four domains: literacy, numeracy, physical, and socio-emotional.