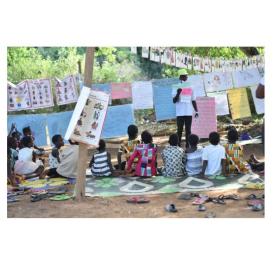 Unlock Literacy Project Model
Unlock Literacy aims to ensure children in the early grades of primary school learn to read -- so they can read to learn, and become active, fluent readers with lifelong literacy skills. 
Unlock literacy supports the continuing professional development of teachers with child-focused methods to build reading and literacy skills at school; it provides parents - of all literacy levels, tools and tips to foster literacy and learning at home and provides communities support to engage all readers in fun community activities outside of school.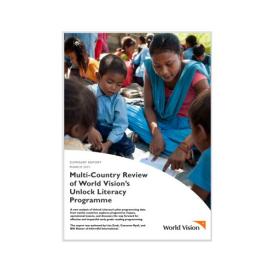 Impact
Summary Report of a Multi Country Review of World Vision's Unlock Literacy Programme
An analysis of Unlock Literacy's pilot programming data from twelve countries explores programme impact, operational lessons, and discusses the way forward for effective and impactful early grade reading programming.
READ a 6 page Summary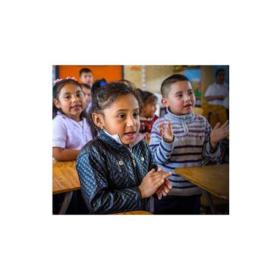 Unlock Literacy Learning Network
Summary:
Advancement of children's literacy has been a concern to educators and and other instructors in many developing countries, especially those in rural, remote, and deprived communities where government resources do not reach all and as a result are unable to provide learning resources that could benefit children in schools in those areas. The introduction of unlocking literacy (UL) and reading camps (RC) in rural, deprived, and remote parts of the country has been an important means to improve children's literacy in schools and communities in selected communities.
Read Executive Summary Reports from:
Read Unlock Literacy Stories and Publications