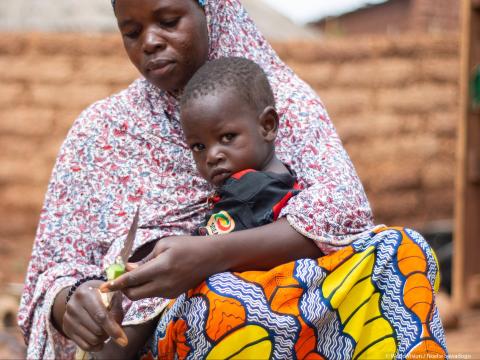 One year on: Global Hunger Response
Tuesday, May 23, 2023
ONE YEAR ON.
In May 2022, World Vision declared a Category III global emergency to respond to the mounting hunger crisis. Now, we take this opportunity to reflect upon the worsening crisis alongside our achievements and areas for improvement.
In that time we've: 
increased our initial aim of reaching 22 million people
raised nearly 80% (US$1.57 billion) of our US$2 billion appeal goal
responded in a way that ensured quality programmes and accountability for the children and families at the heart of our work.
But we're not done yet. 
This report not only reflects on the impact of the Response over the last year; it also looks forward and takes the lessons learnt along this journey as we reimagine our humanitarian response as one that can be fully integrated to not only provide urgent life-saving assistance to the most vulnerable but also one that enables us to address the underlying causes of food insecurity and malnutrition and help build people's resilience.