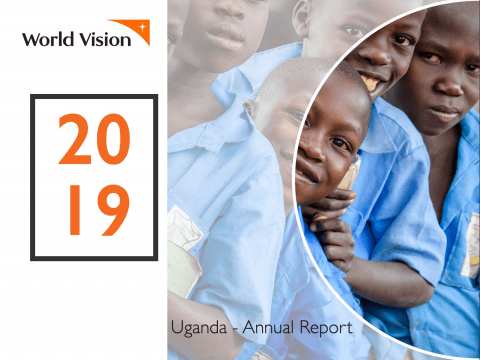 Uganda Annual Report 2019
Friday, June 4, 2021
This Annual Report provides an overview of the work of World Vision Uganda from October 2018 to September 2019. We are overwhelmed with gratitude, as we recognise and celebrate incredible work accomplished together.
In this Annual Report, you will find the story of our commitment to the most vulnerable girls and boys, great expectations, and some of the most heartwarming success stories you can imagine in the areas of health, livelihoods, education, peace, and protection. 
As you read this Report, be proud of the part you played in all of the accomplishments. 
Enjoy the read!