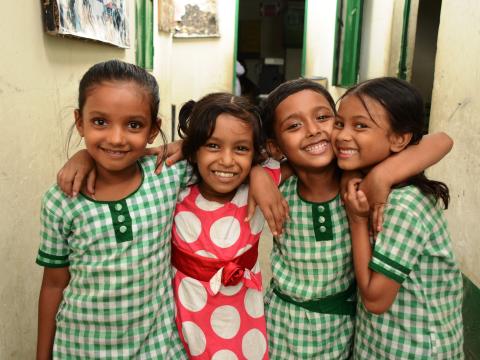 World Vision Bangladesh's Impact
Wednesday, July 13, 2022
World Vision Bangladesh (WVB), a global Christian relief, development, and advocacy organization working with the strategic goal of "Bringing Fullness of Life for 14.4 million of the Most Vulnerable Children through transforming hard-to-reach communities and addressing the root causes of multi-dimensional poverty and injustice". WVB's thematic sector focuses on Education; Child Protection and Participation; Health, Nutrition, and WASH; Livelihoods, and Food Security. Crosscutting areas are advocacy and campaign; Gender equality and social inclusion; Faith and Development; Environment, Climate Change, Disaster Risk Reduction, and Response.
We work in 28 districts and 71 sub-districts. In 2021, we reached 6,738,032 Beneficiaries (Male: 29,61,737, Female: 37,76,295) including 943,361 Most vulnerable Children. We have 163,986 Children in 2,328 Child Forums and 8,057 adolescents in 100 Youth Forums.
For ensuring sustainability WVB promotes community engagement by engaging 47,538 members in 2,502 village development groups; 1,372 youth in the Impact plus group; 78,814 members in 3,272 Building Secured Livelihood Approach (BSLA) groups and 4,242 faith leaders for preventing violence against children and women.
We promote evidence-based programming through research and low-cost social innovation like disaster-resilient gender-friendly houses, nutrition-integrated learning root centres, and others. We have 1,035 staff with a male-female ratio of 68: 32.