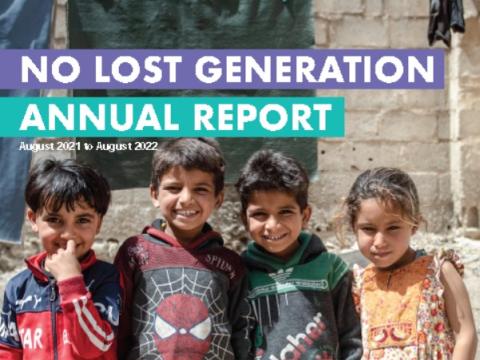 No Lost Generation Annual Report FY21
Monday, September 19, 2022
This report highlights the achievements of The No Lost Generation (NLG) initiative, an advocacy platform bringing together 40 UN agencies, INGOs and NGOs championing the cause of
children, adolescents and youth affected by the Syria crisis. It was initiated
in 2013 in support of the responses in Syria and the five top refugee hosting
countries: Lebanon, Jordan, Turkey, Iraq and Egypt.
 For more about No Lost Generation, visit the site.