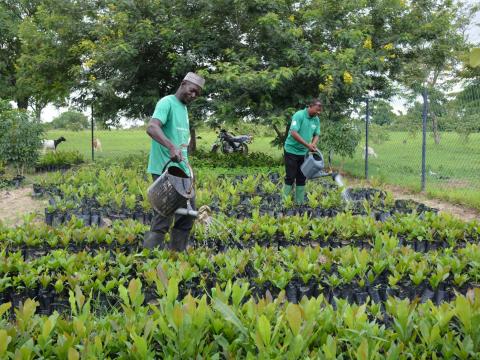 Regreening Africa - Ghana Newsletter
Monday, June 15, 2020
Over the years, acute and prolonged dry
seasons, overgrazing, rampant bush fires and
indiscreet felling of trees have translated to
increased decline in forest cover, loss of
indigenous biodiversity and decreased soil
fertility.

Thankfully, simple restoration practices promoted
by the Regreening Africa project are improving
livelihoods, food security and resilience to
climate change for smallholder farmers in Garu
Tempane, Bawku and Mion Districts.

The two implementing partners, World Vision
Ghana and Catholic Relief Services (CRS) made
giant strides in the second year of
implementation. With technical support from
World Agroforestry (ICRAF), the ambitious target
of restoring 90,000 hectares may be within
reach.