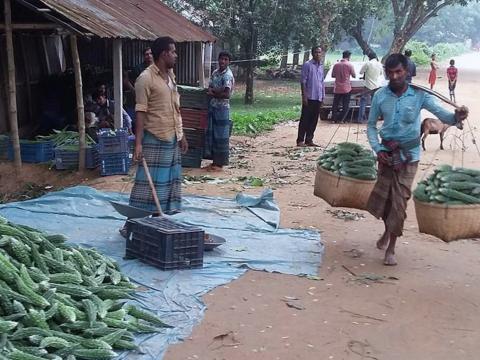 National Value Chain Report 2018
Sunday, May 3, 2020
At the beginning of 2017, World Vision Bangladesh adopted the Learning through Evaluation with Accountability and Planning 3 (LEAP 3) approach, which incorporated the learning of Food Security and Economic Development (FSED) program. World Vision Bangladesh commissioned Innovision to conduct a nationwide value chain assessment that will help in the overall design of the LEAP 3 program. 
World Vision Bangladesh is currently operating through 51 Area Programs (APs) in 22 districts under 15 Area Program Clusters (APCs) and is working on advocacy, disaster management, education, maternal and child health, agriculture, food security and economic development sectors.
World Vision is an international humanitarian relief and development organization focusing on children, their families and communities to alleviate poverty in Bangladesh with the goal to build a better life for girls and boys in Bangladesh.