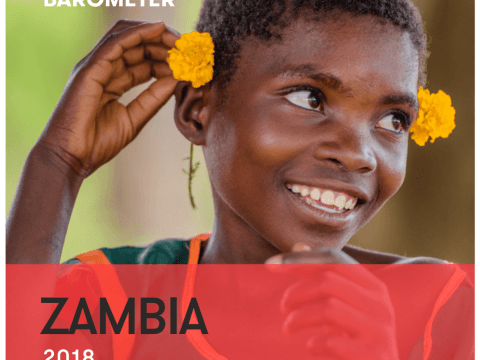 Child Rights Barometer: Measuring Government Efforts to Protect Girls and Boys in Zambia
Friday, October 11, 2019
The Child Rights Barometer Report measures Zambia's level of performance in advancing Child Rights. The Report also highlights the discrepancies between the policies and laws and their implementation. This report was a joint effort by World Vision Zambia, Child Justice Forum, Children In Need Network, SOS Children's Village, Regional Psychosocial Support Initiative, and the Undikumbukire Zambia Project.
While Zambia has made numerous achievements in promoting and upholding Child Rights, the reality on the ground points to the fact that the country still faces incidences of Child Rights violations
We trust this Child Rights Barometer Report for Zambia will advance efforts at both local and national levels to foster effective implementation of policy and law around Child Rights and promote access to quality services to all children, including the most vulnerable. It is our hope that this Report will promote partnership, both within and out of the country, for Child Rights advocacy and improved child protection programming.
More information about this project, which is made possible through our partnership with The Child Rights Network for Southern Africa (CRSNSA), as well as reports from other participating countries can be found here.