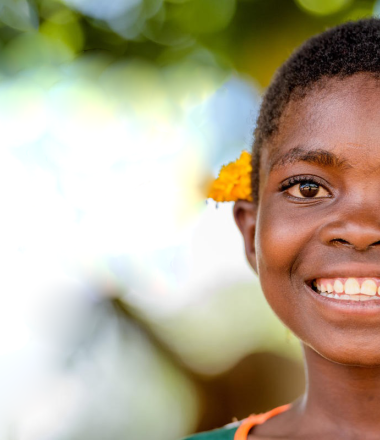 No to child marriage
Together for a Zambia without child marriage
3 out of 10 girls are married off by the time they reach 18. Child marriage is a tragedy for the young people it affects, often the most vulnerable, poorest and marginalized girls.
Female child marriage in Zambia remains one of the highest in Africa, despite a decline from 41.6% in 2007 to 31.4% in 2014 among young women aged 20-24 who reported being married before the age of 18.
Geographic distribution of child marriages and teenage pregnancy shows a rural skew with quantitative data indicating a consistent pattern of child marriage and/or pregnancy generally around or above 50% in many rural areas. 
Domestic violence is higher among girls who marry before the age of 18 than those who marry later in life, a trend that exposes them to other complications such as HIV infection. The HIV prevalence rates is higher among girls in rural areas than their urban counterparts.
Ending Child Marriage Starts With You!
It Takes a World to End Violence Against Children
In 2015, World Vision International (WVI) launched a global campaign dubbed "It takes a world to end violence against children." aimed at ending violence against children
This campaign is woven within the framework of WVI's Christian identity that states that violence against girls and boys is a violation of the life God desires for every child
In 2017, World Vision in Zambia contextualized the campaign by adopting the theme "ending child marriage" in line with the Government of the Republic of Zambia's recognition of its negative effect on both the individuals and their communities, if left unchecked. 
Factors affecting child marriage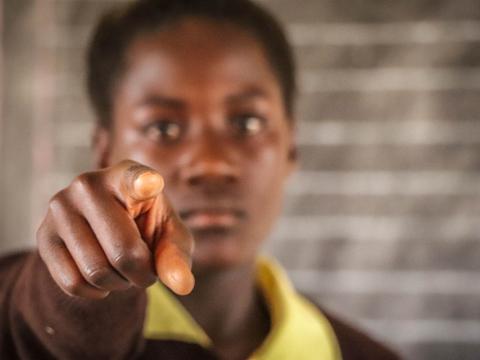 The effect of poverty on child marriage
Poverty is a significant driver of child marriage in Zambia as with parents perceiving marriage as an economic gain for the household and possible measure to support other children in school (UNICEF, 2015). The study further found that lack of access to employment, information, skills programme, and services including limited recreation facilities contribute to child marriage and early sexual debut.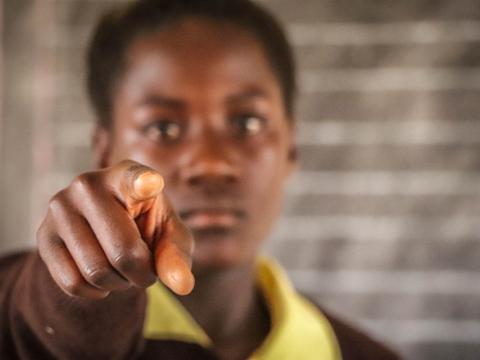 Unclear Laws
Zambia has a dualistic system that encompasses the statutory and customary law; a setting that entails that marriage can take place under both authorities.
The Marriage Act stipulates that the legal age for marriage to be 18 although still allowing children over 16 to marry as long as both parties agree. Under the customary law, however, puberty (not age) is the main qualifier for marriage, especially in rural areas where little is known about the statutory law.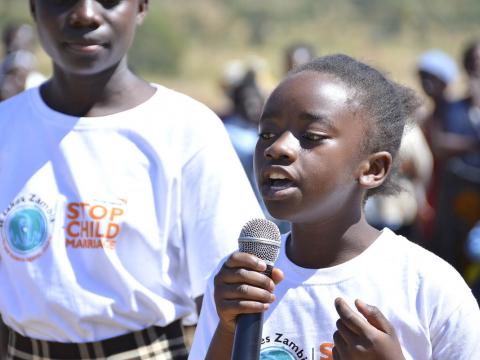 Child Labour
The prevalence of child labour is high in Zambia in all sorts of forms; from being given heavy workloads by parents, to children being sent to the streets and markets, working on farms and working as households helpers. Many families force children to work to help support their households, this often leads to children being left at home to look after siblings instead of being sent to school.
Photos from the frontlines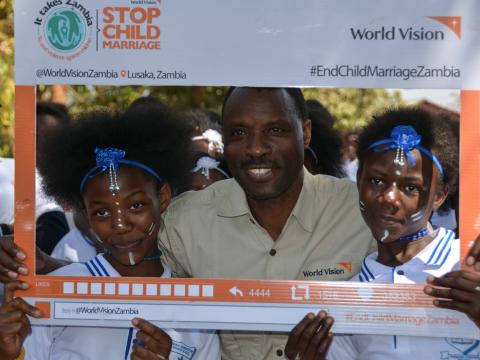 Local leaders partner with children to help end child marriage in Zambia
A civil leader takes a picture with children from Mumbwa Area Programme after the launch of the "Stop child marriage" campaign in the District.
Marching together to stop child marriage in Zambia
World Vision End Child Marriage Campaign coordinator in Zambia leads a march pass in Northern Province of Zambia during the provincial launch of the stop child marriage campaign in Kasama.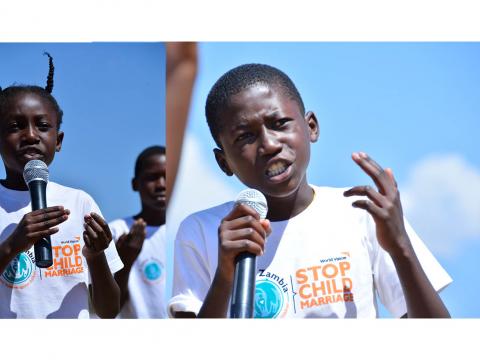 Children raise their voices against child marriage in Zambia
Children speaking during the launch of the end child marriage campaign