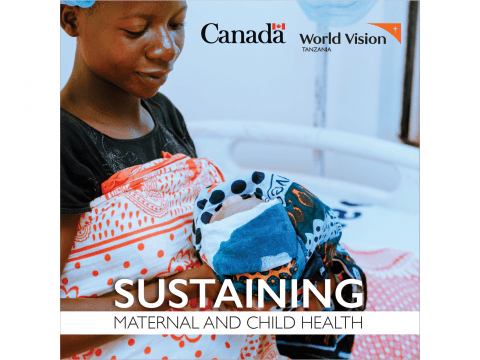 Sustaining maternal and child health in Kigoma
Saturday, April 17, 2021
Through the SUSTAIN Project, Global Affairs Canada (GAC) has been working in collaboration with World Vision's Canada and Tanzania Offices; providing support and guidance in every step of project implementation. The project's ultimate goal is to contribute to the reduction of maternal and neonatal mortality in targeted region, among the most marginalised and vulnerable women and newborns. 
Canada and World Vision have not done this work alone; other partners, including the Government of Tanzania, have been key to the project's success. Together, we have directly reached more than 319,000 Tanzanians with improved maternal and newborn health services at more than 94 health facilities across the Kigoma Region.
Download the publication to learn more.