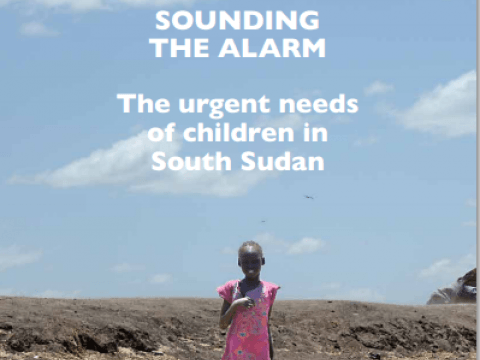 South Sudan Hunger Crisis: Sounding the Alarm
Monday, May 19, 2014
Children in South Sudan are in the midst of a dangerous crisis. The conflict, which erupted on 15 December 2013, has resulted in almost 5 million people being desperately in need of humanitarian assistance. Over 1.3 million people have fled their homes – more than half of whom are children. Almost a quarter of a million children will be severely malnourished by the end of the year, and up to 50,000 children under 5 may die if treatment is not scaled up immediately.
The children caught up in this conflict have suffered or witnessed brutal atrocities. More than 9,000 have been recruited or used by armed forces and groups, where they become unwilling participants in the spiral of violence. Many have lost or been separated from their parents. These children are distressed and vulnerable to grave violations of their rights, including sexual violence. They live in constant fear of attack and face a daily struggle to survive. As one child in South Sudan poignantly asks, "Can you imagine?"
This report documents the suffering that has befallen the children of South Sudan. But more importantly, it warns that unless urgent measures are taken things will get unimaginably worse.