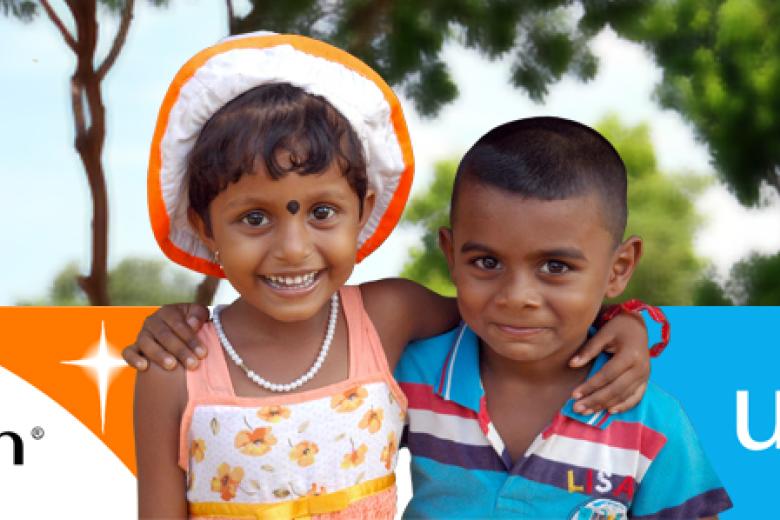 World Vision, UNICEF together for children
Wednesday, September 21, 2016
World Vision International and UNICEF are renewing and strengthening their partnership to improve the lives and futures of the world's most vulnerable children.  
"Our shared work for children has never been more important – especially now, as the global community comes together around the new Sustainable Development Goals, which pledge to leave no one behind," the organisations stated in their joint Letter on Collaboration signed by Anthony Lake, Executive Director, UNICEF and Kevin Jenkins CEO, World Vision International.
"This is really great news!" says Diluksion Francis, Operations Coordinator of Humanitarian & Emergency Affairs, World Vision Lanka, "We already have a very good relationship with them and as a result, we were able to provide a timely response during the recent landslide emergency in Kegalle."
Under the theme, "Sanitation For All", World Vision Lanka and UNICEF Sri Lanka began to address the immediate sanitation needs of the affected communities living in temporary shelters following the disaster. Semi-permanent toilet structures and bathing areas were constructed with special attention to accessibility for the physically challenged. Hygiene promotion activities and first aid trainings for people living in camps and shelters were also conducted. 
UNICEF and World Vision share a long history of collaboration and co-operation – working together in some of the toughest places and under some of the most challenging circumstances – across all areas of our work. From public advocacy to programme implementation, we work to reduce the inequities that prevent so many millions of children from getting a good start in life – from being nurtured, educated, and safe.
The renewed partnership will focus on the 2030 Agenda on Sustainable Development, Child Protection, Humanitarian and emergency settings, Health and Nutrition, water, sanitation & hygiene, Child Rights and Development and Global Strategic Advocacy and Policy Discussion as their priority areas of collaboration.
"This is an exciting chance to deepen our collective efforts – and thus, increase the impact we can have in the lives of children who need us most," the letter further stated.