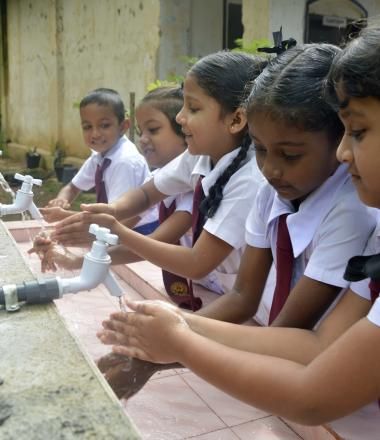 Water, Sanitation & Hygiene
Safe drinking water, improved sanitation, and good hygiene not only solve many health issues, they also restore dignity to human beings. Improved water and sanitation facilities increase school attendance especially among girls and reduce protection issues for children and women.
We develop the most appropriate safe water source for each community we work in. We help the community take ownership and train in the maintenance of water points so that water continues to flow long after our work concludes. We establish water management committees to repair, maintain and operate water points. These committees collect small fees to pay for repairs as needed.
Our sanitation and hygiene interventions focus on promoting lasting behaviour change. Instead of simply building sanitation facilities ourselves, we use a participatory, community-driven approach that motivates beneficiaries to build and maintain their toilets. Hygiene education encourages community members to improve their hygiene habits.
Our Project Models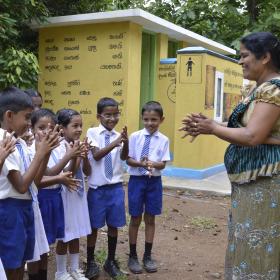 Integrated WASH
Integrated WASH composite project model focuses on integrating WASH to all other sectors. It focuses on improving school WASH, community WASH, bring about behaviour change, capacity building of Water Consumer Societies and addressing WASH issues in urban communities.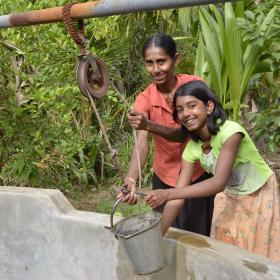 Water Safety Planning
Water Safety Planning focuses on protection and management of water resources.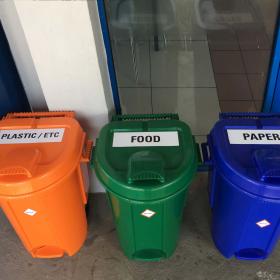 Solid Waste Management
Solid Waste Management includes renovation/replacing of proper drainage systems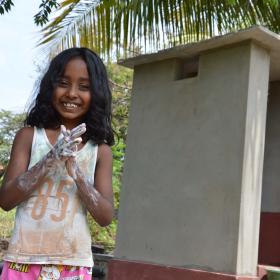 Shelter improvement for hygiene purposes
Shelter improvement for hygiene purposes focuses on renovation/rebuilding of homes to support improve hygienic conditions of the children and their families.
Last year...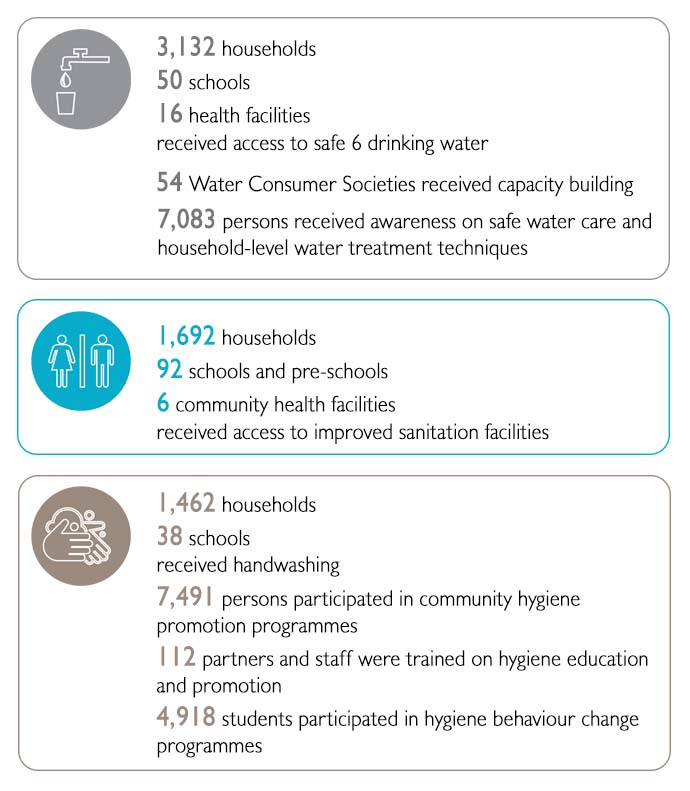 For this, we partnered with…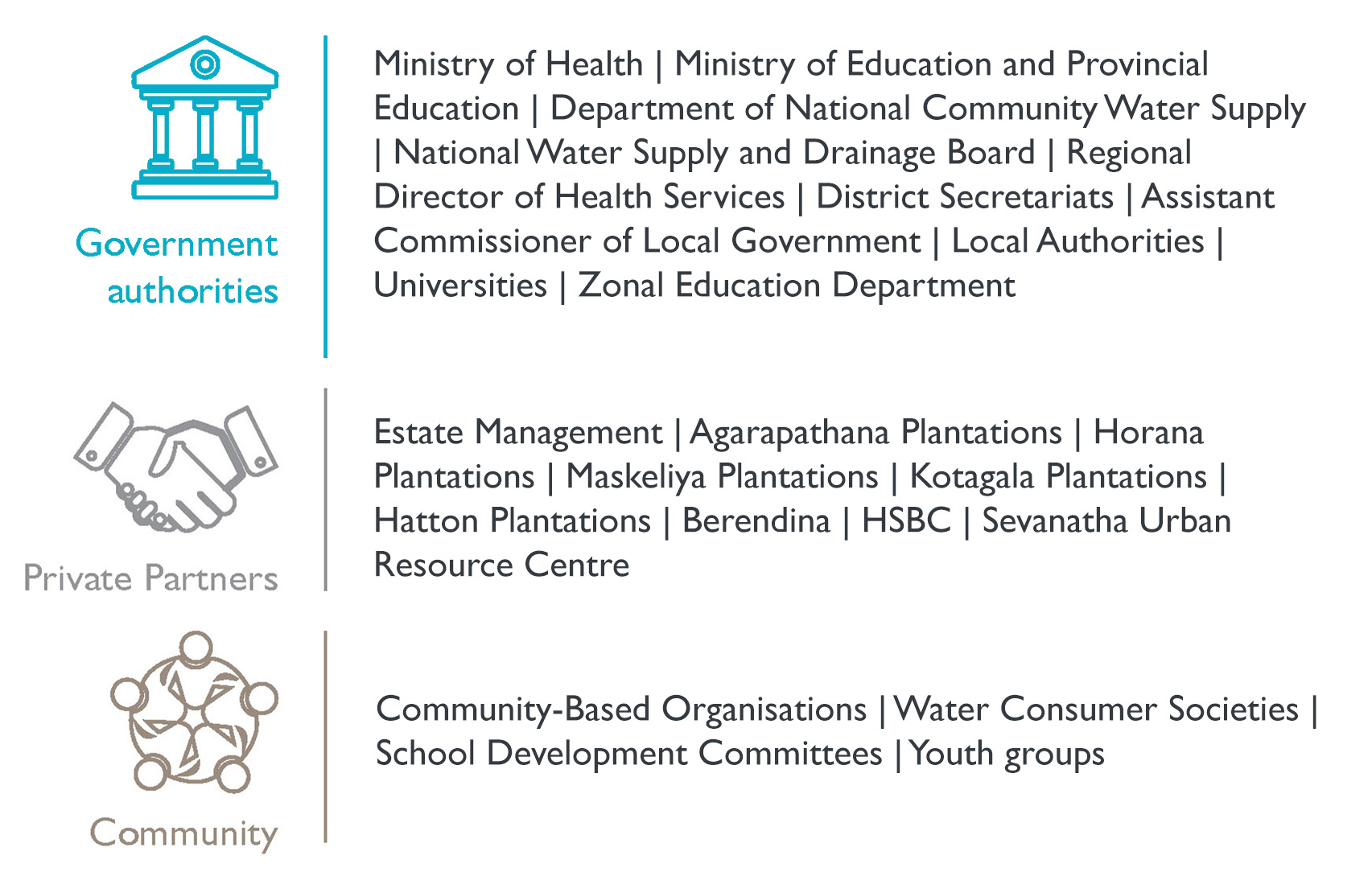 We Impacted

 

We contributed to...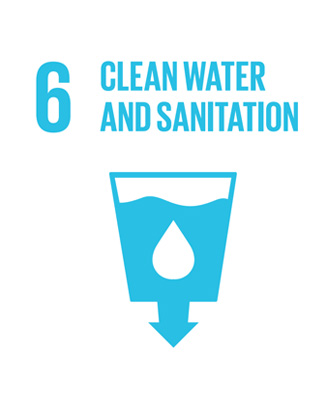 6.1.1 Proportion of population using safely managed drinking water services
From our total budget we spent...
LKR
490,228,922
We worked in…

Bibile | Lunugala | Wattala | Ja-Ela | Rideegama | Neluwa | Nuwara Eliya | Ambagamuwa | Welikanda | Kandy | Rideemaliyadda | Meegahakiula | Kalpitiya | Navithanveli | Paddipalai | Vaharai | Chankanai | Mannar | Mullaitivu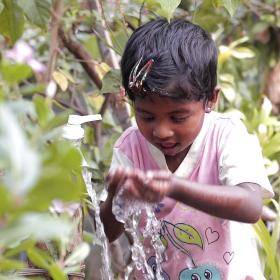 Pavani
Pavani is 4 years old and loves to splash in the water. They didn't have water at home and her mother constantly watched her to make sure Pavani didn't go anywhere close to the bucket of water she just fetched for cooking. The water source was one kilometer away.
But it was not fun when she had to take a wash in the evening. Her mother waited for their father to take them to the well and sometimes it was past 10:30 pm and Pavani did asleep walk all the way.
But now with a new water project,155 families like them, from Rideegama, have water at home. Pavani is so fascinated and thrilled that almost every hour she asks her mother if she could open the tap and have a splash.