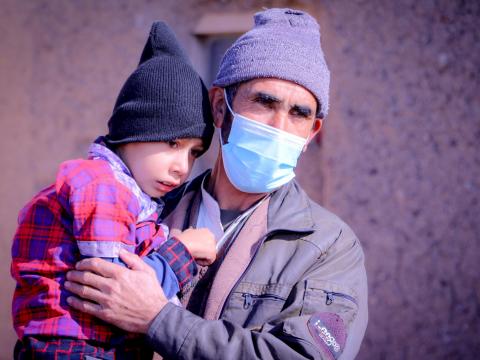 Shedding the tears of happiness
Thursday, January 28, 2021
I have fled my village due to drought in Ghazni province and came to Herat province to build a better life for my family, but flood made it too hard. My farm was destroyed by floods last year and I lost all my income. 
says Musa, a 52 years old farmer living in Khaja Sarbor village in Herat, Afghanistan. 
As household head of four members in the family, Musa can no longer afford to meet the basic needs of his family, because he did not cultivate anything last year. He works as a farmer on agricultural lands of other people which is not sufficient to cover household expenses. He rarely gets the opportunity to work.
"One day my wife asked for money to buy some flour to break bread," says Musa with sadness in his eyes. "I didn't even have 100 AFN ($1.5) to buy her 1 KG of flour, I felt very disappointed."
The only solution came to Musa's mind was to go to the village council and ask them to lend him some flour or money.
In Afghanistan, most people live in multidimensional poverty. Natural disasters put more pressure on them causing more vulnerability and poverty. According to OCHA updates, as of September 2019, 294,500 and 238,000 were affected by natural disasters and displaced by conflict respectively. In Badghdis and Herat, families continue to face high levels of food insecurity and reduced household income. Poverty rates stand at 47,9 percent in Herat and 56,8 percent in Baghdis (Afghanistan Living Conditions survey, June 2018). Many of the affected are smallholder farmers (1-4 jeribs) who rely on agriculture as their main source of livelihoods. Over 50 percent of the households have adopted negative coping strategies such as disposal of productive assets including livestock, skipping of meals and are heavily indebted.
"I have a five year old disabled son who needs medicine sometimes. I did not buy him medicine for a while. My other children don't even have shoes. I cannot think about myself when I see their situation," explained Musa.
World Vision Afghanistan, with funding from World Vision Canada, provide immediate and long-term solutions to vulnerable families that have been impacted by sudden shock, including droughts and floods that affected Herat communities. With monthly cash assistance families can afford buying basic food.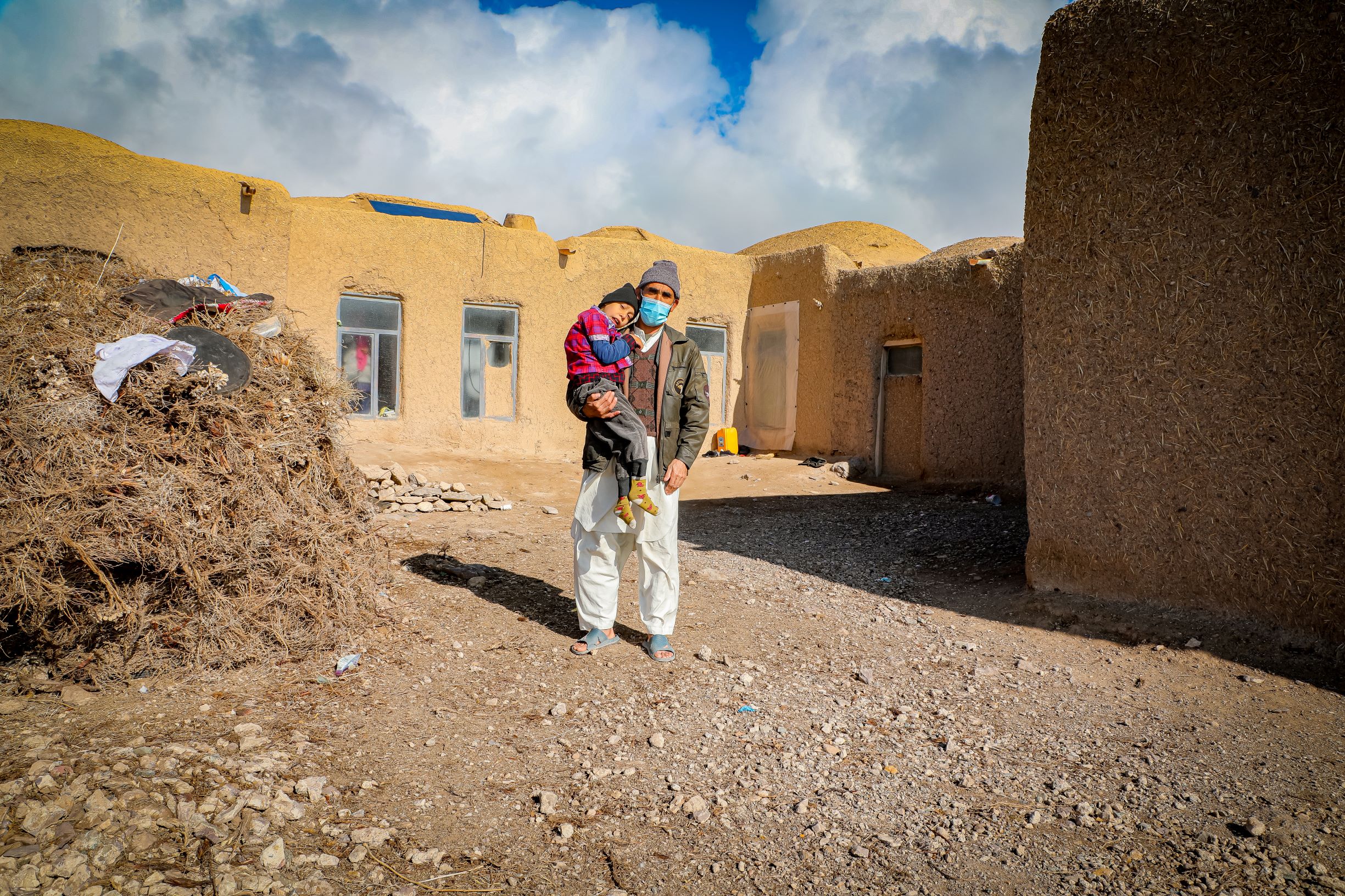 Cash transfers empower families to provide for their children
Hazards put more pressure on poor households' ability to physical and financially access to food. World Vision Afghanistan strives to address the problem, through providing food and cash assistance to the most vulnerable families.
As part of this support, World Vision Afghanistan provided cash assistance to the most vulnerable families affected by natural disasters. The programme helps to reduce the negative impact on families and improve their ability to basic needs and food, especially assuring proper diet for children.
200 families affected by natural disasters, benefitted from the programme. Each family received unconditional and unrestricted cash assistance of 13650 AFN ($180). 
When I received a call about the cash distribution, I shed tears of happiness. I could buy food, medicine and shoes for my children. I was also able to repay the loan that I had taken from the village council. Thanks to World Vision for this great assistance.
World Vision have assisted communities to prepare themselves for future risks associated with natural disasters through strengthening their  local capacity for emergency preparedness and the establishment of 11 community based disaster reduction management (CBDRM) committees. 
World Vision Afghanistan is committed to accountability to affected population while providing services to the vulnerable households. The programme accountability framework is aligned and follows accountability measures in all projects. Therefore, for Safety Net cash distribution activity, World Vision established accountability system through which beneficiaries were able to register any complaints and feedback.