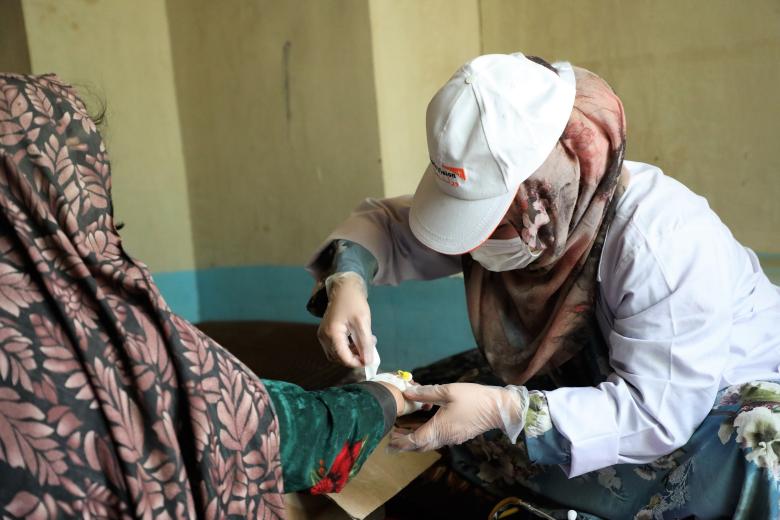 World Vision Mobile Health Teams help reduce maternal and child mortality rates
Monday, February 6, 2023
In 2021, Afghanistan had one of the highest maternal mortality rates in the world with 638 deaths per 100,000 births. Poverty, lack of access to health services and lack of knowledge about pregnancy practices are the main drivers of this high mortality rate.
To contribute to the reduction of the maternal and child death rates, World Vision Mobile Health Teams travel to the most hard-to-reach villages of the four western provinces of Afghanistan and make sure that people are provided with health services.
One of these teams works under the Disaster Emergency Committee Project (DEC) supported by World Vision UK. The project is implemented in Herat Province and since January 2022, its health and nutrition interventions have so far reached 66,720 individuals.
Zainab, 33, one of the beneficiaries of this project, lives in one of the villages of Herat Province. Zainab's husband, Sher Khan, earns bread for his ten-member family through working on the farm and sometimes driving a tractor. The youngest member of the family is a newborn Rokhshana, who joined the large family a week ago.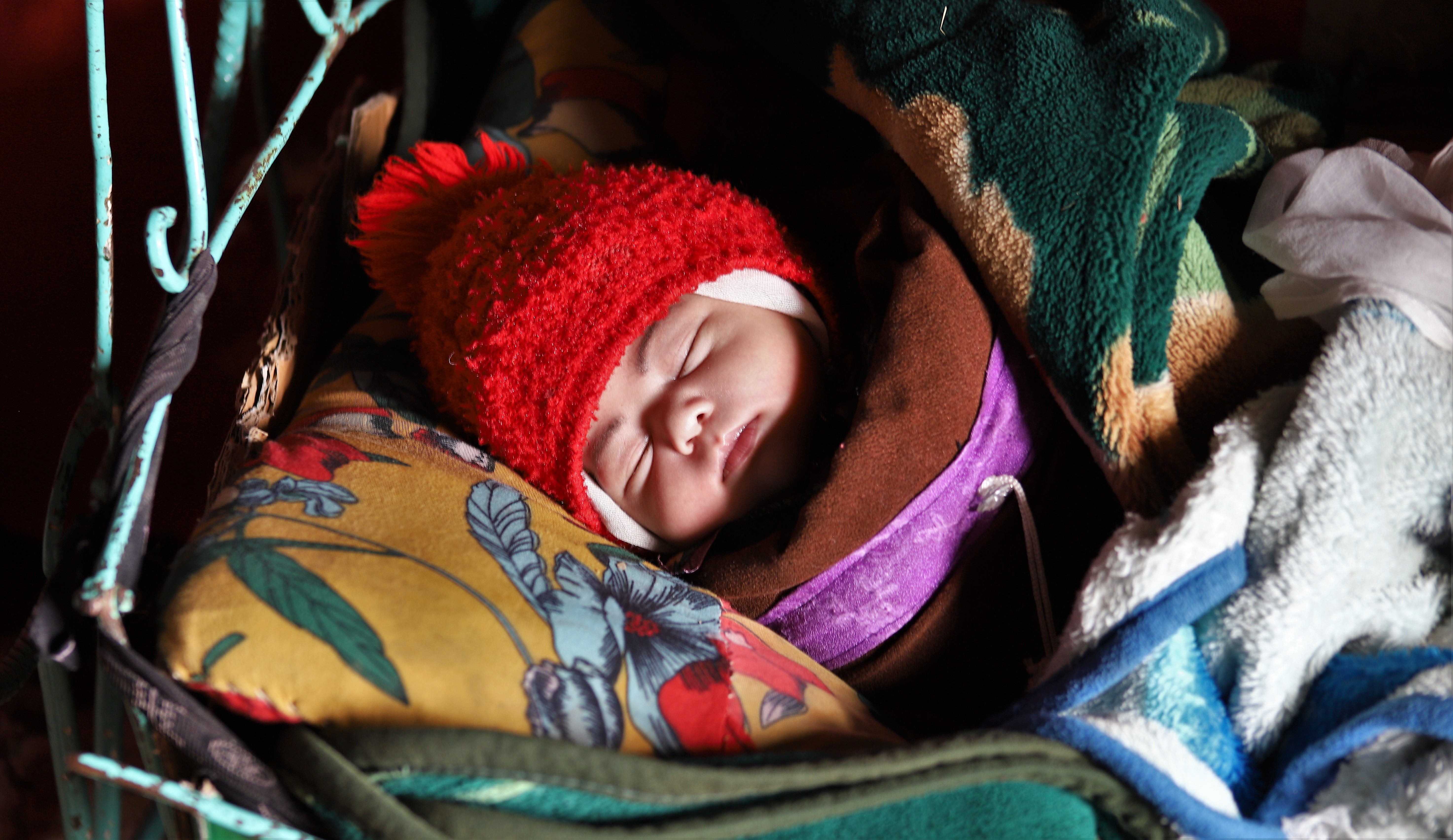 After the sixth month of pregnancy, Zainab was visiting the WV Mobile Health Team every month and was receiving necessary medicine and advice. She had a caesarean section surgery one year prior to her last pregnancy. "I gave birth through caesarean section surgery the year before last year, and I had an abortion last year and suffered a lot," said Zainab.
Based on her last experiences, she feared having another cesarean section surgery, "She told me several times that she does not want to deliver through a surgery again and she wishes to have a normal delivery," told Laili, a World Vision Mobile Health Team midwife.
A few hours before Rokhshana's birth, her mother and father were afraid; they didn't know if she would be born alive or dead and whether her mother would survive this delivery. "It was late in the evening, when I felt pain," Zainab remembered, "and I did not know what to do."
Sher Khan sent his son to see if the midwives of the World Vision Mobile Health Team could visit his wife and provide so much needed help.
"It was dark in the evening when we heard a knock on our door," Laili recalled. "My husband opened the door. It was a child standing in front of our team house heavily breathing and saying, 'My mother is sick and is suffering from pian,' I immediately got ready and asked our driver to give us a ride."
As Laili arrived at Zainab's home, she realised that it was time for Zainab to give birth and that she was not in good health.
After some check-ups, Laili advised Sher Khan to take his wife to a hospital in the city as soon as possible to have cesarean section surgery. Zainab was resisting going to the hospital and wanted to give birth at home.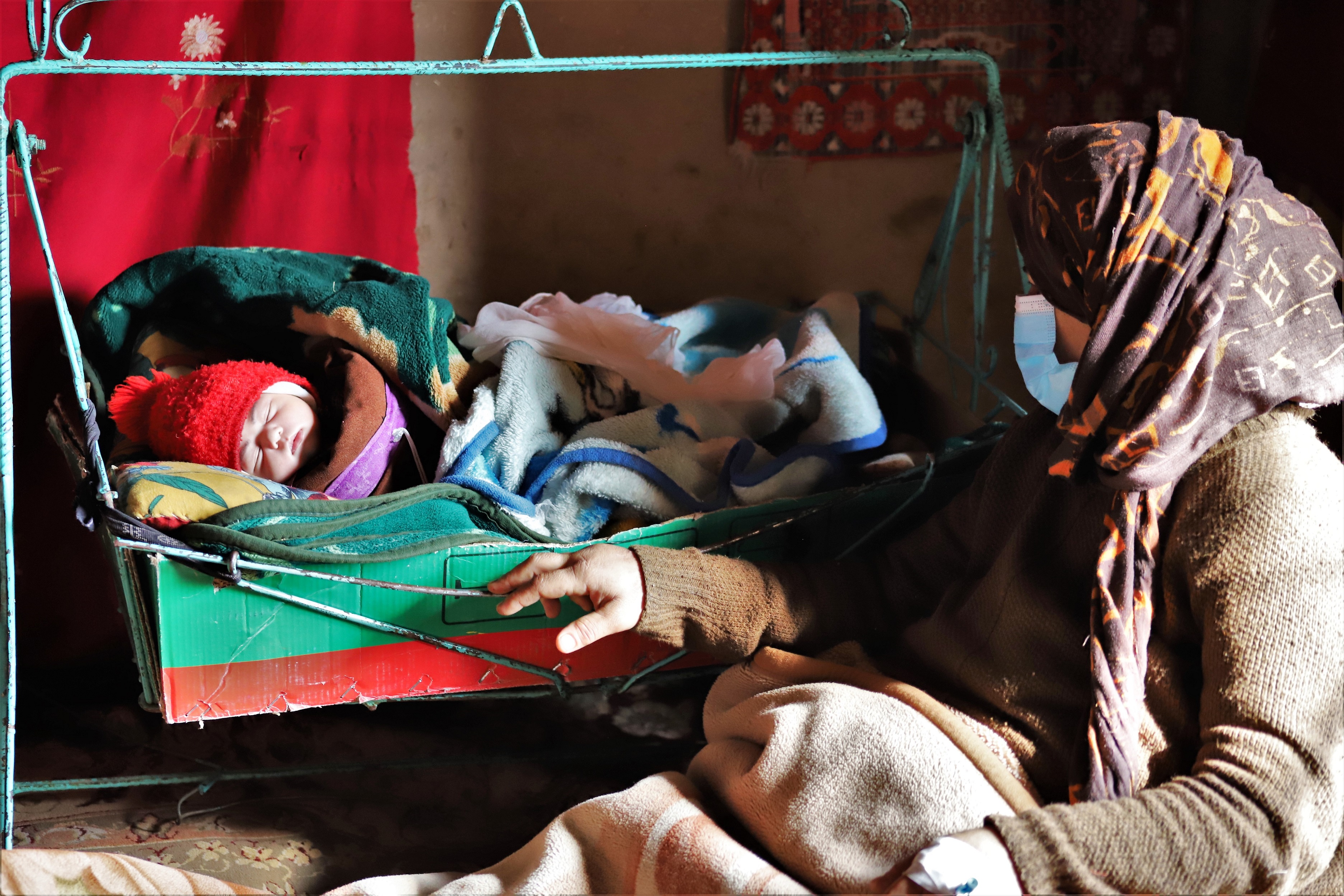 "But I advised and insisted on hospitalisation. I assured her that there would not be any problem, and she would have a safe delivery," Laili continued.
Sher Khan explained to Laili that he cannot afford the expenses at the hospital. Laili immediately referred them to a hospital that collaborates with World Vision. The surgery went very well and Rokhshana opened her beautiful eyes.
"A woman lost her life while giving birth in our village last year," shared Zainab, "if the health team was not there for me, I would also suffer and could even lose my child."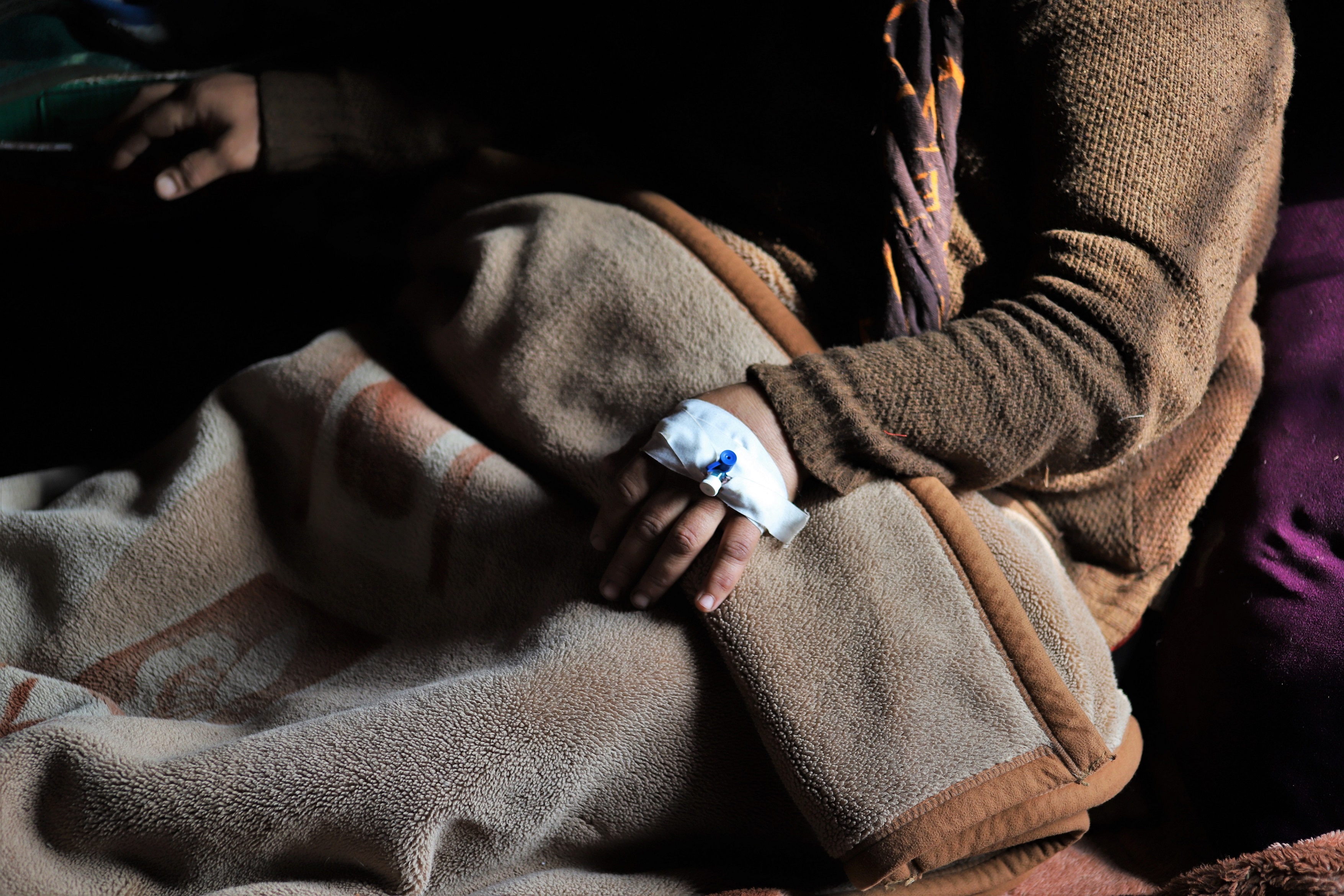 Due to the lack of health services in Zainab's village, women and girls face many challenges. To add to the problems villagers have, the river that runs through their village overflows its banks during floods, disconnecting the village from the city.  
"We thank the doctors and the midwives of this clinic. All our villagers are incredibly thankful and satisfied with the services they provide," said Zainab, "since the day they operate in our village, we feel safe and supported."
Note: All names are changed to protect identities.