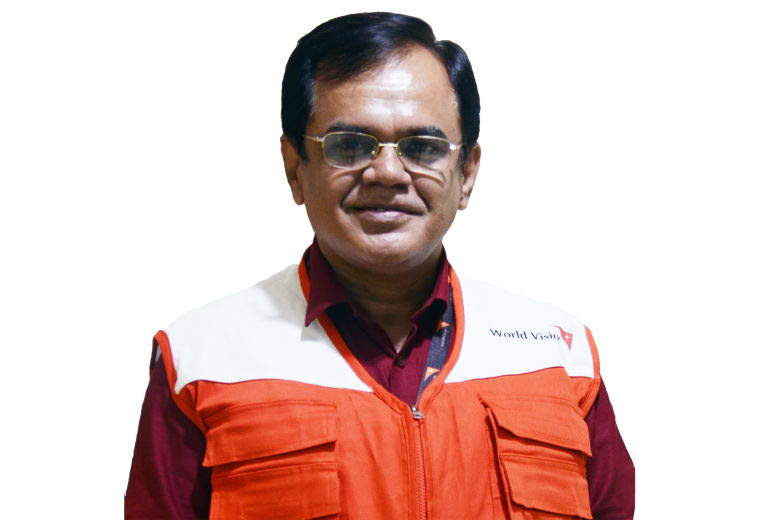 Chandan Z Gomes
Wednesday, April 6, 2022
Chandan Z Gomes is the Senior Director of Operations and Programme Quality at World Vision Bangladesh. He has been a member of the World Vision Bangladesh since December 1988.
Chandan has a career spanning decades with WVB, holding leadership roles in the organisation's advocacy, programme quality and humanitarian affairs departments. Chandan became the first director of the advocacy team in January 2013 and inaugurated WVB's advocacy programme. He mobilised advocacy efforts within the organisation's area programmes and at the national level to promote the rights and protection of women and children. His journey as a speaker for children's justice began at this time, a role he passionately fill to this day. His accomplishments as advocacy director quickly got him appointed as Director Advocacy and External Engagement for South Asia Regional Office.
After 32 years at World Vision Bangladesh, Chandan has gained invaluable knowledge about the humanitarian and advocacy efforts in Bangladesh and he uses this knowledge to push the conversation forward on innovative means to deliver services to vulnerable children. He has served as the Divisional Director of Strategic Programme Support and Advisory Services Group and has held numerous leadership roles in administration, operations, programme and national strategy development and numerous other roles since he first started as a programme officer.
Chandan also spent four years serving as a Secretary of Students Affairs Directress at Holy Cross Girls College, Bangladesh.