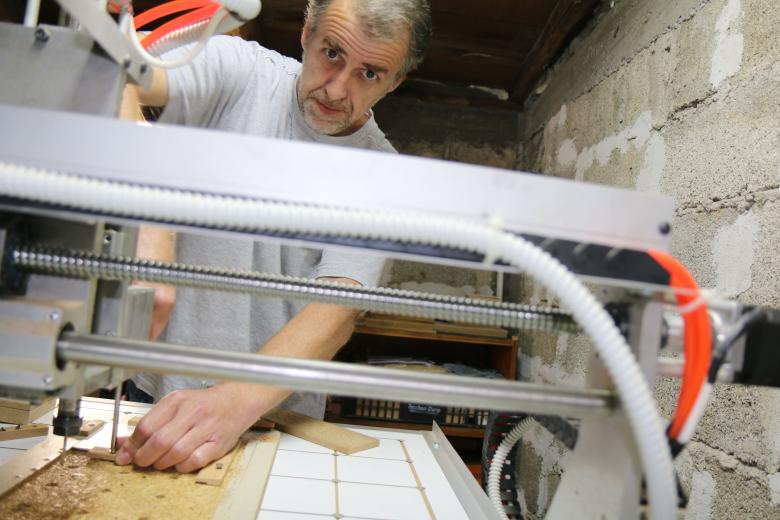 Nobody's Man
Thursday, September 5, 2019
The Jusicic family from Doboj lives on the disability allowance of the father of the family, Amir, and the funds he earns by selling the trinkets he makes in his small carpentry workshop.
Amir is disabled as a consequence of being wounded during the war in Bosnia and Herzegovina. Ten days before the signing of the Dayton Peace Accord that ended the war, Amir lost his leg to a mine. He was wounded while digging trenches for the army of Republika Srpska, as a conscripted laborer.
As a consequence of the war, Bosnia and Herzegovina remains deeply ethnically divided, and Amir experienced the consequences of this division. Just after the war, as an internally displaced person in the mainly Bosniak municipality of Tesanj, Amir tried to exercise his rights as a person with disability. "While I was in Tesanj, they would say, 'what are you looking for, go to your own people, go to Doboj.'"
Such comments discouraged Amir and he gave up trying to be registered as person with disability. As a result, he was denied access to a guaranteed health care and could not obtain prosthetic device. The situation was not much better once Amir returned to his home town, Doboj, mainly populated by the citizens of Serb ethnicity at that time.
As Bosniak, Amir didn't feel he belonged there.
He ended up isolated. He was accepted neither by Serbs, nor by Bosniaks. The struggle to find a place where he belongs was exacerbated by his injury and its lingering consequences and the fact he could not acquire a status of a person with disability.
Like Amir, Zoran had lost a leg, too, and he saw Amir struggling in Doboj. He didn't care that he was Serb and Amir was Bosniak—all that mattered was that he could help a man who needed it.
Working for a non-governmental organization Landmine Survivors Network, in 2003, Zoran visited Amir in the apartment where he lived with his mother and brother.
"I saw a young man who did not have a prosthetic leg and a status, no one knew he existed," says Zoran.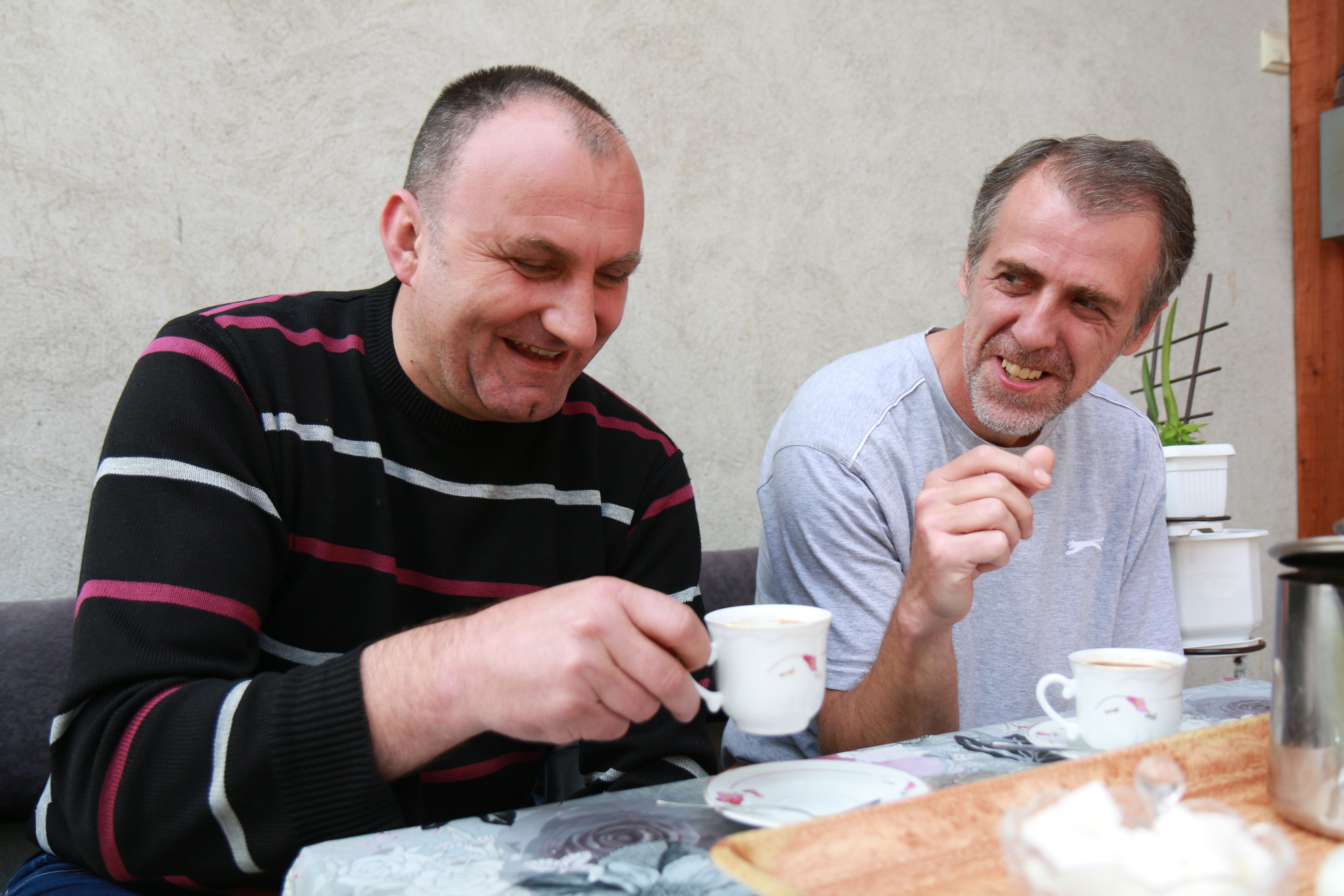 Zoran got actively involved in solving Amir's problem. To acquire a person with disability status, the law required witnesses to confirm how Amir acquired disability. Zoran traced down the witnesses and assisted Amir to collect all the necessary documentation to file a request for the disability status.
"I cannot thank Zoran enough for his assistance. But there are still many people in need in the world, we just forget that they exist," says Amir. The two friends spent a great deal of time together preparing Amir's paper work. Their work bore fruit in 2003, when Amir received a certificate of disability, enabling him to access healthcare and get prosthesis.
"After that, we started to socialize more and we became friends, we understand each other and we can rely on each other," added Zoran. "He is now familiar with his rights and we are both included in the peer support program through the project "Socio-economic support to landmine victims in BiH". This project is implemented by World Vision and Organization of amputees UDAS, and is funded by the European Union.
It aims to connect people like Zoran and Amir to build upon understanding and empathy and to support, in collaboration with experts from local rehabilitation centers,   other survivors to recover and reintegrate. It also helps landmine survivors to regain confidence and self-autonomy by supporting entrepreneurship.
Amir has managed to make a small business crafting wood products in a carpentry workshop. Door tiles, jewelry boxes, wine boxes, coasters—Amir crafts them all.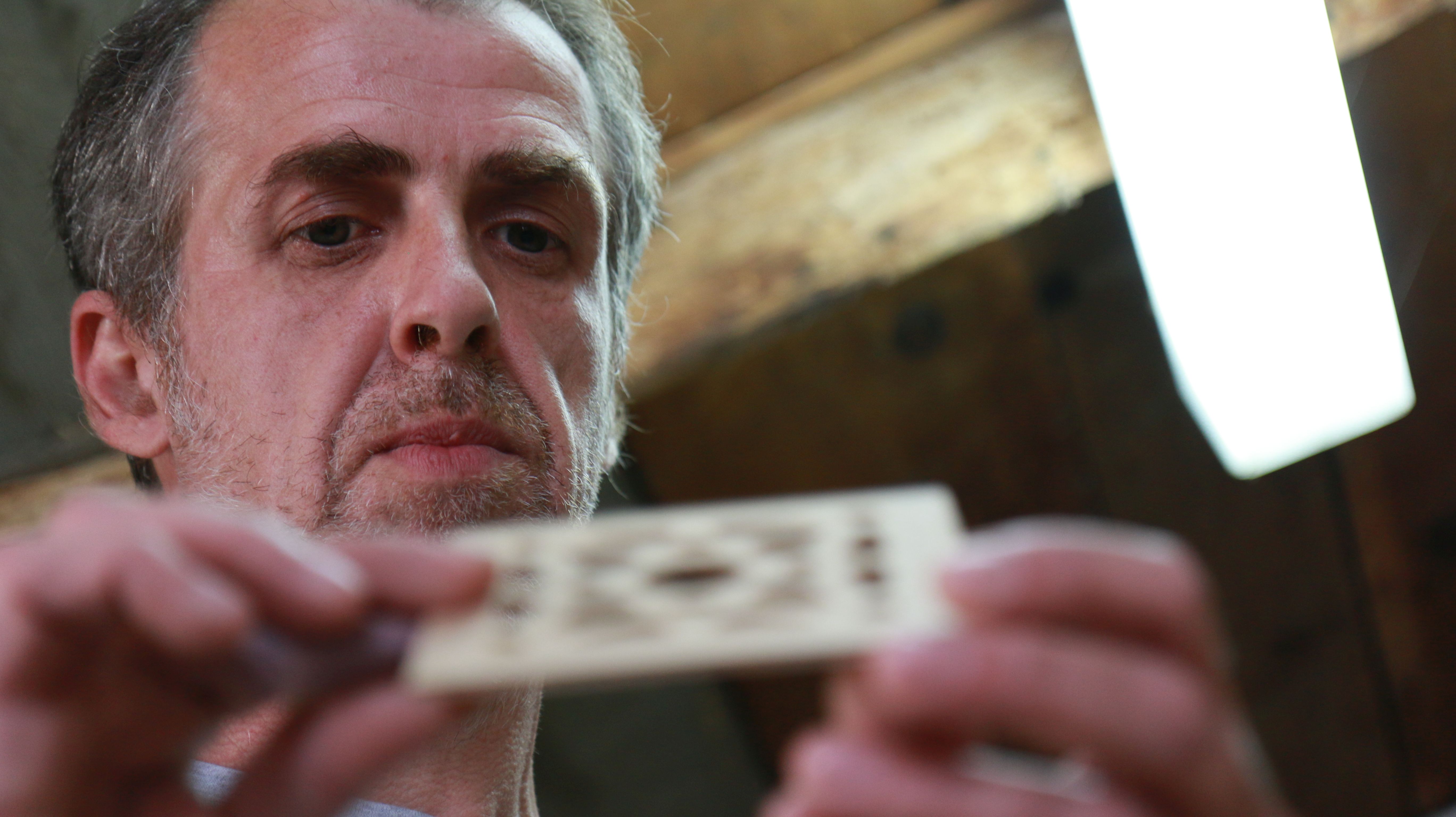 Business is slow, and it doesn't allow Amir's family to earn a living. And that's where the economic support component of the project helps. Project provided Amir with the opportunity to expand the business and improve the quality of his products. The carpentry computer numeric control (CNS) machine he received makes complex patterns on the wooden surface, according to Amir's prototypes. The process of making wood objects is now much faster, which is why Amir hopes for more orders.
Life isn't easy for Amir and his family, but Zoran has restored his faith in his fellow human beings. "My parents raised me not to divide people by ethnicity," he says. "There is confusion is in the minds of people. For me there is no confusion, for me there are good and there are bad people only."