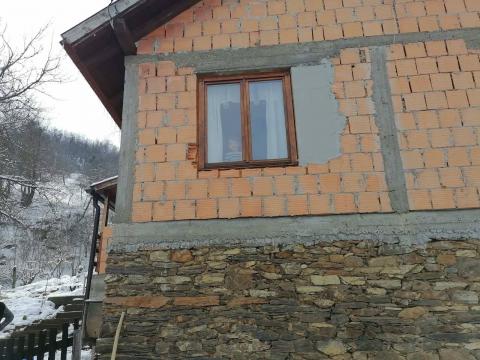 World Vision BiH advocates for child rights
Saturday, April 25, 2020
For over a month, Maja (9) has been watching the world from the window of her apartment in Goražde, a city in the Federation of Bosnia and Herzegovina (FBiH).
''Will I know how to behave once I am allowed to go outside again? Will I know how to walk on the grass?" she asks.
Maja's concerns are caused by the government's decision on March 20, 2020 to entirely forbid the movement of children in public places due to combat the spread of the COVID-19 pandemic. A week before, the crisis spurred by the coronavirus outbreak led to the closing of all schools and a shift to online education where possible.
''I miss my best friend and I feel truly lonely," says Amila (11)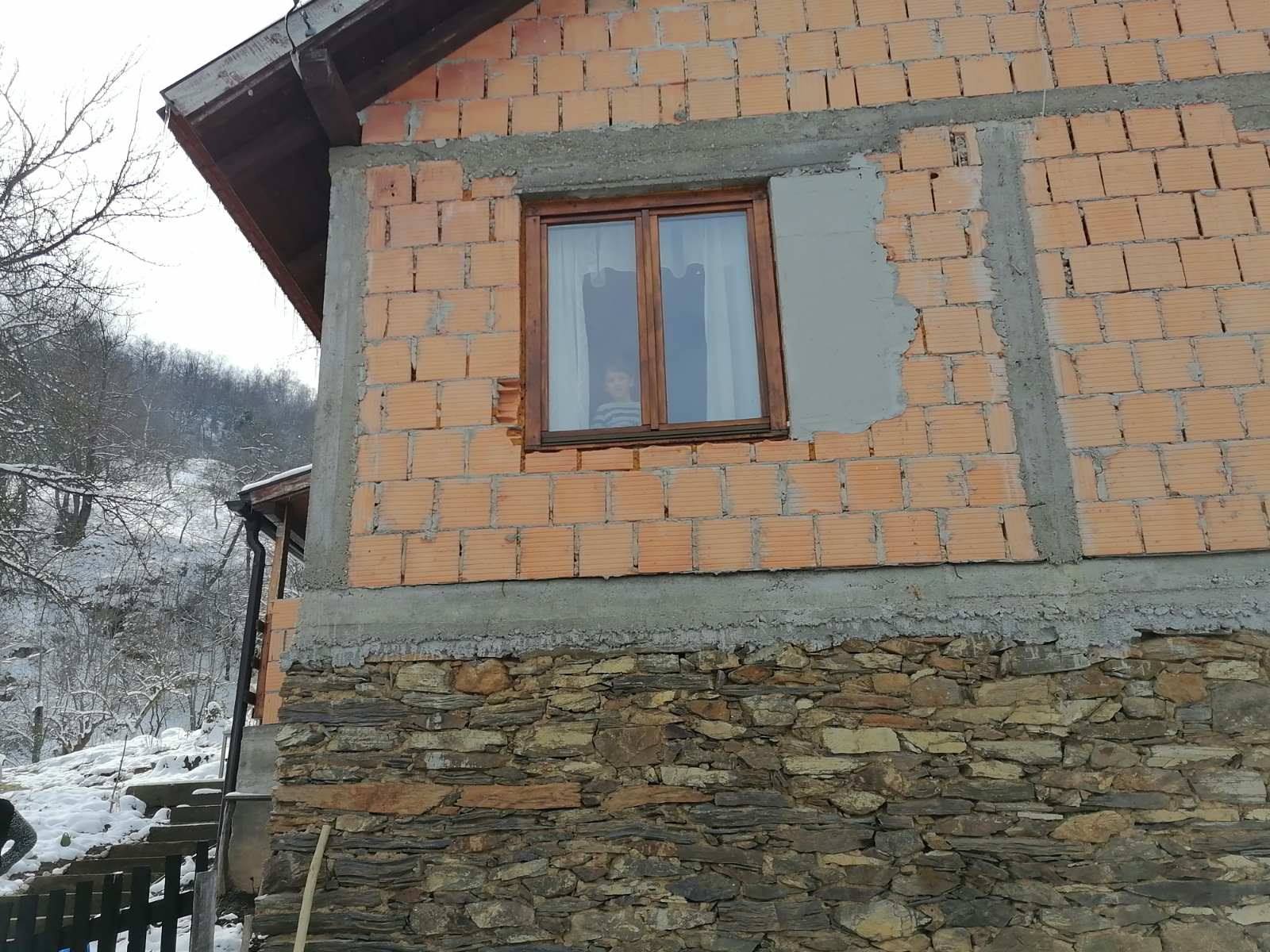 Concern for the mental health of children prompted World Vision BiH's long-term partner Seka, an association of women, to start an online support group for children and parents in isolation. The group counts 360 members to date and offers online workshops, competitions, and lectures, all of which encourage children to express their talents, creativity, and emotions.
"At first, we wanted to explain what is happening in a child friendly manner. We came up with a puppet play talking about the importance of proper hygiene with a focus on prevention tips. Now, we offer much more information about the coronavirus and answers to many questions that trouble children during this time of isolation," says Amina Sarajlić, an associate of Seka.
Assessing the needs of children in isolation, World Vision BiH saw the great work Seka was doing and decided to provide books for reading and colouring for the child members of the group.
Little Nadina (4) takes her treasures to her corner of the room and spends hours colouring.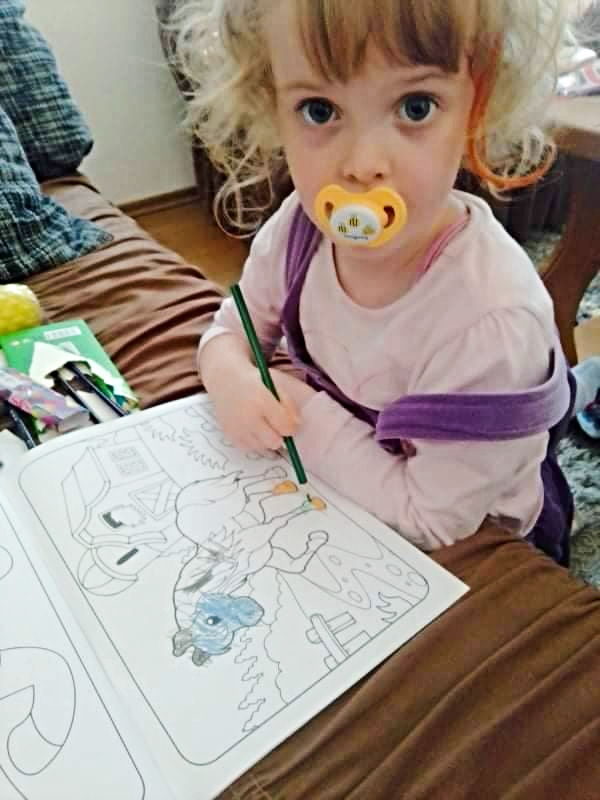 A contributor to this online group, and the creator of the Sunny Classroom (Sunčani razdred) -- another support group for children in isolation -- Slavko Klisura, sits in front of the screen every evening at 9 o'clock and tells a goodnight tale to the group members. This online support groups counts 60 members from all over the world.
Being over 65, Slavko is also affected by the movement restriction and confined to his household. A former journalist, it's relatively simple for Slavko to understand the pandemic, its paths of contagion, and the necessary preventive measures, but he finds the movement restriction difficult.
"Living in an appartment, I feel like I've been to put  under house arrest," he says.
Since those under 18 and those over 65 are in the same boat, it has collpapsed the generation gap between old and young. Slavko finds it easy to empathise with kids who feel trapped and isolated at home.
"I wanted to open a window for my friends and enable them to send their messages of hope and share their dreams with the world. I encourage them to frame their thoughts in drawings, poems, and stories, helping them plan out their days in the isolation. Sunny Classroom allows them to communicate freely and hopefully relives some of the anxiety they must feel," Slavko explains.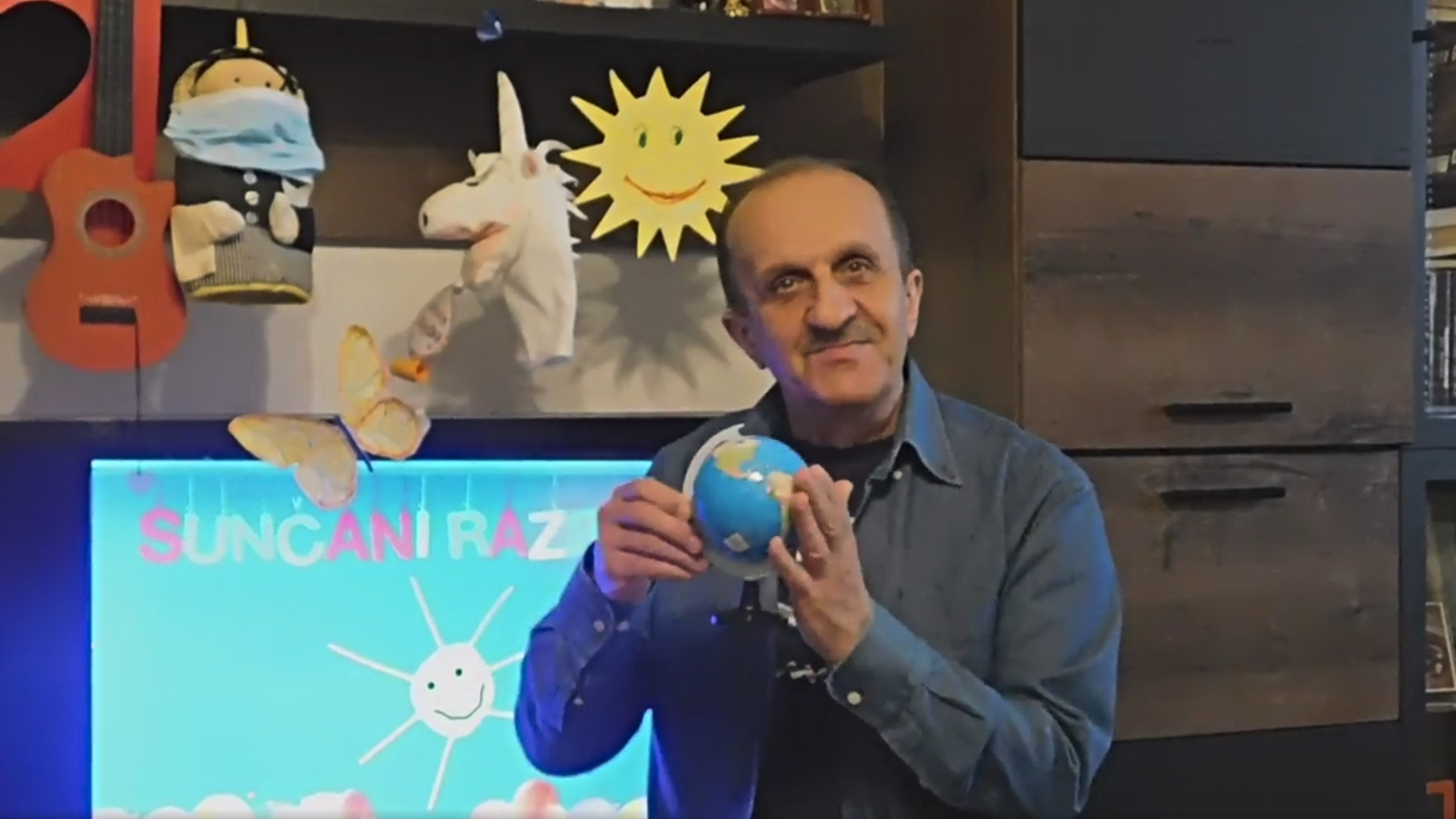 World Vision BiH is a member of the Child Rights Working Group that appealed to the government to re-shape their decision to fully restrict the movement of children during the pandemic. Long-term isolation has a detrimental effect on the physical and mental health of children, and can have serious consequences for the individual, family, and the wider community in the long run.
While younger children need play and movement for proper growth and development, adolescents need to leave home to create a space for themselves as well as find psycho-emotional balance. Parents can find some space helpful, too, especially when it comes to healthy family dynamics.
And isolation isn't the only concern: World Vision BiH is particularly worried about children living in dysfunctional families, including those characterised by violence.
"These children are condemned to permanent residence in disturbing and risky circumstances. Due to increased stress in the family, these children are also exposed to increased levels of physical punishment and violence in general," warns Dragana Bulic, an Advocacy and Partnering Specialist at World Vision BiH.
"We are also concerned about children and adolescents with developmental disabilities, and those who live in families at risk of separation or those who are living in institutional care or small family homes. For these children and their caregivers, in addition to the risk of infection, complete dependence and isolation intensifies the stress and the risk of long-term disruption of relationships."
''For children who are the victims of violence or dysfunctional family relationships, isolation from society can awaken or exacerbate psychological disorders.This has caused even greater concern for us, and unfortunately this is one consequence of restricted movement", says Amina Sarajlić, an associate Seka.
Recognising these risks, World Vision BiH, with the help of partners like Seka, has repeatedly asked the government to ease its restrictions on the movement of children.
After weeks of work, we're celebrating the government's announcment of the end of the total curfew for children, and young people and children are now allowed to visit public places three days a week, from 2 to 8 o'clock.
But thanks to the work of our partners like Slavko, the children of Goražde can still rely on online support groups for information and entertainment.