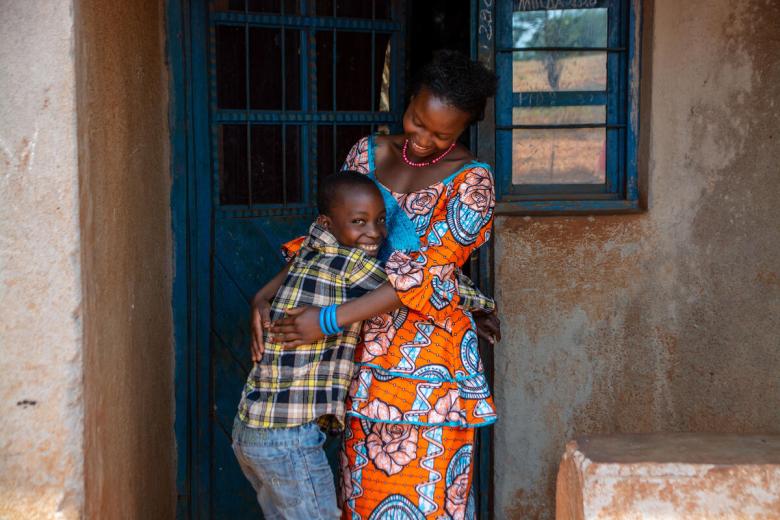 What happens when… A mother gets a way to save money?
Wednesday, November 30, 2022
If you've ever felt the pinch of an empty wallet before payday has rolled around, you know how mission critical savings (or the lack of them!) can be. For families who live a day-to-day battle just to feed their children, saving for the future seems impossible. Adding the shockwaves that a day off work with illness or an unexpected expense to the family budget can be catastrophic.
Earning enough income is only part of the problem. As the maxim goes, it's not what you earn, it's what you keep that matters. Using banking and financial services is critical to managing money and something many of us take for granted, but according to the World Bank, an estimated 1.7 billion adults don't have access to those services. Of course, making enough money to provide for your family's basic needs matters too, and with over 200 million people unemployed globally, there are a lot of families facing significant financial challenges – and the knock-on effects for children can be devastating both in the immediate and long-term. Malnutrition can lead to poor health, school drop-out can lead to fewer opportunities, and desperation can lead to child labour or even child marriage.
That's why when adults receive basic training in financial literacy, understand the value of saving a little bit of money as they can, and gain access to financial services like a basic community-run savings group, the impact is much more than dollars and cents – it can transform lives for generations.
It works like this: through child sponsorship, we invite mothers – who globally have fewer income earning opportunities and lower access to financial services than men – to join training in basic financial skills. We then help them to form savings group, enabling them to work together to build their savings. These pooled savings provide a source of capital that can be loaned to group members to start or expand businesses or invest in other ways. The loans are repaid with affordable interest, further growing members' savings. It's a simple process, but these savings group can and are changing the trajectory of families and children's futures all over the world.
Here are five things that happen when a mother gets a way to save money.
1) Families can boost their incomes
The dollar amounts might be small, but when a mother is empowered to save money by joining a savings group or learning financial literacy, it opens up a new world of opportunities. She can start a small business – like a food stall, a tailoring service, a market garden or breeding animals – which means she can boost her family's income and contribute to the local economy. Our experience as well as research shows that when women are financially empowered, their children directly benefit with better nutrition, health and education.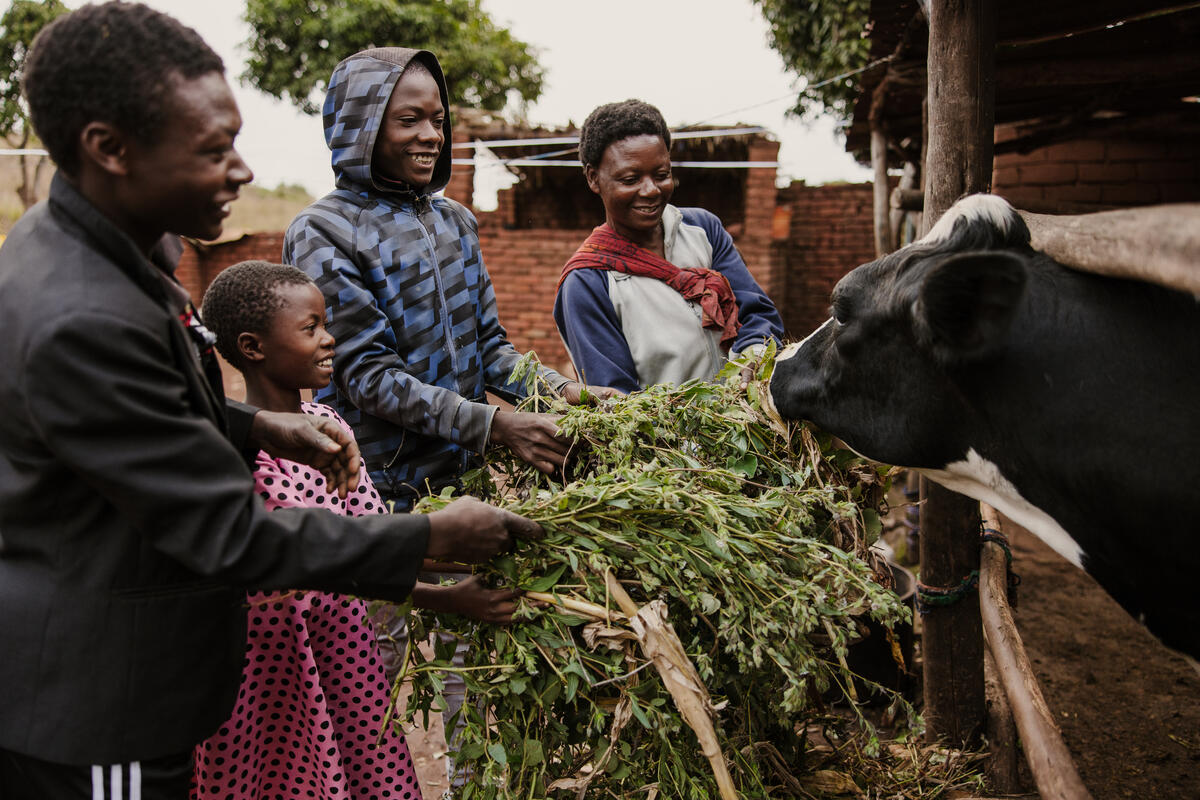 2) Children can eat better
Hunger is a very real, daily challenge for families who don't have a regular source of income. Many rely on subsistence farming to feed their families, access to food can be significantly influenced by seasons, harvests, climate and other factors beyond their control, which makes hunger an ever-present threat. But when mothers have the tools to save and plan for their futures, they build up the resources they need to get through the lean times and buy food when they need it, year-round. The flow-on effects for children are game changing – when children have plenty of nutritious food to eat, they are more likely to avoid sickness and disease and better able to learn at school, setting them up for a future of opportunities.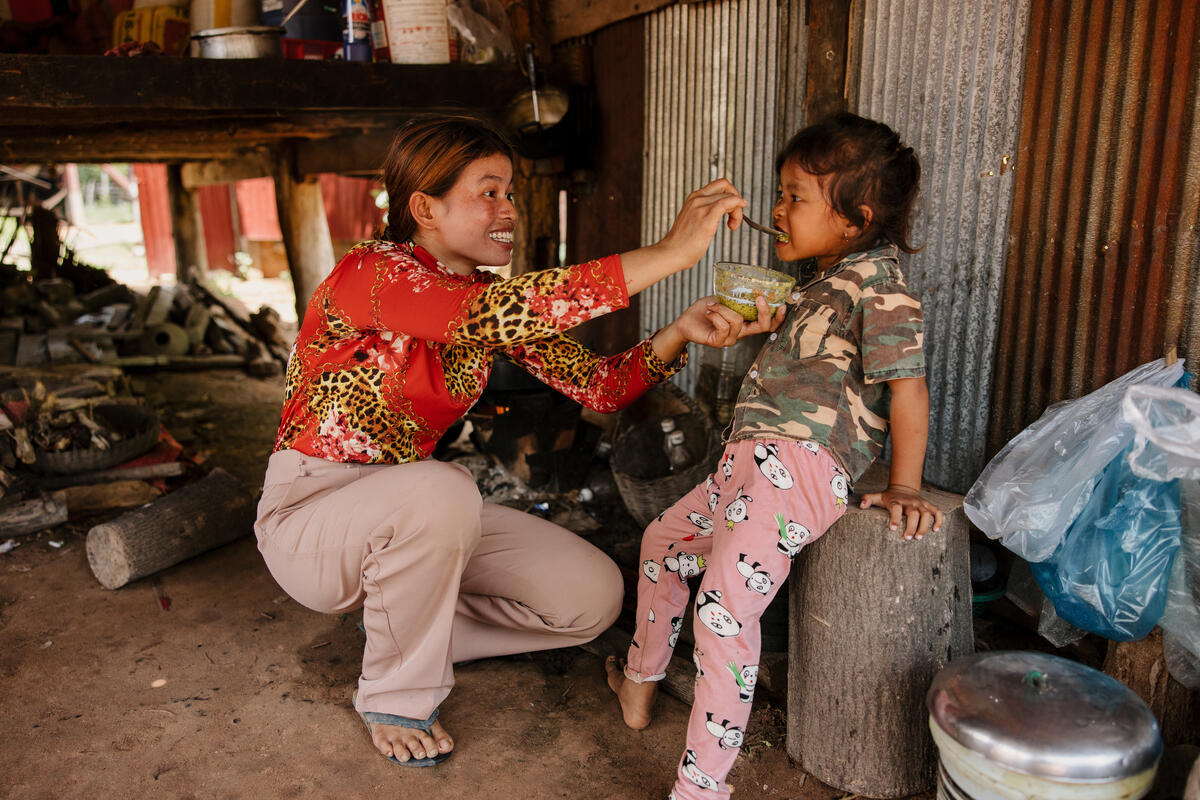 3) Families can improve their homes
We're talking about renovations of the most important kind! Many families living in poverty are forced to live in unsafe homes that leak when it rains, without water or toilets, using open fires to cook inside. These living conditions put children at risk of disease, sickness and exploitation, but improving a home is often beyond the reach of a family struggling just to survive. When mothers begin to save money and increase their family's incomes, investing in improvements to make their home safer is often a top priority. In fact, tin roofs are so often the first investment that a family makes when their situation improves that it's sometimes used as a proxy to measure increasing living standards! Better homes mean children can grow up in a safer, healthier environment.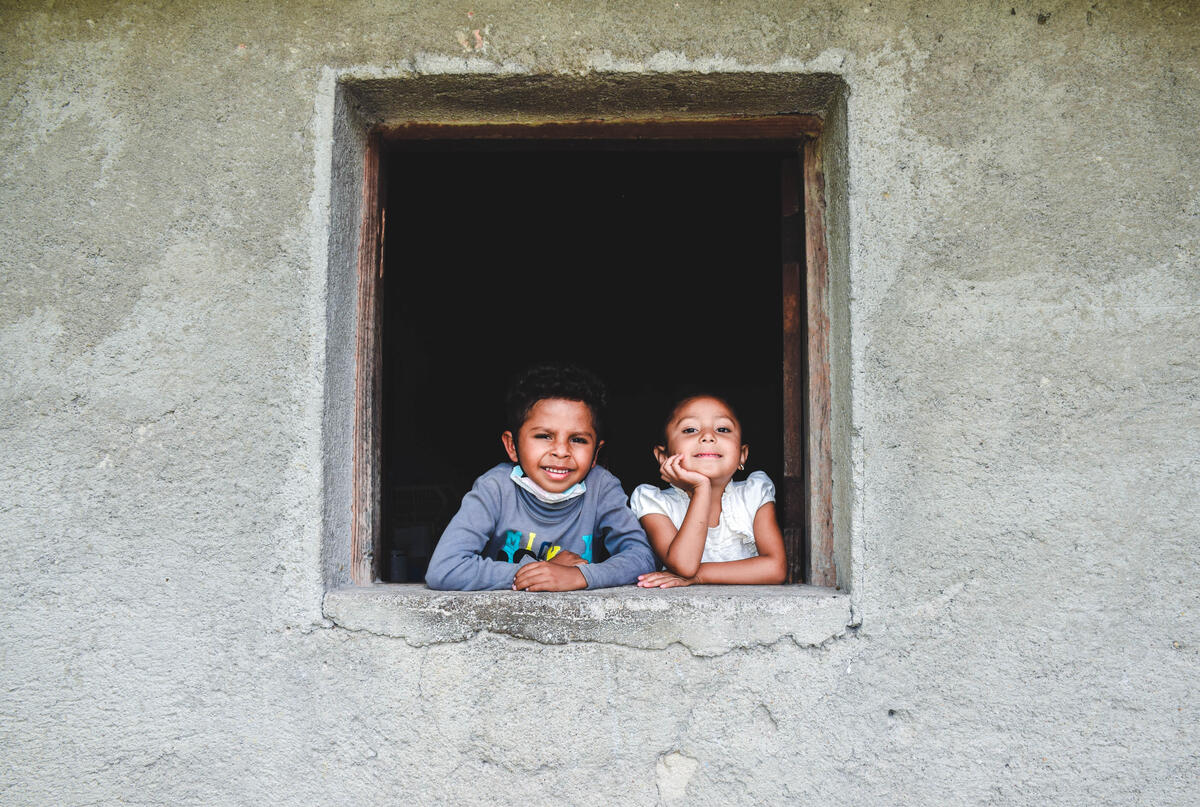 4) Kids can stay in school
Many children are forced to drop out of school early because their parents can't meet the costs of an education. That means a greater risk of child marriage or child labour, as well as less employment opportunities as an adult – and so the cycle of poverty continues. But research shows education can be a circuit breaker for a child, their community, and the generations that follow. Increasing a mother's income makes it possible: studies show that women reinvest up to 90% of their incomes back into their families, compared to 30-40% by men. With the power to save and increase the family's financial security, mothers can keep their kids in school and kids can build the futures they dream of.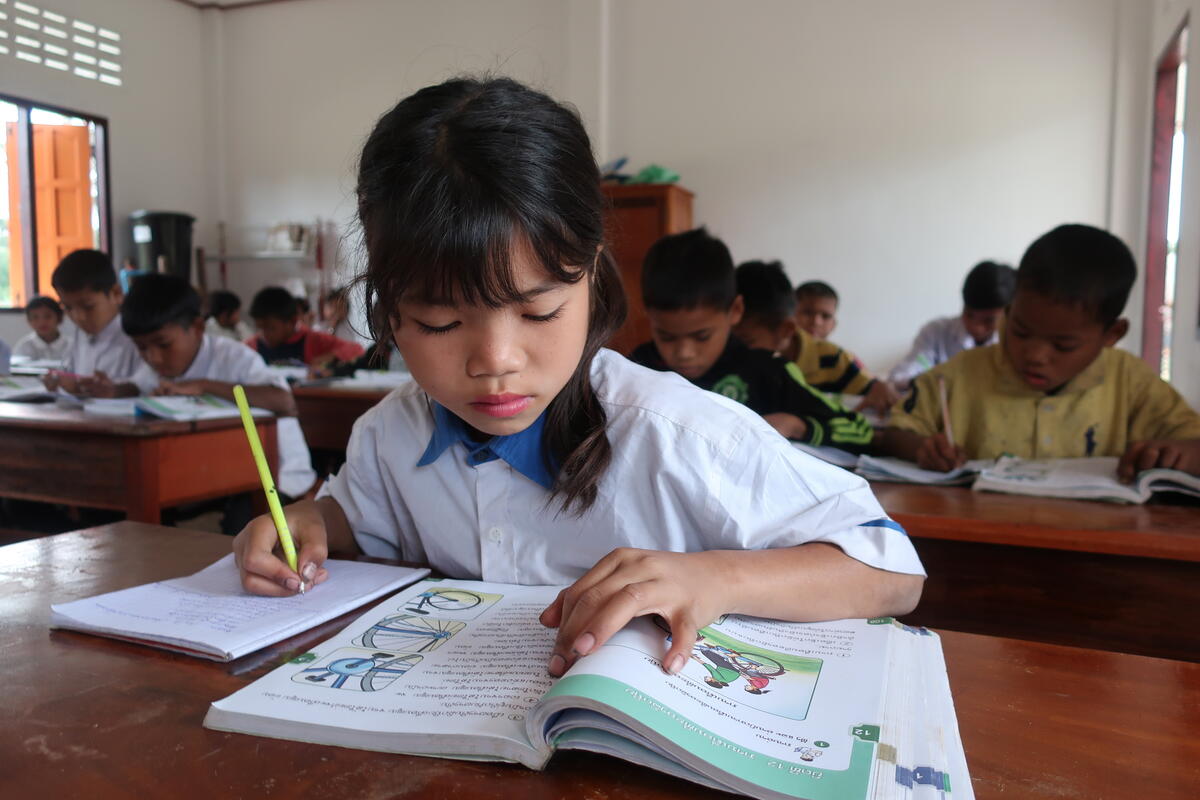 5) Families can cope with emergencies
Life on the poverty line is life without a safety net. Without the buffer of savings, when a family member dies or becomes ill, a natural disaster strikes, or a crop fails families are quickly plunged into crisis and children are vulnerable to all sorts of risks. But when mothers are empowered to save money, they have financial reserves to draw on to weather the unexpected without instant and crushing pressure. That means she can create a plan to cope with a new challenge that comes her way and continue providing for their children, rather than being forced to sacrifice their needs when times are tough.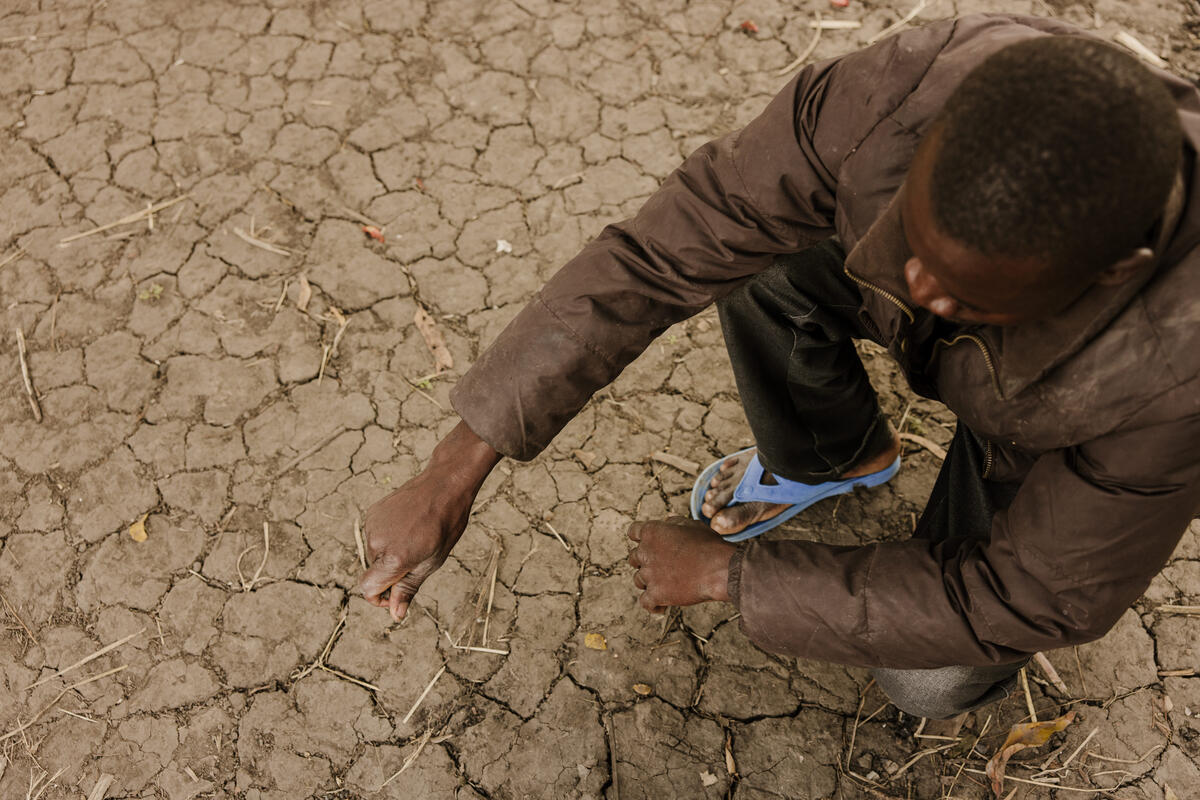 Child sponsorship empowers women to become financially stronger, so her children can be too. Will you be part of the movement for change?