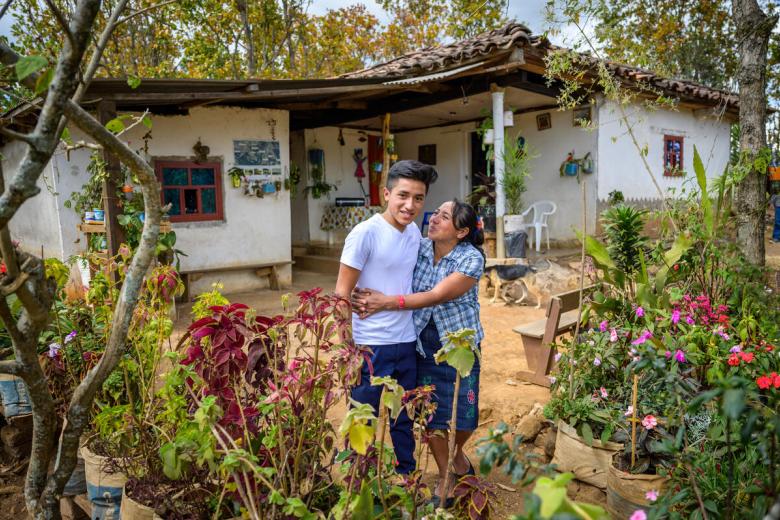 What happens when… Women are empowered
Thursday, December 1, 2022
It's astounding that it's something we still must talk about. But despite progress in recent decades, many girls and women continue to face discrimination and disadvantage – and sometimes outright hostility or violence – simply for being female.
The unfortunate truth is that there is a long way to go for women to achieve equality – according to the United Nations, women still earn 20% less than men on average globally, and in 2021, only 25% of all national parliamentarians were female, a slow rise from 11.3% in 1995. On top of that, 35% of women worldwide have experienced either physical and/or sexual violence from an intimate partner or someone else.
It's not ok and we celebrate the movements around the world taking action and shouting loud for women. The imperative to change the stats and the stories behind them is why empowering women is foundational in World Vision child sponsorship programme.
What does 'empowering' really mean? Empowering women is giving them decision-making power, a platform to share their ideas and create change, access to opportunities and resources, control over her own life inside and outside of her home.
A recent study by World Vision Albania showed five ways empowering women improved their lives – and benefited their children or community in practical and powerful ways, too.
Hopeful mothers, hopeful children
Being denied personal freedom, choice, or the resources to meet your needs attacks your mental health and can lead to hopelessness, apathy, anger and even depression. On the flipside, greater autonomy – being able to make decisions for yourself – and access the necessities for life, like good, nutritious food, medical care, and secure shelter, lead to better mental health.
US-based studies have shown that as little as six months of exposure to maternal depression can create negative changes in the affect and behaviour of infants and toddlers, and three months' remission in maternal depression has significantly reduced child anxiety, disruptive behavior, and depression.
Empowered women have better mental health and greater resilience – and are more likely to be positive role models and encourage mental resilience in their children. That's why Mental Health and Psychosocial Support is so important – and why it's integrated into our child sponsorship programmes in many communities, as well as our emergency responses.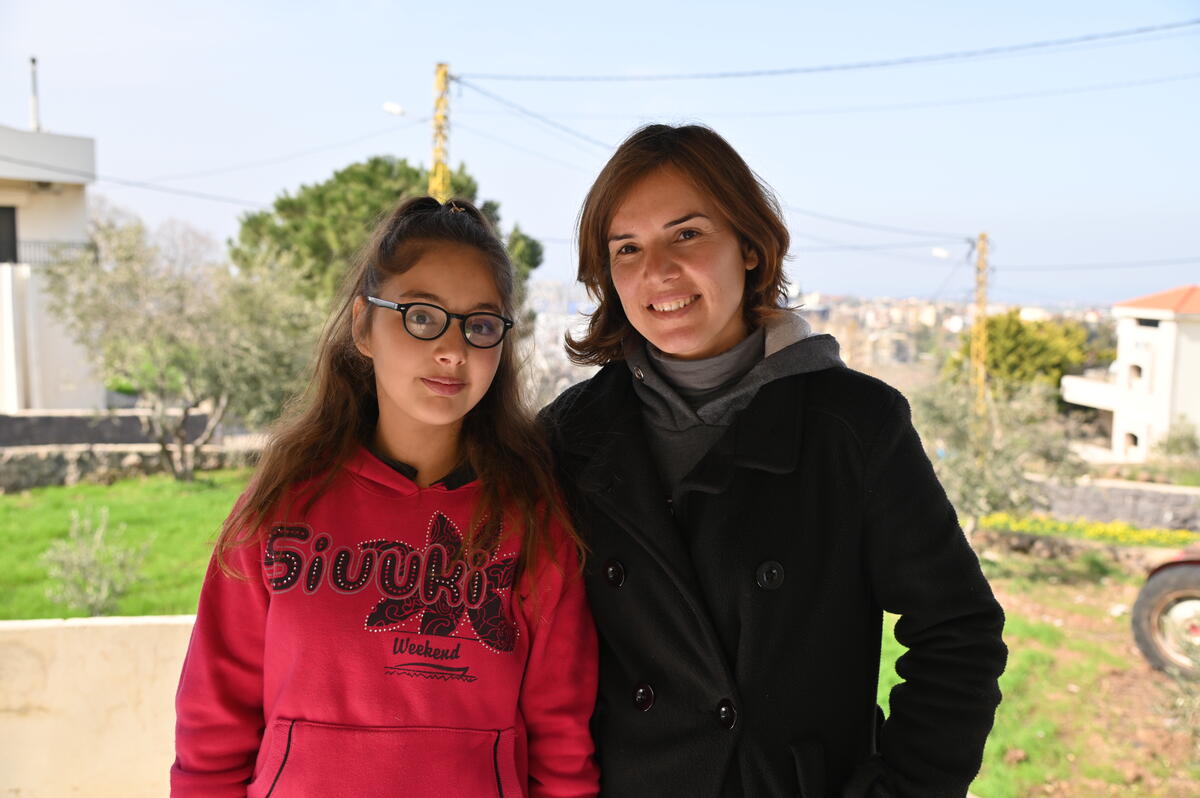 Safaa, Lebanon
Parenthood is no picnic! Raising children to be safe and happy in an unpredictable and uncertain world can be hard on any parent's mental health.
For Safaa, raising her children, Aya and Khalil, 13 and 5, in her hometown in Lebanon was not easy. An ongoing financial crisis made putting food on the table very difficult. When the COVID-19 pandemic set in – and an explosion in Beirut further crippled the economy – the situation grew dire.
Then, her husband, a policeman, lost his job.
Girls in her hometown often married young and dropped out of school. She herself had been one of them. And child marriage surged as the burden on parents like her grew.
For years, she had vowed never to marry off her children. She was desperate for them to be educated and make their own decisions.
"I have been there, I know that early marriage is the end of every girl's dream of working towards her goals – especially here," Safaa says.
But as life grew ever harder, she was stretched to breaking point. For the first time, she considered marrying off her daughter, Aya. No longer able to pay school fees, she was obliged to take the heartbreaking decision of removing her children from their school.
Thankfully, she and her husband were able to register their children at the public school renovated by World Vision.
"Both of my children are registered as sponsored children with World Vision, and the help and food parcels we are receiving are truly lifesavers," Safaa explains.
And Safaa also received support to cope with her new challenges. She attended psychosocial support sessions, building her resilience and ensuring she was healthy in mind and body, just like her children.
She is now striving to instill a hunger for education into her daughter – and change the culture of her hometown.
"I did not get the chance to finish my education and go to university. But that won't be the case for my girl."
2) Healthy mothers, healthy children
It goes without saying that good health is critical to quality of life. Without proper nutrition, good hygiene, safe water, and access to medical care, life for children is hard, and perilous.
1.7 billion people around the world – mostly throughout Asia and sub-Saharan Africa – still don't have access to proper toilets and waterborne illnesses claim millions of lives each year. Even in developed nations like the UK, women are less likely to access quality healthcare than men and often struggle for an accurate diagnosis – especially in the area of mental health – due to stereotypes and stigma.
But healthy mothers raise healthy children. Mothers who can access the basics for a healthy life – good food, safe water, proper sanitation – share these resources with their children – the compounding effects of a good diet, a stronger immune system, reduced sickness so you don't miss school, and access to healthcare when you need it are life changing. Child sponsorship works with parents and communities to put in place the essentials needed for good health – secure incomes and livelihoods to enable families to provide healthy food for their children, clean water sources and sanitation facilities, and much more.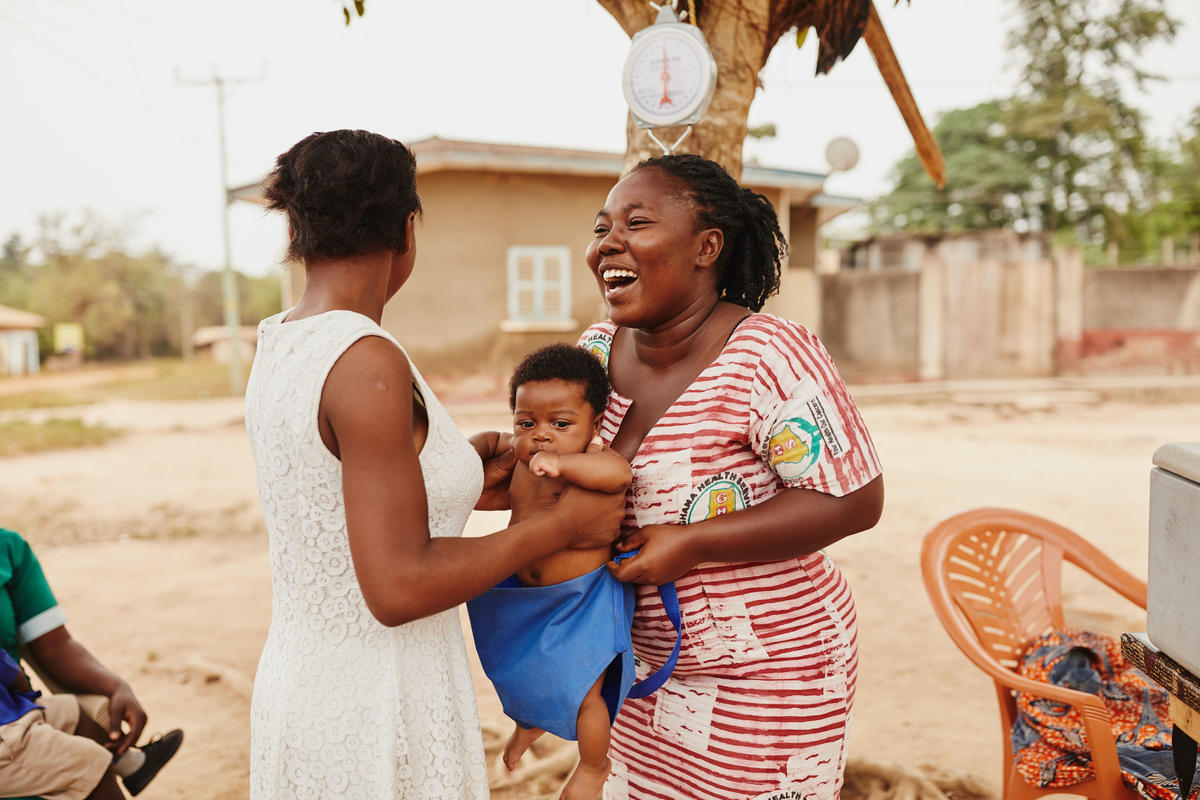 Beatrice, Kenya
Beatrice, an industrious woman living in Bomet County Kenya, is a loving mother devoted to her children, Cornelius and Bethuel.
More than anything, she longed to ensure they would grow up healthy and happy – but her task was made much harder by a lack of safe drinking water in her community, and the struggle to provide them with a varied, nutritious diet
Protecting their health was her number one priority. So when an opportunity arose to learn new, innovative farming techniques and increase her harvests, Beatrice grabbed the opportunity with both hands.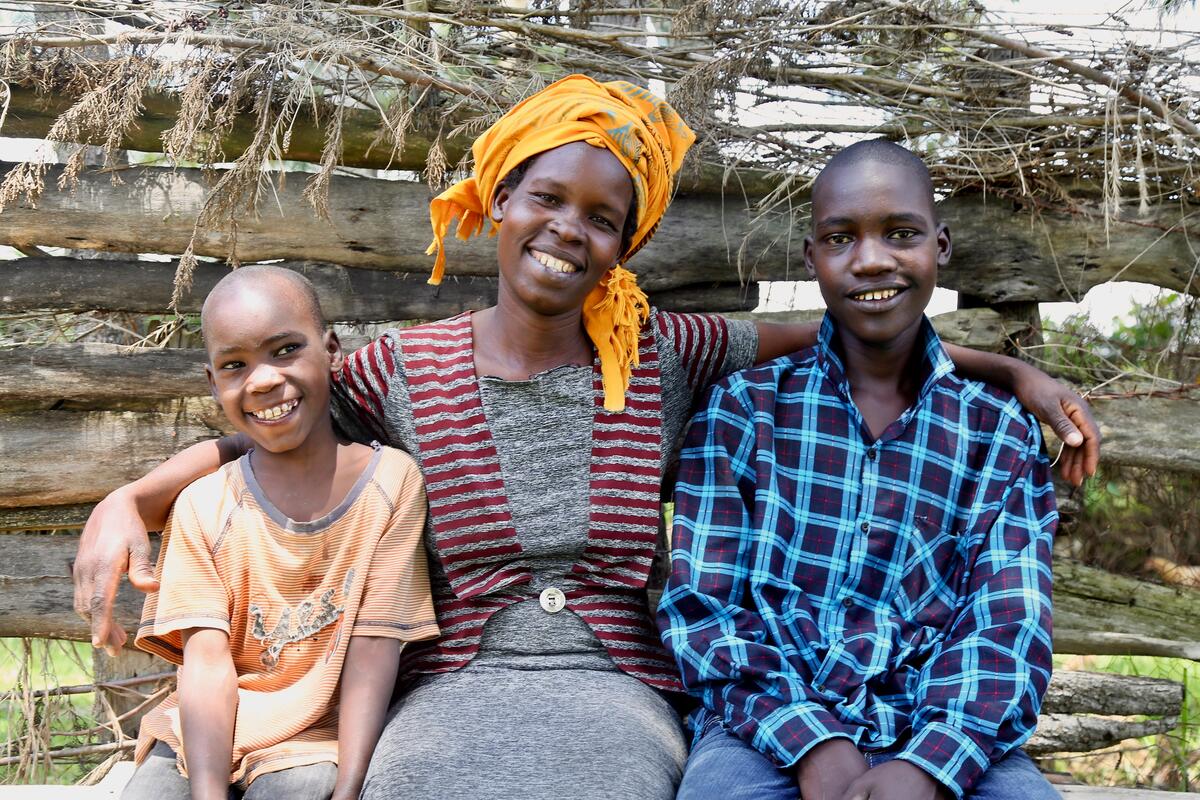 World Vision also stepped in to provide her with a dam liner and her generous neighbour offered her a piece of land for installation. For the first time, she had secure access to water for her farm. Her harvests increased and her children were healthy and happy
"This was like a dream come true for me. Now, I am able to easily access water for irrigation and my farm is thriving," an excited Beatrice shares
Beatrice is now working to empower other women in her area to also help their children. Every week, she trains members of her women's group in Bomet about farming, transforming lives in the region
Not only is she giving the women around her more confidence, but she is breaking down old ways of thinking. The men and elders in her village laud her for the great work she is doing. Her next goal is to turn her attention to the youth in the area, to pass her knowledge on to help the next generation thrive
3) Educated mothers, educated children
While many countries have achieved parity between boys' and girls' education, a stubborn education gap remains in some parts of the world.
Women's education is closely to tied to their children's well-being: studies show that the children of a woman who has learned to read are more likely to be well-nourished and have better self-esteem and confidence. They are also more likely to attend school and every extra year of education leads to better earning capacity, mental health, and physical health.
Education is good for women themselves too, of course. Literate women are less sexist, have better access to legal aid and assistance, exercise more decision-making in the household and have more control over household assets. All over the world, sponsors are helping the next generation – girls and boys – to get an education and with it, the opportunity to make their lives and communities better than ever.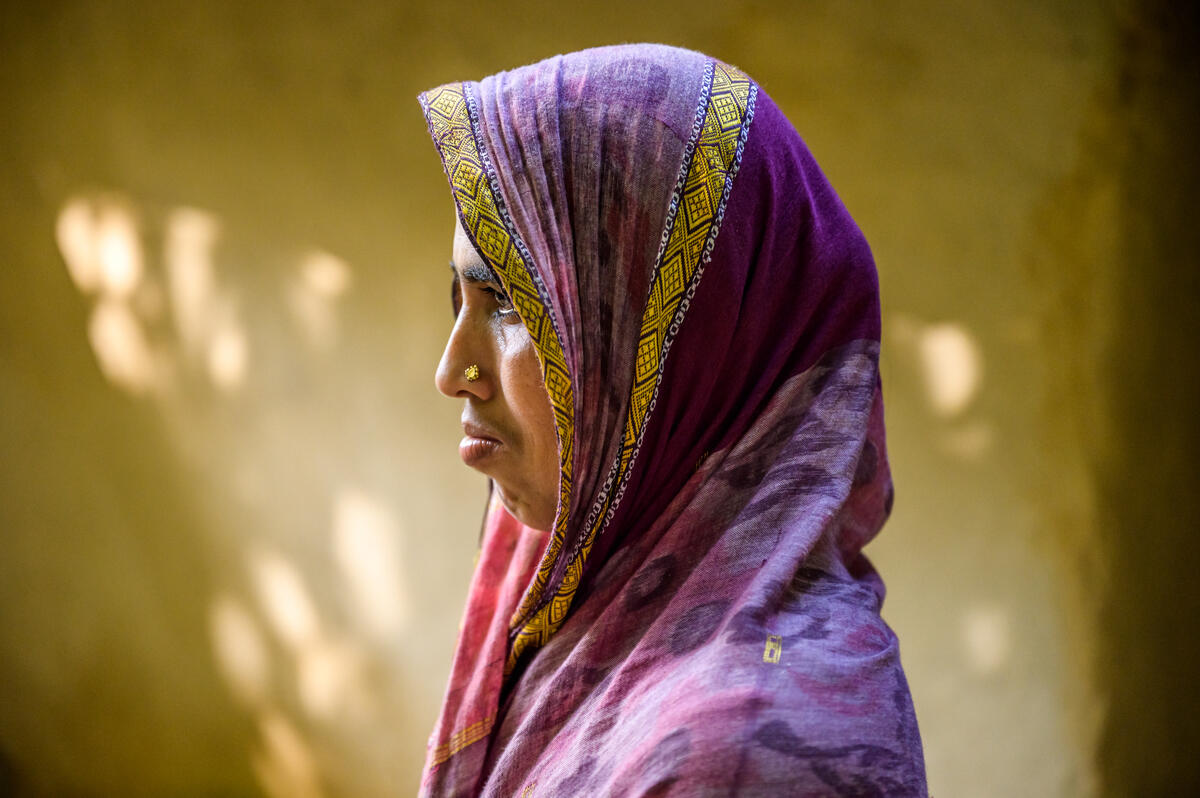 Monowara and Fahema, Bangladesh:
Fahema's mother, Monowara, explains that sponsorship coming to her village, Khoirati Para in Bangladesh, is vitally important. Her husband has suffered a brain injury and is unable to work. The family is struggling to meet their needs.
"My children ask for food. I can't afford it. If I can manage to make one meal, I can't manage the next." Right now, the family is just eating eggs, small fish, and some green vegetables.
At the heart of Monowara's struggle was a lack of education. She never had an opportunity to go to school – but she was hopeful that life will be different for her daughter, Fahema.
At the news that Fahema would be sponsored, Monowara had to show her happiness. She asked her daughter, Sultana, 10, to write Fahema's child number on the wall for everyone to see.
"I can't read," says Monowara. "I can't write, but I had to put that number on the wall. It's going to change my life. That number is a sign of happiness for me."
She is excited for her daughter. "She will go to school. She will study." Someday, she hopes, "she will support the family. Everything will be good."
Her own life has taught her that it's hard to dream. But still, she prays her daughters will live a different life. "I don't have capacity to hope for big things for them," she says. "If God will help me, they will go far."
4) Safe mothers, safe children
Girls are disproportionately affected by some of the darkest stains on the world's conscience – practices like trafficking, child marriage and child labour. Women and girls make up 65% of all victims of trafficking and globally, one in every three victims detected is a child. Children are being increasingly targeted – forcefully stolen or tricked from their relatives' grasp and ending up in forced labor or prostitution especially in regions afflicted by poverty or conflict. At the same time, cultural practices including early marriage and female genital mutilation are still prevalent in many parts of the world.
Women are on the frontline of combating many of these issues – they are often more likely to interact with children and to pick up on the signs of distress or abuse. Empowered women also play a key role to educate others about the value of child protection and the risks of abuse – and even advocating for political and social change to protect their families. That's why we work alongside mothers, as well as teachers and other key leaders within communities to recognise the danger signs for children and help form protective networks to build safer communities for children.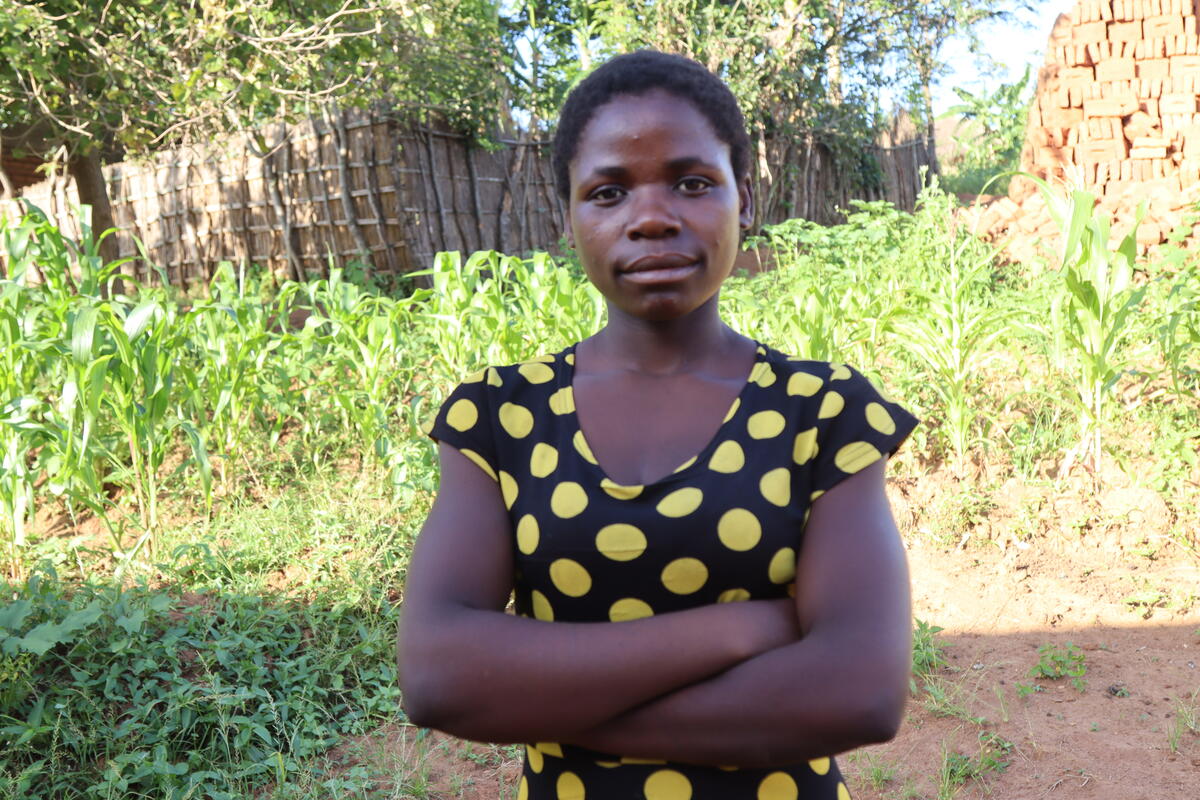 Grace, Malawi
Many people's lives have been altered by the COVID-19 pandemic, but Grace's life will never be the same: she is now a teenage mother.
Like so many young women from rural areas and ultra-poor households, seven months of school shutdowns in Malawi meant so much more than a switch to home learning, or even a temporary pause to Grace's education. It meant she was cut off from the protective network of teachers and other community leaders who look out for her and notice when things aren't right. It meant with every day, her learning was pushed further and further behind until the gap was simply too much.
"School was closed, and I had nothing else to do," says Grace. "Being in a relationship with a boy seemed like a good idea."
At the age of just 15, Grace fell pregnant to a boy, who was still a high school student himself.
"COVID-19 was not easy for these children," explains Alinafe Ng'anjo, a community volunteer for World Vision's child sponsorship programme in Grace's community. "A lot of them either dropped out of school or got pregnant. Some needed money for food, which the boyfriends would occasionally provide. Marriage meant a getaway for some."
Because of local culture, they were married, and Grace left home and went to live with her new husband. She gave birth to a baby girl, Doreen.
But that was not the end of Grace's story.
Change came when she joined the child sponsorship programme. Alinafe intentionally looked for girls who had married and had children during the pandemic.
Doreen was now 15 months old, and Grace knew she wanted a better life for them both.
"I kept having these dreams that I was back in class," says Grace. "I explained to my parents my desire to return to school, especially now that my baby is more independent."
Thanks to child sponsorship, Alinafe was able to help Grace, arrange to have her underage marriage dissolved, and re-enroll at school.
It hasn't been easy to get back on track with her education, but her daughter is all the motivation Grace needs.
"I am the only one in the entire school who has had a child so early," she says. "Some of the girls laugh at me, while others encourage me. The teachers welcomed me. I don't care much for those that are laughing – only I know the dreams I have for my future."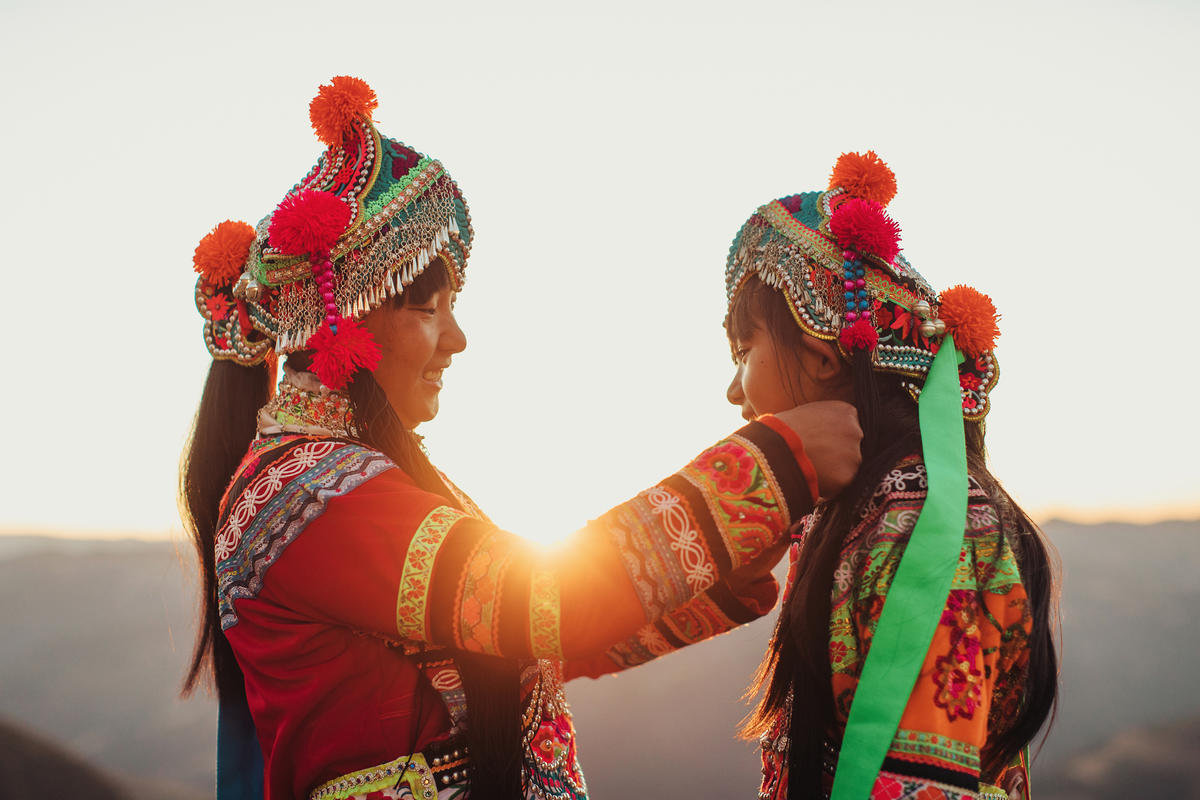 5) Confident mothers, confident children
With a growing awareness of the importance of resilience to good mental health, women play a pivotal role in helping their children to develop the strong self-belief that helps to overcome setbacks and enable progress towards a goal.
Research found that mothers in Albania with satisfactory mental well-being have children with positive self-esteem, better attitudes towards learning and higher overall resilience. Children's resilience is also affected by women's attitudes towards gender – mothers with sexist attitudes that elevate men over women have children with lower resilience. Working alongside communities to build healthy social norms that see women and men as equally valuable is a foundational way that child sponsorship helps children to develop healthy minds, bodies, and spirits, so they can achieve long-term success for themselves and their community.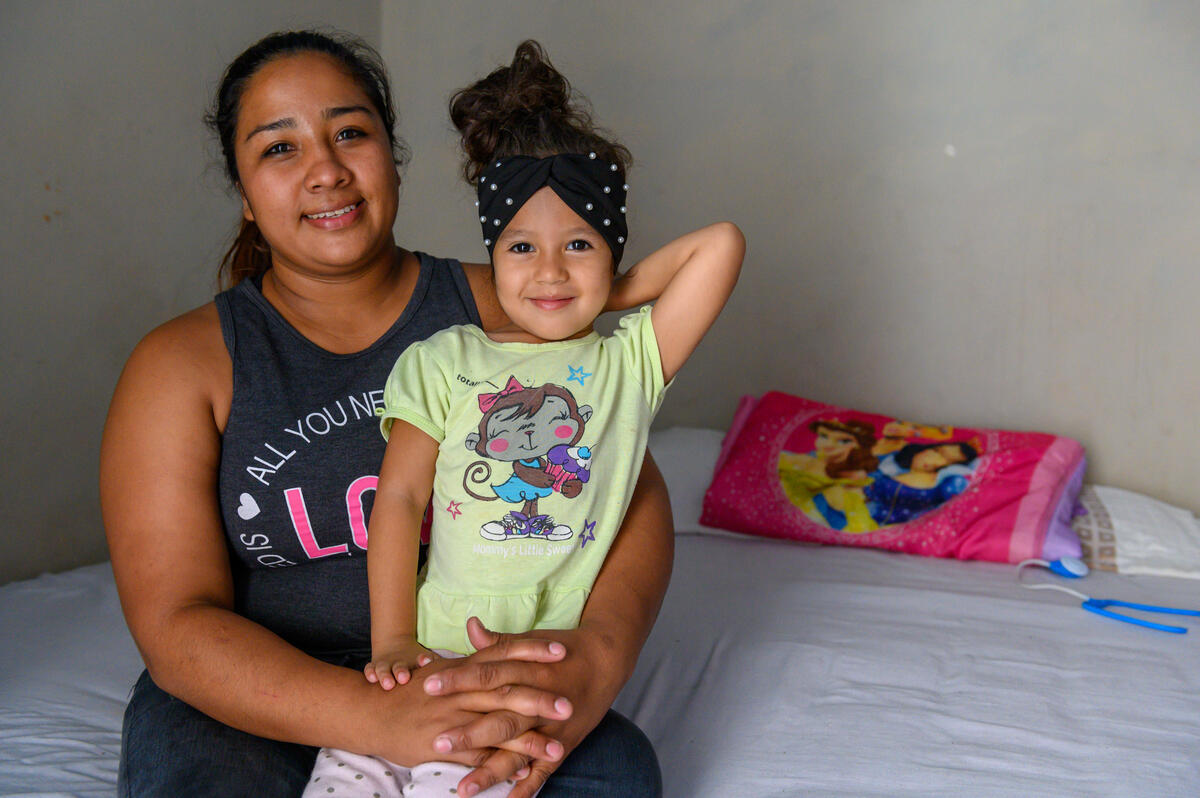 Heidy, Honduras
"My daughter is everything for me. She gives me strength. She motivates me to keep going."
Heidy Garcia, age 24, has struggled for much of her life. As a teen she had a turbulent relationship with her mother and was kicked out of her family's home. "[There were] several times when I thought of committing suicide because of my problems," she says.
When she found out she was pregnant at age 20, she was determined to do things differently. She wanted to raise a confident daughter who would know her true value.
But it was difficult to impart those lessons to her child when she'd never really been shown her own value as a young woman.
Things began to turn around when World Vision's Youth Ready facilitators came to her class and offered assistance for education, entrepreneurship, and employment. Heidy has always had a strong interest in her own cooking business. "When they said entrepreneurship, I was very interested."
During the program she didn't just learn practical skills – she learned about herself and how to have confidence when interacting with others. She grew so much that she launched her own business much earlier than she'd dreamed.
"With the project, they practically made my dreams come true," she says.
Now, other young people see her success and come to her with questions about how she was able to start her own business. She encourages them to find people who will believe in their dreams and help them – and then, to have the confidence in themselves to take a risk and believe they can succeed.
"Like I always say, opportunities only come once," she says. "So, when there is one, you have to take advantage of it."
All around the world, child sponsors are partnering with communities, faith leaders and governments for women and girls – to break down the barriers and become agents of change in their communities. Will you join us?