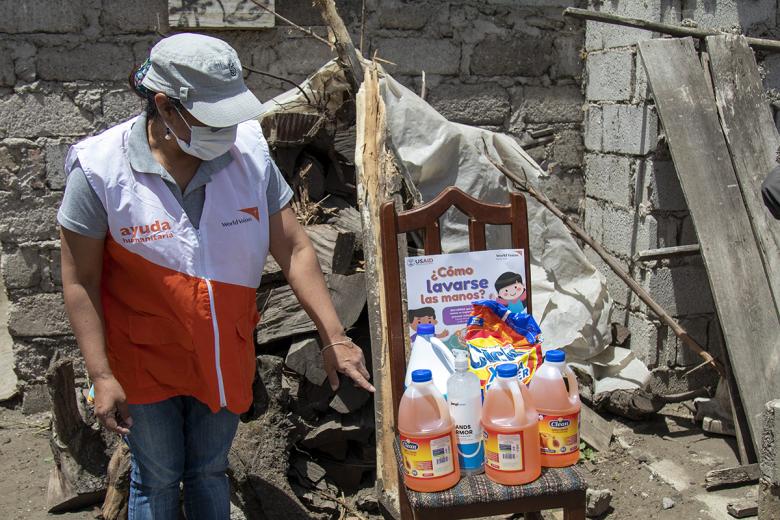 COVID-19: Preparing children in Ecuador to prevent the spread
Thursday, January 14, 2021
For 5-year-old Víctor, talking about measures to prevent the spread of COVID-19 comes naturally, and he is happy to offer advice to those around him.
"You have to wash your hands many times a day with soap and water. Also, you have to use a face mask, covering your nose and mouth. We must be two metres away from other people," he says, adding, "You also have to wash fruit well, so that everything is clean."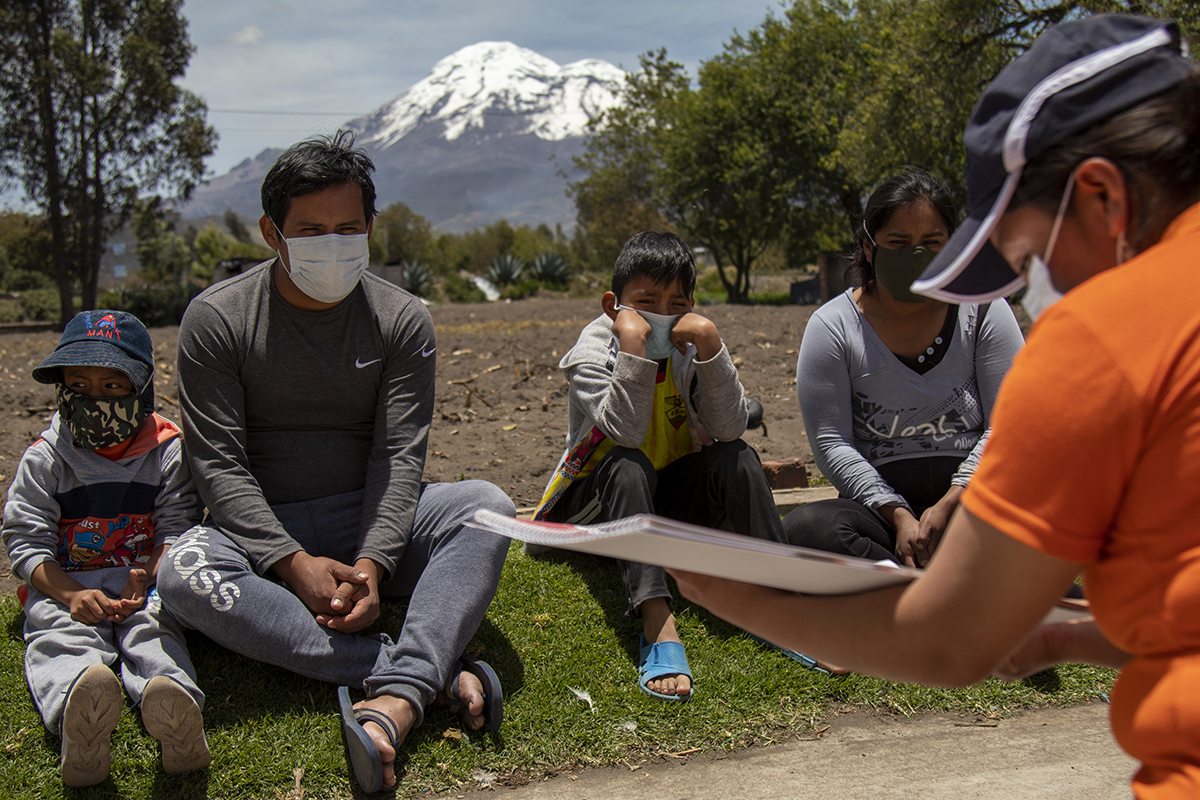 Víctor is a member of the 8,074 families who benefitted from the "Multi-sector Response to COVID-19 Project" financed by the United States Agency for International Development (USAID).
The project was implemented by World Vision's team in Ecuador in six cantons of the provinces of Chimborazo, Los Ríos and Manabí.
As part of the humanitarian assistance provided, families each receive a hygiene kit containing hand soap, antibacterial gel, detergent, bleach, a plastic wash basin and rubber gloves for cleaning. They also received educational material to strengthen their knowledge of biosecurity measures.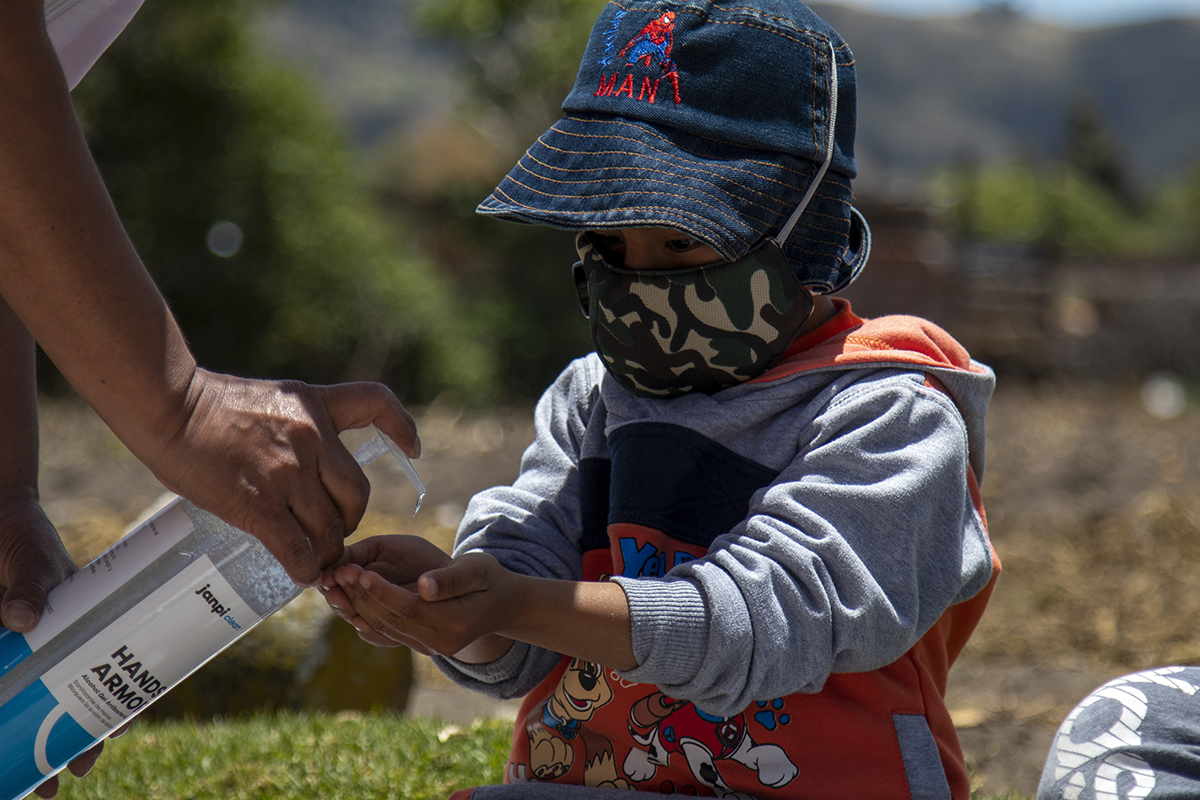 Víctor lives in Chimborazo. His father, Wilson, fell ill with COVID-19 in March last year.
"I work in Guayaquil, where everything got difficult. On March 25, I was diagnosed with this disease [COVID-19]," Wilson tells us. "I couldn't come back home. I could only speak on the phone with my wife who was pregnant with my second child at the time. So, I decided it would be best not to tell my family that I got sick, so they wouldn't worry," he adds.
In Ecuador, Guayaquil was the city with the most Coronavirus cases when the pandemic began in the country. It was also the city with the highest number of daily deaths. The health situation was critical and many families lost several loved ones.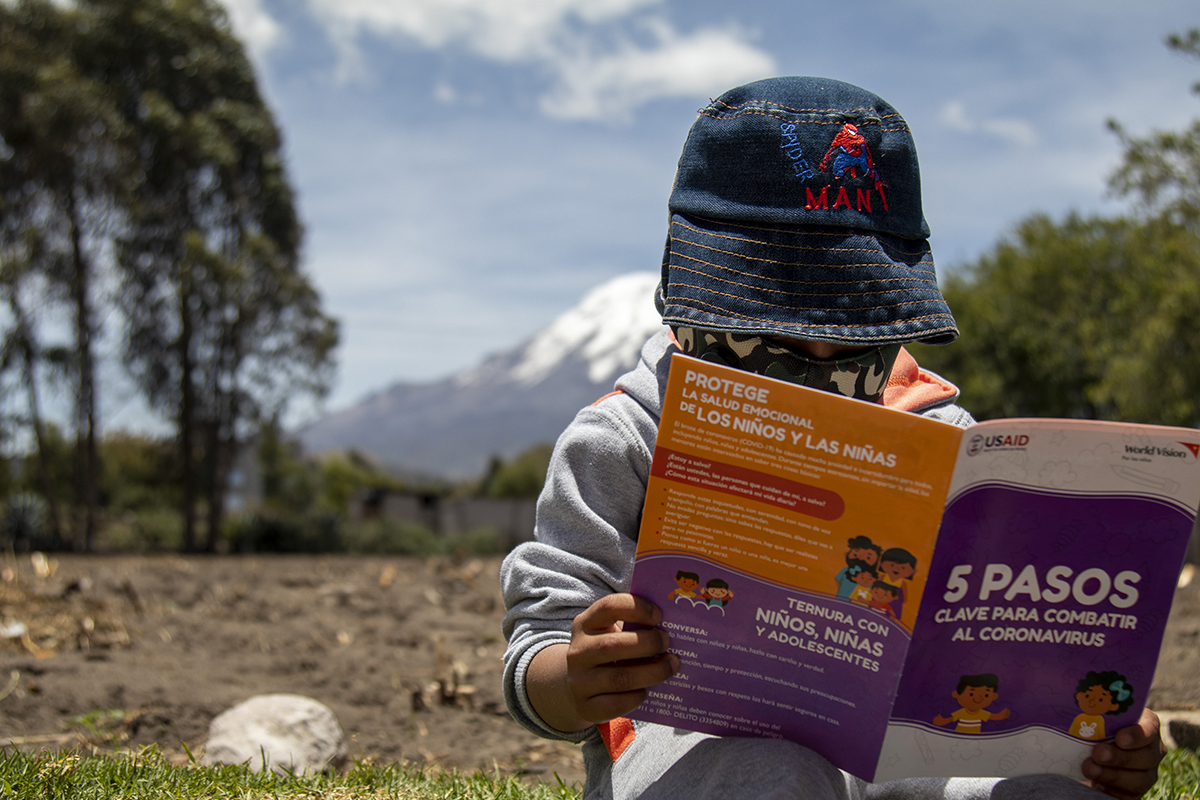 To this day, Víctor and his family avoid leaving home because of this experience, and what they have seen in their community.
"At home, we all take care of ourselves because I don't want anyone to go through what I experienced," explains Wilson. "Confinement due to the disease and discrimination against people infected with COVID-19 is an experience that I do not wish on anyone."
Showing us his handwashing technique, Victor tells us, "You should wet your hands with water and then put-on soap. You have to wash your hands well, each finger, up and down. You have to dry your hands," he explains while taking the bottle of sanitizer gel that was given to his family as part of the hygiene kit.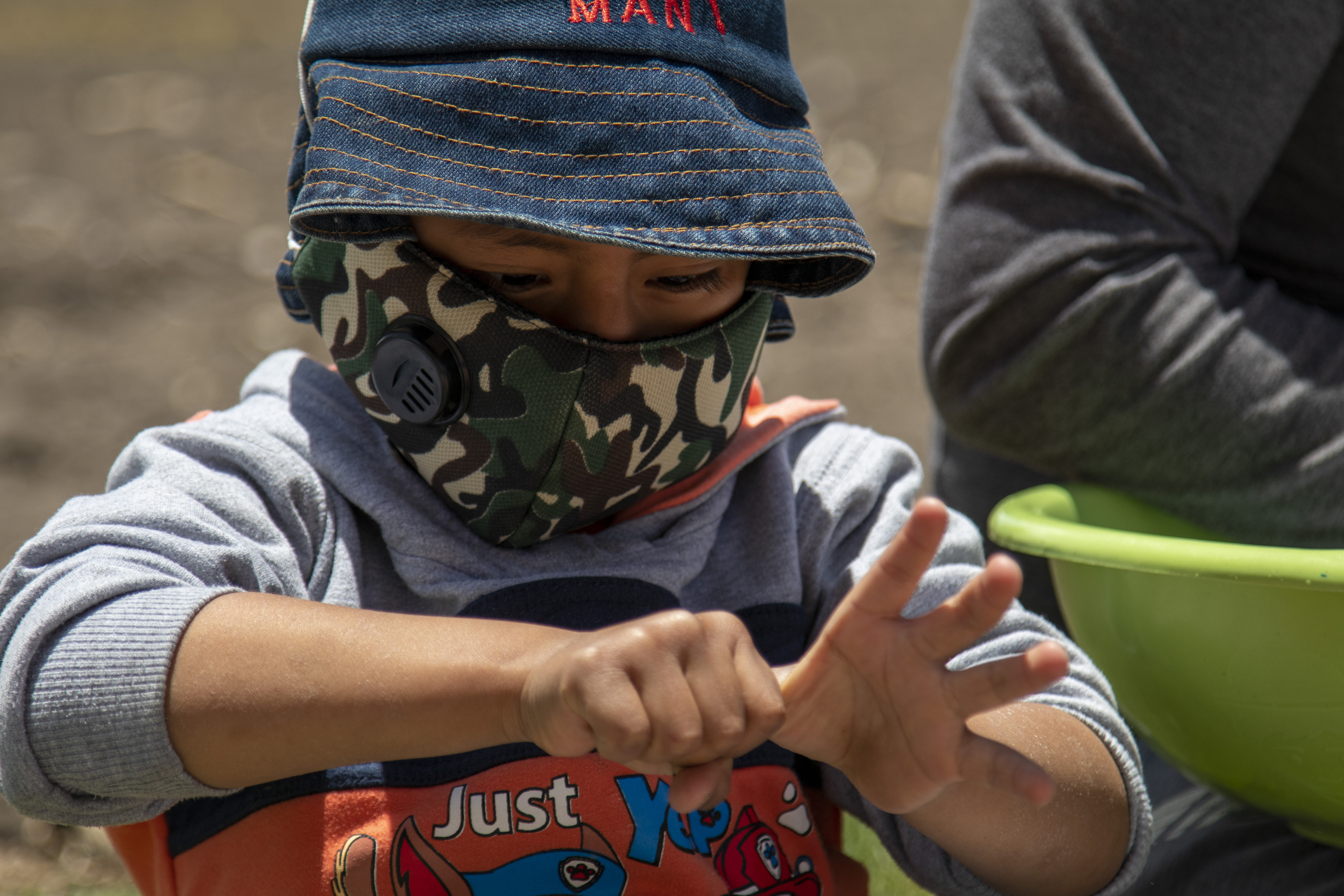 Preventing the spread of COVID-19 in the most vulnerable communities is the key objective of this USAID-funded project.
Thanks to the aid received, vulnerable families have access to basic hygiene supplies that, given the current situation, they are unable to purchase, as well as greater knowledge on prevention and mitigation measures.
Learn more about how our teams around the world are working tirelessly to working to limit the spread of COVID-19 and reduce its impact on at least 72 million vulnerable people.